U.S. Soccer Girls Development Academy East Conference Recap: Nov. 2-3, 2019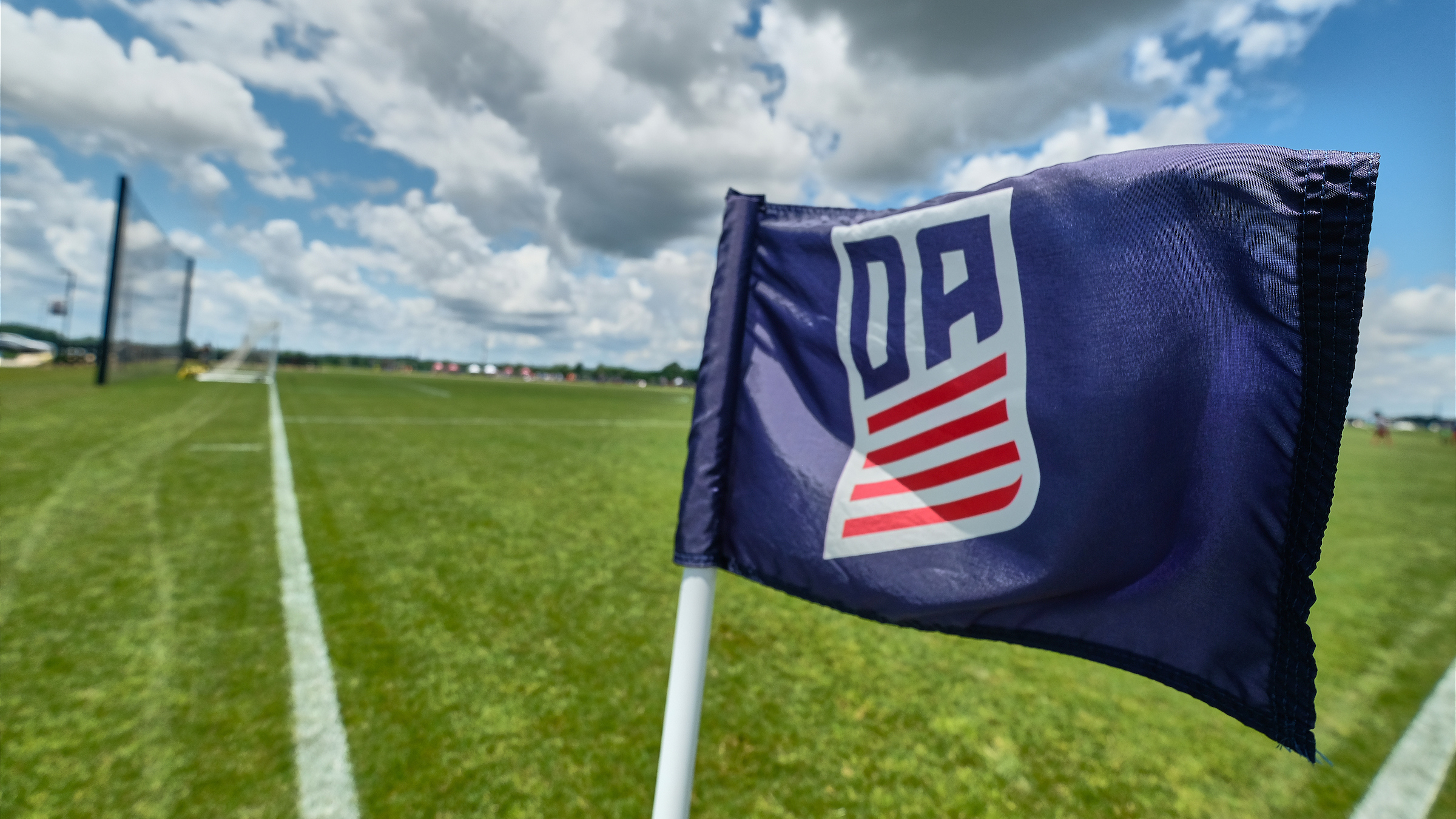 The always crucial month of November kicked off this weekend in the U.S. Soccer Girls Development Academy.
East Conference clubs in the Atlantic, Northeast and Southeast Divisions faced off as the fall portion of the 2019-2020 season has kicked into full gear.
Continue reading for a look back on a few of the top performances by Girls DA teams across the U-15, U-16, U-17 and U-18/19 age groups.
U-15
PA Classics continued their push for one of the Atlantic Division's playoff spots with a 1-0 shutout victory over Cedar Stars Academy – Monmouth. Both defenses dominated most of the game, until Classics' Carly Keene scored the game-winner with only 6 minutes remaining. It was Keene's 7th goal of the fall, drawing her even with Brittany Laird for the team lead.
Metro United picked up their 2nd win a row, blanking Penn Fusion Soccer Academy 1-0. Elissa Rogers netted the game-winning goal in the 60th minute, while goalkeepers Kasey Cannistraro and Aislinn Wright split time between the posts during the shutout.
Northeast Division leader STA Development Academy showed no signs of slowing down as they piled up 10 goals against FC Fury NY. Brianna Azevedo (3 goals), Sophia Bradley (2 goals) and Sophia Kearney (2 goals) each found the net multiple times in the blowout.
Oakwood SC notched their 4th and 5th wins of the season, as they continue to solidify their playoff positioning. Oakwood totaled 12 goals over their two wins, led by Mary Kate Sullivan (3 goals) and Nadia Zaffanella (3 goals).
South Shore Select also secured their 5th win in the Northeast Division race, downing NEFC 3-0. Three different players scored on the attacking side, while defenders Ciara Callanan, Catrina Herman and Smilla Spasic each played the full 80 minutes during the clean sheet effort.
In the Southeast Division, Tophat climbed to 6-0-0 with two more dominant performances. Layla Sirdah sparked the offense with 5 goals on the weekend, as Anna Weir also found the net 3 times.
United Futbol Academy gained significant ground on the Southeast Division table, earning a pair of wins over United Soccer Alliance and Weston FC. Rachel Zetina led the attack with a brace against United SA, and Mariana Miller scored both goals against Weston.
Charlotte Soccer Academy also enjoyed a 2-win weekend, recording their first victories of the season over MG Academy and West Florida Flames. Malia Shorter netted 3 goals on the successful weekend.
U-16
The St. James FC Virginia's undefeated fall has extended into November, as they opened the month with a 3-1 effort against Baltimore Armour. After trailing 1-0 with 10 minutes left in the game, FCV exploded for 3 goals to come out on top. Courtney Andersen (80', 86') netted the equalizer and game-winner, before Taylor Price (89') added an insurance score.
While FCV earned their 6th win, a trio of Atlantic Division sides all earned win No. 3 on Saturday: Penn Fusion Soccer Academy, Long Island SC and Cedar Stars Academy – Monmouth.
Penn Fusion's Ava Minnier and Cedar Stars' Sydney Ritter each led their offenses with a brace, while Long Island SC had 6 different players score in their rout of SJEB Rush.
NEFC became the first team to beat South Shore Select this season, snapping the Northeast Division leader's 6-game winning streak. NEFC's Nicholette Kiorpes (64') and Kaitryn Franchino (74') provided the scoring in a second half surge for the Massachusetts side.
The Northeast Division's 2nd and 3rd place teams, STA Development Academy and Oakwood SC, both gained ground on South Shore with wins on the weekend.
A busy weekend in the Southeast Division was highlighted by back-to-back clean sheet victories for Tophat, as they remain perfect at 6-0-0. Three different Tophat players – Tori DellaPeruta, Delaney Thomas and Regan Lundstedt – netted 2 goals each on the weekend. Defenders Hayley Chamberlain, Erin Houston, Antonette Lopez and Kiera Staude all played the full 180 minutes of shutout soccer in front of goalkeeper Denver Tolson.
The 2nd, 3rd and 4th place teams in the Southeast all posted 2 wins each on the weekend as well, holding pace in the top half of the table. 2nd place North Carolina Courage outscored their two opponents by a margin of 10-1, on a weekend where 7 different players found the net at least once.
3rd place United Futbol Academy posted a goal differential of 9-0 against United Soccer Alliance and Weston FC, with 5 goals coming courtesy of Elizabeth Dean.
4th place Charlotte Soccer Academy netted 11 goals and conceded 3 over the course of their back-to-back wins over IMG Academy and West Florida Flames. Five Charlotte players – Kennedy Bell, Jeanette Fieldsend, Eliza Rich, Summer Bowman and Avenley Monteith – tallied 2 goals each.
U-17
Penn Fusion Soccer Academy recorded their 2nd straight shutout win, defeating Metro United 1-0. Lauren Hatt's 76th minute goal was all Fusion needed to take 3 points, as goalkeepers Abigail Jones and Alexandra Popham combined for the clean sheet. Defenders Lindsey Aiken, Gabriella Marte, Amanda Maxson and Nicolette Scarduzio all played the full 90.
Cedar Stars Academy – Monmouth tallied their 4th win of the fall, and 2nd straight clean sheet in a 3-0 defeat of PA Classics. Three different Cedar Stars players found the net in a second half surge: Emma Kelesoglu (58'), Olivia Carney (63') and Kavita Parekh (80').
The Northeast Division saw Sky Blue – NYSC pick up a pair of important wins, gaining ground on the dorment 1st place NEFC. Sky Blue – NYSC exploded for 12 total goals on the weekend, including 5 from Lumi Kostmayer.
STA Development Academy also picked up ground on NEFC, improving to 4-1-0 with a 3-0 win against FC Fury NY. STA is neck-and-neck with Sky Blue – NYSC for 2nd place in the Northeast.
Tophat won both their games this weekend, including a 3-2 victory over Weston FC on Saturday in a battle for 1st place in the Southeast Division. Tophat downed United Soccer Alliance 5-2 on Sunday, as they remain unbeaten at 5-0-1.
Charlotte Soccer Academy also enjoyed a perfect showing, with their first two wins of the season coming against IMG Academy and West Florida Flames. Katerina Peroulas (3 goals) and Maria Manousos (2 goals) paced the Charlotte attack in the victories.
U-18/19
The St. James FC Virginia dominated Baltimore Armour 9-0 to stay perfect in the Atlantic Division at 5-0-0. Carrie McIntire's hat trick and Ellis Wheeler's second half brace propelled the FCV offense, as their defense made it 3 clean sheets in a row. The Girls DA's No. 1 overall seed FCV now has a goal differential of 39-1 on the season.
Penn Fusion Soccer Academy is also perfect at 5-0-0, holding the No. 3 overall ranking after a 3-0 shutout of Metro United on Saturday. Taylor Fasnacht pushed her scoring total to 8 goals this fall, leading the Penn Fusion offense with a brace.
Northeast Division side Oakwood SC matched their Atlantic Division counterparts with a 5th straight win to open the season as well, taking down Sky Blue – NYSC by a 9-2 margin. Maddie Kiely led the way with 4 goals, as Imani Jenkins and Autumn Skowrenski both recorded braces.
The top 3 teams in the Southeast Division – Charlotte Soccer Academy – Tophat and NC Courage – each had a 5-goal outburst this weekend against opponents from the state of Florida.
Four different players scored for Charlotte SA, including a brace from Laughlin Ryan, as they downed West Florida Flames 5-0 on Sunday afternoon. 4 of Charlotte's 5 goals came in the second half of their road victory.
Tophat's Dasia Torbert and Arianna Manrique both recorded braces in their 5-0 rout of Weston FC.
NC Courage received 2 goals each from Annabelle Abbott and Chloe Marr, en route to a 5-1 win over IMG Academy.