Tulsa SC appoints Yolanda Thomas as ECNL Girls Director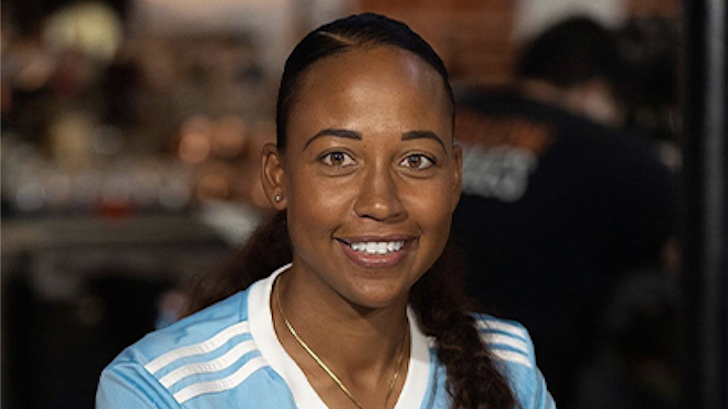 Tulsa Soccer Club President Barry Williams announced that Yolanda Thomas has been named the ECNL Girls Director, becoming one of seven female directors in the nation.
"We are ecstatic to announce Yolanda as the next ECNL Director for Tulsa Soccer Club," Williams said. "I have known Yolanda for the last 3 years, as she played and now serves as Head Coach for our Women's Premier Soccer League squad. Yolanda's commitment and passion for the game of soccer is top notch, and I cannot think of a better coach and individual to lead and mentor our female ECNL program."
In January, 2020, Yolanda Thomas joined Tulsa Soccer Club as Director of Coaching on the Girls side. Tulsa Soccer Club and the ECNL have a long history of advancing the girls game and through its' initiatives like the Amazing Women Campaign highlights the achievements of women beyond their playing days. Yet despite providing the elite platform of play and exposure for many female players, out of 127 ECNL clubs only seven have women in Director roles. The Texas conference, where Tulsa SC competes only boasts three female coaches.
"It is a privilege to lead Tulsa SC and the ECNL program. I'm truly honored to continue the work many great coaches and the Club began over ten years ago and I'm thankful to our Club President, Barry Williams, for the opportunity," Thomas said. "The ECNL offers the elite platform of play for aspiring youth players. With such a long history of supporting girls and the women's game I am proud to bring the core values of the league and the Amazing Young Women campaign into my leadership role."
Thomas has a long history of contributions to girls and women's soccer in the state of Oklahoma. A graduate of Oklahoma State University, Coach Yo, as her players call her, became the first Div. 1 Women's Soccer All-American in the state of Oklahoma in 2006. She was also a two time Big 12 Conference Player of the Year, and a three time All-American at OSU. Thomas came to Oklahoma State University from Sweden where she represented her country at all youth levels, U16-U21, and played seven seasons in the Swedish Top Tier Division, Damallsvenskan.
Most recently, Thomas served as the head coach of Fortuna Tulsa WPSL, now Tulsa SC WPSL where she led the franchise to a 2019 Red River Conference title and an appearance in the Regional Final where the team suffered it's first loss of the season.
She also served as the Head Coach for Rogers State University Hillcats. Under her leadership, eight Hillcats were named to All-Conference Teams, two Hillcats were All-Region selections, one Hillcat signed a professional contract in England, and the team maintained the highest GPA on campus three out of four semesters.
Prior to Rogers State, Thomas served as an assistant Coach at the University of Tulsa and as Co-Head Coach and player for Oklahoma City FC in the WPSL, where she led the team to a Final Four Appearance.
Thomas has coached youth soccer in the state of Oklahoma for ten years starting out at Oklahoma FC. She was the Head Coach at Edmond Memorial High School where her record was 38-8 and included a trip to the State Championship in 2014. She also served as an assistant coach at Oklahoma Energy FC for the Girls USSF Development Academy Program.
She currently holds a USSF B License and a USYS National Youth License along with a master's degree in International Business from Oklahoma State University.