The St. James FC Virginia adds four to technical staff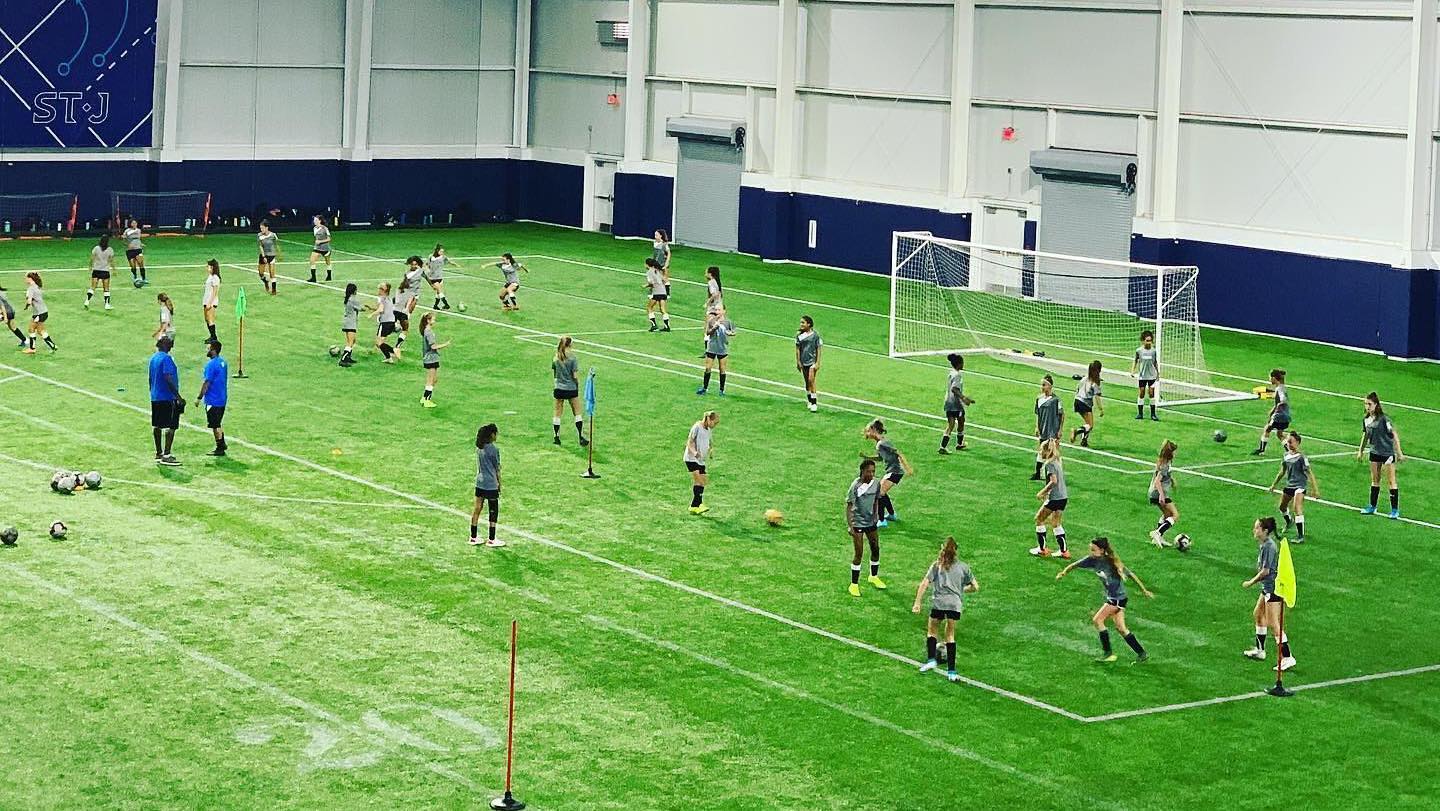 SPRINGFIELD, Va. — The St. James announced today the hiring of Aiden Teplitzky-Dobens, Kurt Gordon, Steve Friday and Jack Stefanowski as new members of The St. James FC Virginia technical staff.
Teplitzky-Dobens has been appointed as Group Director for Girls' U13-U15 Travel. Gordon and Friday will serve as staff coaches, and Stefanowski was tabbed to lead the club's goalkeeping program.
Teplitzky-Dobens joins The St. James FC Virginia technical staff after serving as Director of Coaching for the New England Revolution Pre-Academy program in Massachusetts. He has worked for Nike Soccer Camps, Massachusetts Youth Soccer and Lincoln Youth Soccer during his career. He will get to know players in the Girls' Travel program this summer as part of the club's Return to Play protocol, and engage further as an expert coach and Group Director of teams in the club's Under 13 through Under 15 age groups for the 2020-21 soccer year.

A U.S. Soccer-licensed coach, Teplitzky-Dobens is a firm believer in engaging players in the learning process and aims to incorporate fun into all his activities to ensure that the players get the most out of their time together on the pitch.
"I'm thrilled to be joining The St. James FC Virginia," said Teplitzky-Dobens. "After countless hours spent on the grass learning, growing, and working tirelessly, it's an incredible feeling to be joining one of the top clubs in the country. I cannot wait to meet the kids and help them become the best players and people they can be!"
Gordon will coach female players in the club's Travel program and lead The St. James Futsal Academy. Gordon, a licensed U.S. Soccer Federation coach with over 25 years of experience, will also oversee the development of futsal players and teams as the Academy's new director. He joins TSJ FCV after several years of coaching excellence with South County Athletic Association (SCAA), FC Virginia and Southwestern Youth Association (SYA), among others.
Gordon also owns and operates Premier Soccer Academy, an elite resource for players who seek personalized technical soccer skills training, life coaching, academic counseling and college placement guidance to matriculate to college and professional career opportunities.
"This is exactly the type of challenge I was looking for at this stage of my career," said Gordon. "I feel that I can make a difference in how we prepare and develop players and teams, and would like to thank Melissa Coyne, Christian Cziommer and Doug Homer for the opportunity to be a part of a dynamic and forward-thinking organization."
Friday is a highly-respected coach and trainer in the greater Washington, D.C. youth soccer community, with collegiate playing experience to add to his years of coaching experience. A graduate of George Mason University, Friday has worked with youth players for more than 20 years. He will assist Gordon with female high school players in the club's Travel program. When not on the pitch, Friday enjoys watching his daughter, Emily, compete with her teammates on the women's soccer team at Towson University.
Stefanowski comes to TSJ FCV after serving as the Director of Goalkeeping for D.C. United Academy (MLS) and Loudoun United FC of the United Soccer Leagues, respectively. Stefanowski is no stranger to the professional game and has more than 30 years of coaching, managing, and playing experience. He has managed the men's national teams of Puerto Rico and Nepal, served as head coach of two professional clubs and oversaw player development at four colleges and universities. Stefanowski holds a UEFA "A" License and an "A" License from U.S. Soccer, and received a Bachelor of Science in Physical Therapy degree from New York University.
"This is a great opportunity to join The St. James FCV organization," said Stefanowski. "I look forward to contributing to the long-term development of goalkeepers and players in the area. I am excited to join a reputable program that demands high standards of excellence and look forward to helping players, coaches and staff members reach their goals."
"We're thrilled to welcome Aiden, Jack, Kurt and Steve to the club," said Douglas Homer, TSJ FCV Director of Soccer. "Their passion for teaching is second to none and came across very clearly during our conversations over the past few months. We look forward to seeing all of them get to work, build relationships with coaches, players and families, and help bring new ideas and energy to our club."
To learn more about The St. James FC Virginia's programs, visit FCVirginia.com