The Girls Academy names Jungo Sports as Talent ID and College Placement partner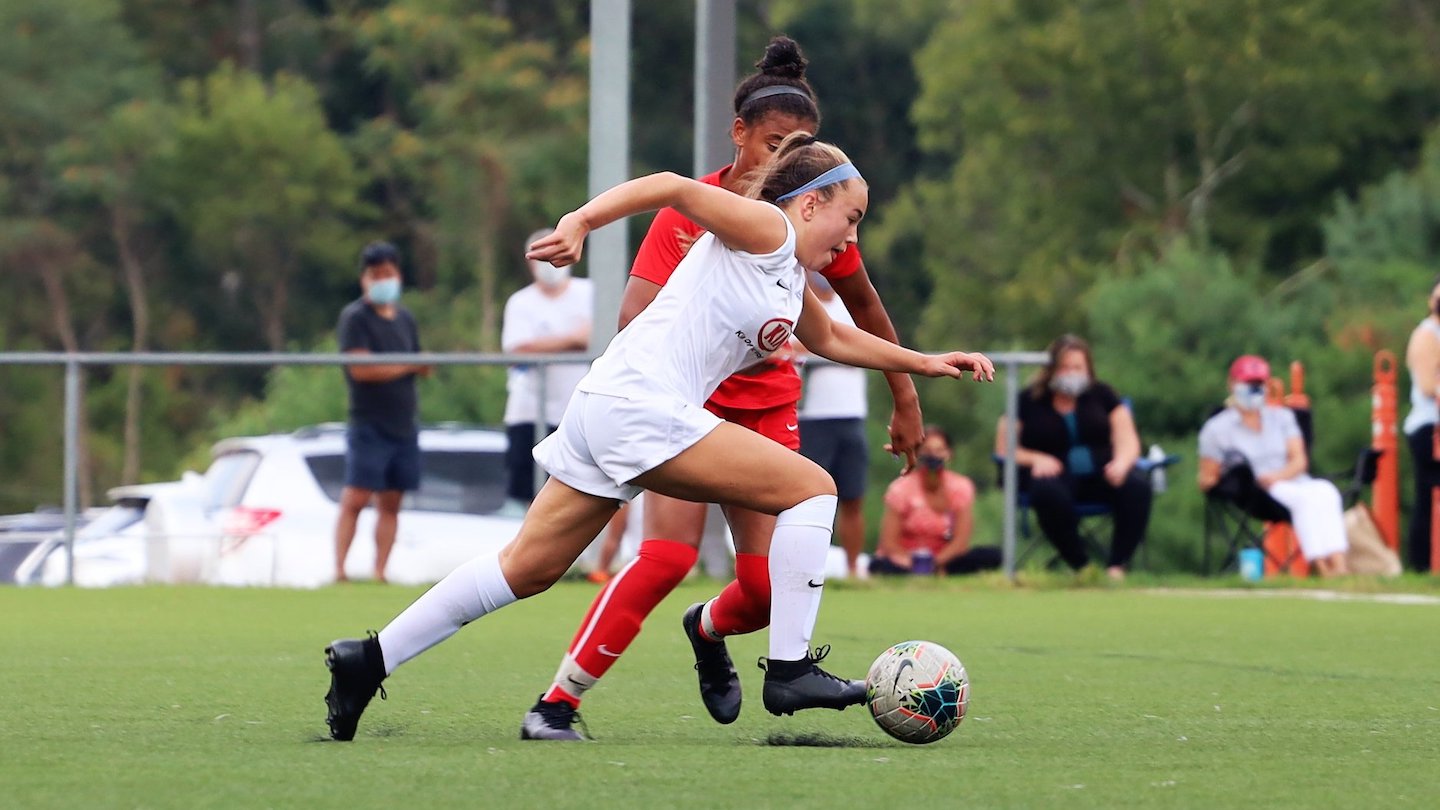 The Girls Academy (GA) has announced Jungo Sports as the league's Talent ID and College Placement partner.
Jungo Sports delivers a soccer app which connects players, clubs and colleges through a multi-faceted technology platform. The GA selected Jungo as a partner because of its broadly accessible approach to player identification and college placement.
"We are excited to be working with Jungo to facilitate Talent ID within the Girls Academy," said Amanda Schmutz, Talent ID Director. "The app will provide a single digital platform to help execute our goals of identifying top talents in every age group in the GA. Jungo shares our vision and commitment to maximize opportunities for our players including player development, multiple Talent ID initiatives, collegiate exposure and placement in many elite programs."
Talent ID events will provide the top players in the GA with an elite training environment and high-level competition. The Jungo app will be used as the nomination and selection tool for the Talent ID program. The GA's seven (7) conferences will each host an invite-only Talent ID event. Upon conclusion of the conference Talent ID sessions, the GA will host a national two-day event for the top players in the league.
"Partnering with the GA to empower players in their development, identification and advancement is a special opportunity," said Ted Douglas, Jungo Sports Co-Founder. "We are excited for the Jungo platform to support GA players in Talent ID and college placement, which is more important now, than ever before, for youth soccer in the U.S."
The Jungo sponsorship goes beyond Talent ID, as they are investing in all of the GA players' college placement process. Through Jungo's player-profile feature, GA players can receive real-time ratings and feedback from trusted coaches, while allowing discovery from scouts and college coaches. The Jungo app will also recommend colleges to the players based on the level of play derived from their rating, self-identified needs and wants, as well as from coaches' recommendations.
"Our partnership with Jungo has been forged on one of the GA's most important tenets which is to be 'For The Players'," said GA Commissioner, Lesle Gallimore. "When it comes to talent identification for both national team pools and college programs Jungo technology empowers our players directly and supports them in their pathway as they live their core values of competitiveness, development, excellence and integrity. Aligning with Jungo is another positive step for our league and players."
"The GA and Jungo Sports align with the goal of supporting and empowering players in their competitive soccer journey," stated Michael Mollay, Jungo Sports Co-Founder. "Whether its player development, identification, or advancement, the GA Jungo partnership will maximize player opportunities. Working together we will streamline college placement for the talented players in the GA, and for players wanting or needing additional options, the Jungo platform will show players they have a chance."