Southern Utah University hires Kai Edwards as women's soccer head coach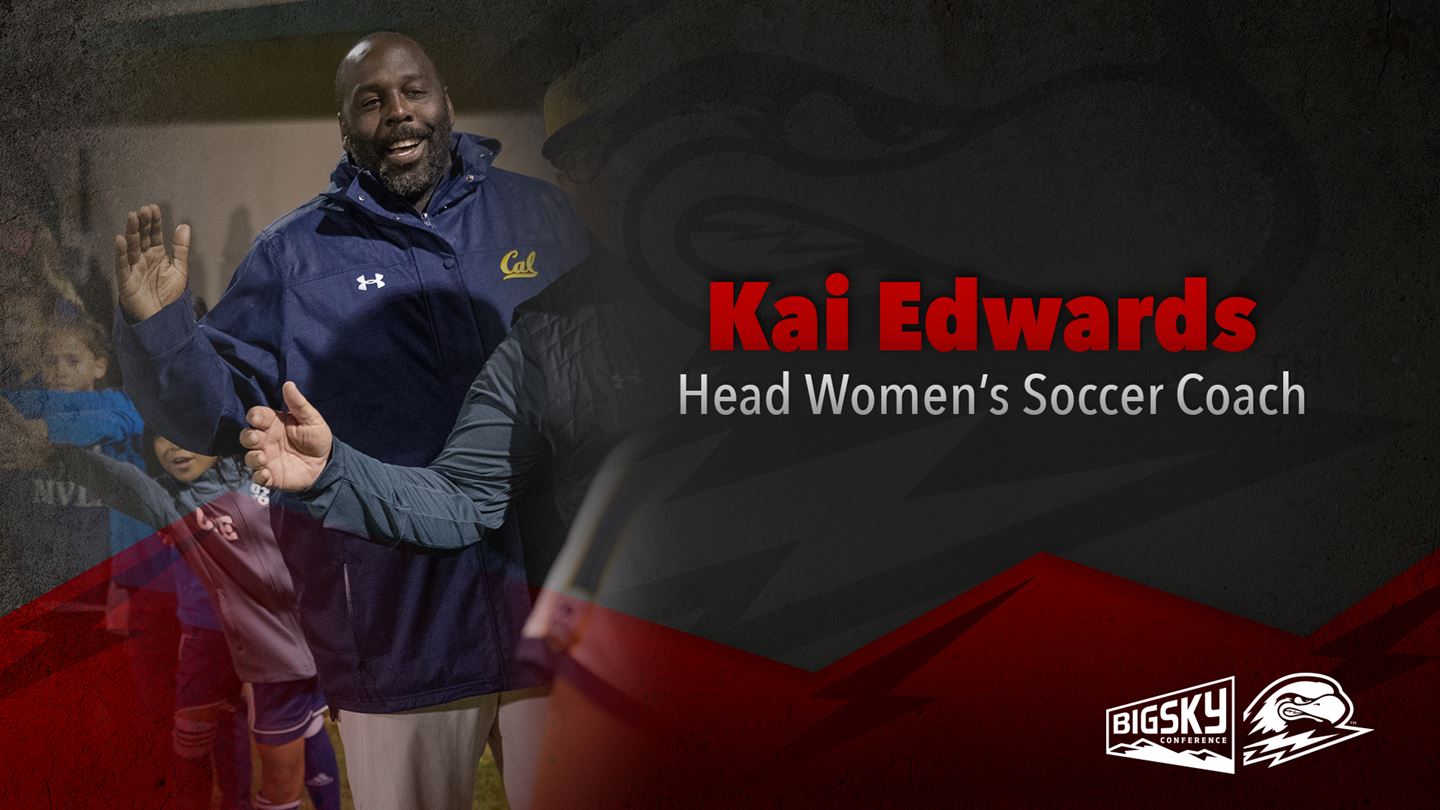 CEDAR CITY, Utah – The Southern Utah University athletic department and Director of Athletics Debbie Corum have announced the hiring of Kai Edwards as the new head coach of the Thunderbird women's soccer program.
"During the interview process, it became obvious that Kai cares deeply about two things: developing the student-athlete competitively and providing a positive experience for his team," Corum said. "These are among the core values for SUU Athletics so we believe that this will be a great fit for our women's soccer program."
Edwards comes to Cedar City from Berkeley, California where he spent the 2019 season as a volunteer assistant coach for the California Golden Bears. Edwards helped the Bears to an overall record of 13-5-3 and helped develop five All-Region selections. During the 2018 season, Edwards was an assistant coach and the director of recruiting at the University of Michigan, where he helped cultivate several All-Big Ten and All-Freshman selections.
"I want to thank Athletic Director Debbie Corum and Senior Women's Administrator Sonia Hahn, along with the rest of the Southern Utah University community for entrusting me to guide the Thunderbirds. When I stepped on campus and saw the facilities, mountain setting, learned about the university, and met the people, I knew this would be a good fit for me and my wife," Edwards said. "I am excited to help grow, mentor and develop this team and program. Having recruited in Utah for years and with many ties to club and high school coaches in the state, I look forward to connecting with existing associates as well as building new relationships. I would also like to thank my colleagues and mentors Neil McGuire, Greg Ryan, Kevin Boyd, Jerry Smith, and Kari Montero for their support and guidance over the years. I cannot wait to get started."
Prior to his time at Michigan, Edwards spent two years in Arizona, working as a special assistant to the head coach at Arizona State and girls coaching director for the Sereno Soccer Club.
Edwards brings in six years of Division I head coaching experience from his time at Saint Mary's College of California where he was the head coach of their women's soccer program from 2009-14. The Gaels were ranked in the top-10 in their region in four of Edwards' six seasons in Moraga, during which he led the Gaels to seven top-25 wins. During his tenure in Moraga, Edwards helped develop 21 All-WCC honorees, including members of the Canadian and New Zealand Youth National Teams.
"Kai is a great hire for Southern Utah. He has a great soccer mind and is one of the hardest workers in the business. He is a great recruiter and is always working to improve his own knowledge of the game. Kai understands the balance between academics and athletics and will ensure that the student-athletes have a great experience," said Kari Montero, Associate Athletic Director for Academic Support at Saint Mary's College of California.
"In Coach Edwards, Southern Utah is getting both an exceptional coach and person. He has a deep knowledge of the game, is an excellent teacher, and his passion for the sport will prove inspirational for the players," said Neil McGuire, head women's soccer coach at UC Berkeley.
"I have coached with and against Kai Edwards for nearly 20 years. Coach Edwards is very passionate about coaching, and is a very good communicator and teacher of the game. His teams have always been tactically aware, very organized, and play with a wonderful team spirit. His ability to prioritize his training topics and get the best out of his players, individually and as a group, is first class," said Jerry Smith, head women's soccer coach at Santa Clara University. "Additionally, Coach Edwards is a great evaluator of potential talent, and is an outstanding recruiter. His contacts and reputation across the country with the top club teams will allow him access to a huge pool of talented players. Suffice it to say that Southern Utah University has made a fantastic hire with Coach Kai Edwards."
Edwards got his start in collegiate coaching at Western Washington University, serving as an assistant coach and head of recruiting for the 2004 and 2005 seasons. After two seasons in Washington, Edwards returned to his alma mater Sonoma State and helped the Seawolves earn a sixth-place ranking in the region. From there, he spent three seasons as an assistant and later associate head coach at UC Santa Barbara, helping the Gauchos win the Big West Conference Tournament in 2008 and make the program's first NCAA Tournament appearance in over a decade.
"Kai has been shaped by working with some of the best coaches and players during his many years of service to the game. He also has a passion for the tactics that will allow him to grow the Southern Utah program. His commitment to and engagement with his players will provide the women a space to thrive as players and people. Congratulations to Kai and Southern Utah," said Keidane McAlpine, head women's soccer coach at USC.
"Congratulations to Southern Utah University on the hiring of Kai Edwards. With his extensive experience and knowledge of the college and youth landscape, he is sure to make an immediate and positive impact," said Brandi Chastain, two-time FIFA Women's World Cup champion.
Edwards earned his bachelor's degree in American Multi-Cultural Studies from Sonoma State in 2003, where he played two seasons and led the Seawolves to the NCAA Division II national championship in 2002.