Six freshmen join Marquette men's soccer program ahead of 2021 season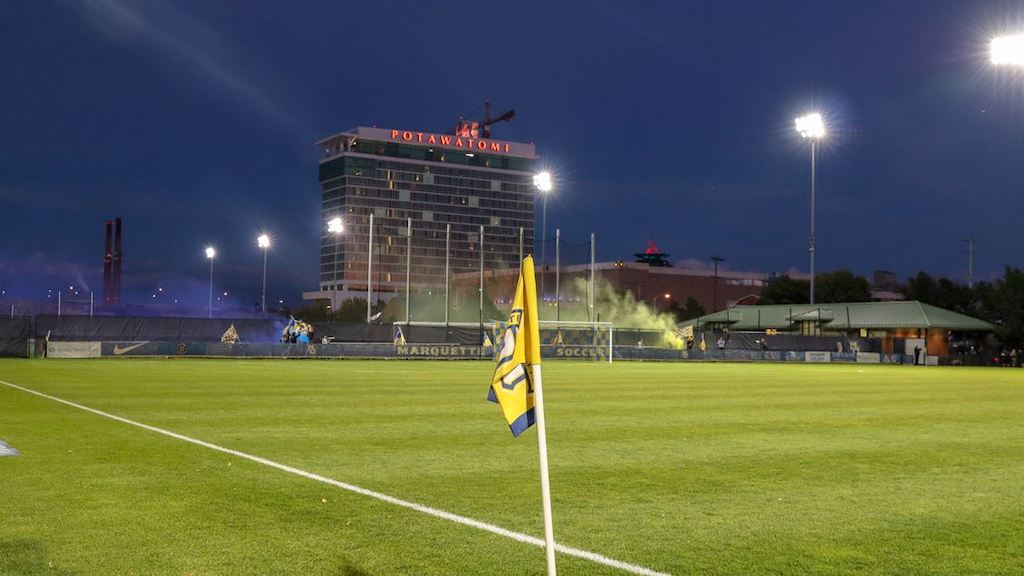 Head coach Louis Bennett and the Marquette University men's soccer program have announced six signees for the 2021 recruiting class. The group is made up of a midfielder, four defenders and a goalkeeper.
"The staff did a great job bringing in a group of talented student-athletes that have all the tools to fill holes, create quality competition at every position and challenge for playing time," Bennett said. "We checked the boxes with replacing defensive players that graduated, strengthened our midfield possession capabilities and gave depth to the goalkeeper position. COVID created a strange recruiting situation but I believe we've made great additions to the squad and we're looking forward to the 2021 fall season."
Marquette (8-3-2) finished the season with a No. 14/13 ranking after winning its second NCAA tournament game in program history and advancing to the Sweet 16 for the first time since 2013. The Golden Eagles return nine starters from that team, including five All-BIG EAST players and consensus All-American Lukas Sunesson.
Freshmen: