Seton Hall men's soccer inks five incoming freshmen for 2022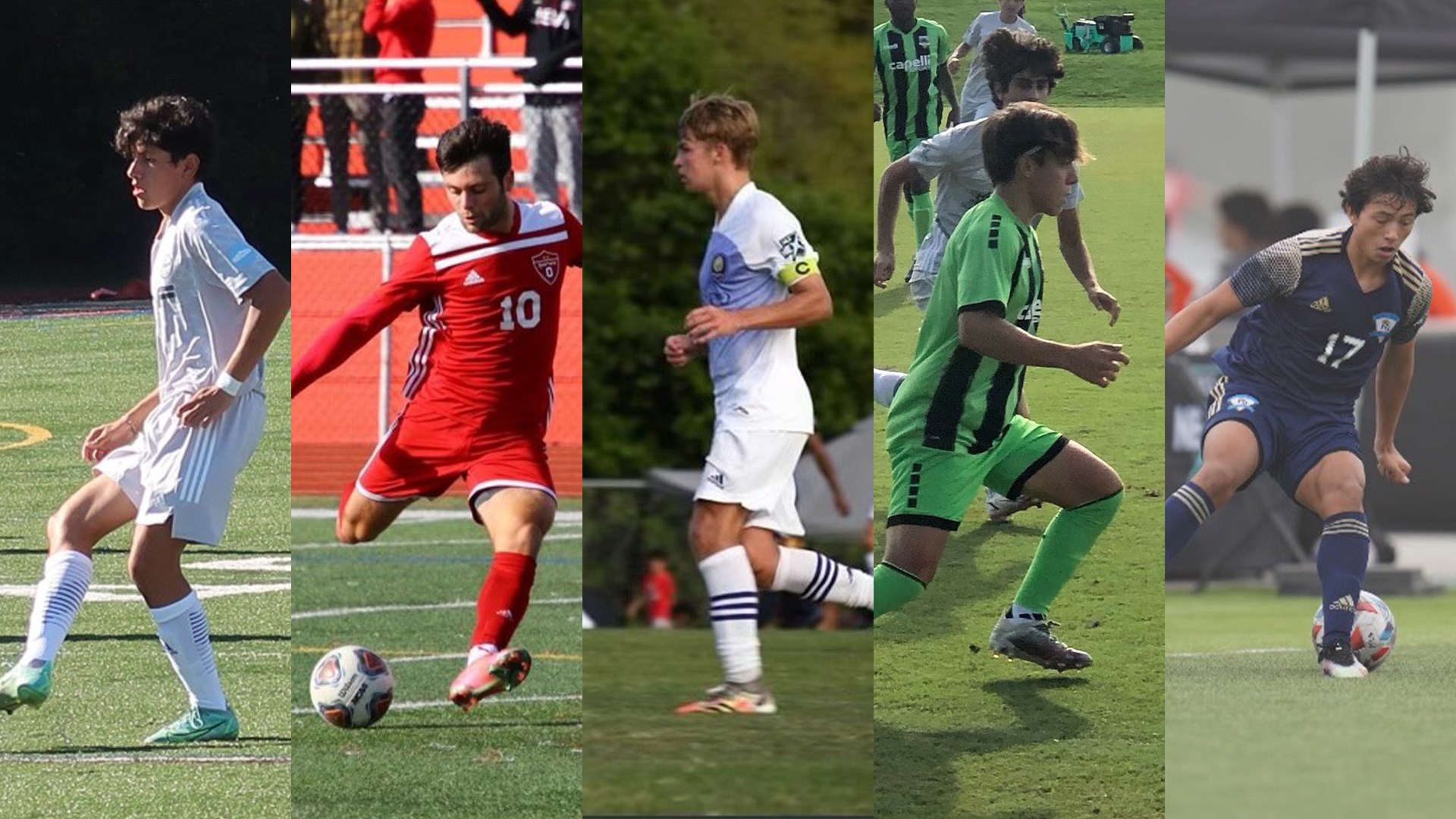 South Orange, N.J. – Looking ahead to the 2022 fall season, head coach Andreas Lindberg and the Seton Hall men's soccer team have added five incoming freshmen who will join the squad for the upcoming campaign. The Pirates will welcome Tyler Fernandes, Diego Fernandez, Liam Guske, Nico Rubio and Aidan Tisony to South Orange next fall.
"We are extremely excited to welcome this talented pool of young players to our program," said Lindberg. "We believe they can help continue to grow the culture we have established here over the past few years and are thrilled to have them on board."
Tyler Fernandes is a resident of Harrison, N.J., who attended Seton Hall Prep and played for the Ironbound Soccer Club Barca where he served as team captain. Fernandes was also a USTC National Finalist, an N.J. State Cup Champion, and had recognitions as part of the Red Bulls Tournament team and Ibercup International Select Squad.
Diego Fernandez is a midfielder from Landing, N.J., who played at Roxbury High School where he tallied 21 points on seven goals and seven assists from 2019-2020. Fernandez also played for club teams PDA from 2017-20 and TSF Academy from 2021-22.
Liam Guske, a defender from St. John's, Fla., played for club teams Jacksonville FC during the 2018-19 season and Orlando City since 2019. During the 2020-21 season for Orlando City, Guske started every match while tallying twice and picking up seven helpers as his squad amassed a 25-4-1 record on their way to the U17 MLS Next Cup Championship. Guske earned Man of the Match honors for his performance in the quarterfinal match.
Nico Rubio, another N.J. product, joins The Hall after playing for Egg Harbor Township High School where during his junior season he was named Second Team All-Conference after being selected as an honorable mention the previous year. The midfielder, Rubio, helped guide his team to an 18-6 record before becoming a sectional finalist runner-up.
Aidan Tisony is a forward from Ocean Township High School in Ocean Township, N.J. In four years, Tisony totaled 43 goals and 21 assists for 107 total career points, good enough for second in the school's history. During his senior season, Tisony found the back of the net 25 times which was also good for the second-most in a single season in school history. In addition to his 25 goals, Tisony also had 10 helpers giving him 60 points for the season, breaking a 43-year-old school record. A three-time All-Monmouth County selection, Tisony was named First Team All-State following his senior season and was a Group 3 State Champion his freshman year. Tisony also played for Dutchmen FC and the U23 Ocean Township United SA Spartans.
Of the five newcomers, four are staying within their home state of New jersey as they suit up for the Pirates next fall.
"We are excited about being able to tap into the impressive local talent from within the state," Lindberg said. "We know how competitive and hard-working this group is and we are excited to see them get to work."