Former USWNT star Amy Rodriguez joins USC coaching staff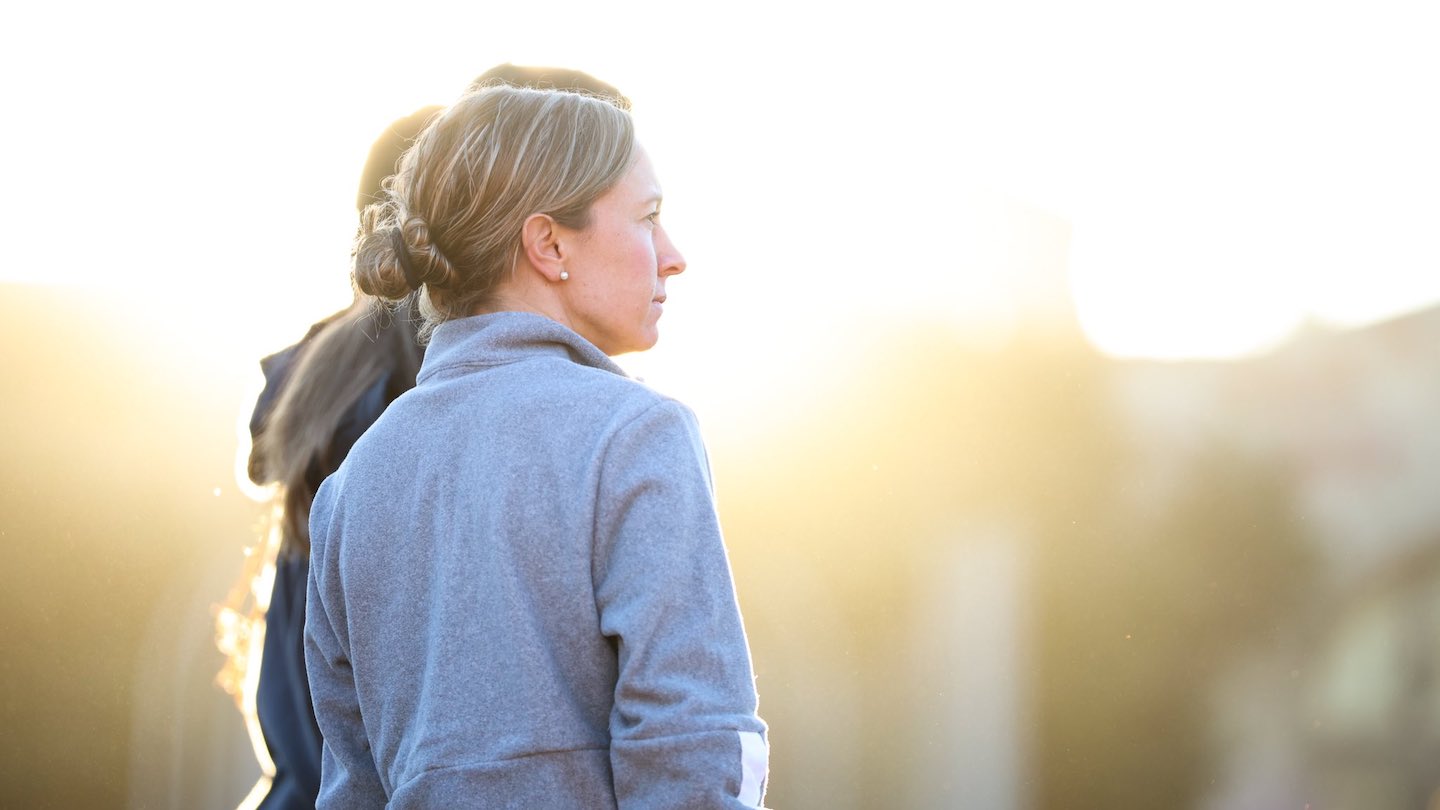 LOS ANGELES – Amy Rodriguez, a former All-American and national champion USC soccer player who went on to win two gold medals and a World Cup with the United States Women's National Team, will be joining the USC soccer staff as an assistant coach.
The 34-year old Rodriguez will be retiring from professional and international soccer after 11 pro seasons, two NWSL titles (2014, 2015), two Olympic gold medals (2008, 2012) and a World Cup championship (2015). She played at USC from 2005-08, leading the program to its first NCAA championship in 2007. Rodriguez joins newly hired manager Jane Alukonis, who was announced as the fifth head coach in program history last week. She is the first USC alum to be named a full-time assistant with the program since Isabelle Harvey in 2005.
"I'm absolutely thrilled to have Amy on the coaching staff," said Alukonis. "Amy has won titles everywhere she has been — as a player at USC, with the USWNT at the Olympics and a World Cup, and in the NWSL. Needless to say, she is a champion! I know Amy will bring her expertise and give every bit of her heart and soul to the program. I can't wait to see her push the players to their max on a daily basis. She is the perfect coach and mentor to help USC players achieve their big dreams."
"I want to thank USC for providing me with the opportunity to come home," said Rodriguez. "Choosing to retire was an incredibly difficult decision for me. However, continuing to give back to the game was always a priority of mine and there is no better place for me to do that than here at USC. This university has given me so much and now it is my time to give back.
"I am excited to start working with Jane and figuring out how I can complement her coaching style to create the best USC women's soccer team possible. I plan to roll up my sleeves and get right to work. Bringing another national championship to USC is my ultimate goal!"
Rodriguez's decorated international career started even before she suited up for the Trojans, as the Southern California native made her first appearance for the USWNT in 2005 when she was still a senior at Santa Margarita Catholic High School. Over the next 13 years, Rodriguez went on to earn 132 caps for the United States, helping to lead the USWNT to gold medals at both the 2008 and 2012 Olympics, as well as a World Cup title in 2015. She also competed in the 2011 World Cup, helping the U.S. to a runner-up finish.
Rodriguez finished her international career with a total of 30 goals scored and 19 assists. She is one of nine players to score a USWNT-record five goals in a game, accomplishing that feat against the Dominican Republic during 2012 CONCACAF Olympic qualifying play. She scored a career-high nine international goals in 2012, helping to lead the USWNT to Olympic Gold in London that year.
Rodriguez had a number of memorable moments during her time with the U.S. National Team, including providing the assist on Carli Lloyd's gold medal-clinching goal at the 2008 Olympics in Beijing. Rodriguez posted a career-best seven assists for the USWNT that year and scored a total of six goals. In 2011, she scored four goals and posted three assists, starting all 18 games she appeared in, including five at the World Cup in Germany. Her World Cup title came in 2015 when she was a part of the U.S. team that won in Canada that year. Rodriguez appeared in 15 games in 2015, including making two starts at the World Cup, and posted two goals and three assists.
Rodriguez also played for several United States Youth National Teams, appearing in the 2004 U-19 World Championship in Thailand, the 2006 U-20 World Championship in Russia and the 2005 Nordic Cup in Sweden. In total, she has played with the U-17, U-19 and U-21 programs.
Her professional career was highlighted by Rodriguez winning back-to-back NWSL titles at FC Kansas City in 2014 and 2015. The star forward was instrumental in both championships, scoring two goals in a 2-1 win over the Seattle Reign in the 2014 title game, and then scoring Kansas City's lone goal in the 2015 championship match, again against the Reign. She was named to the NWSL First XI in 2014 and earned NWSL Championship Game MVP honors in 2015.
Rodriguez was the No. 1 overall selection in the 2009 Women's Professional Soccer (WPS) Draft, playing her first pro season with the Boston Breakers before being traded to the Philadelphia Independence, where she would spend the next two seasons (2010-11). After the WPS folded, Rodriguez joined the newly created NWSL and played for FC Kansas City from 2013-17, winning the two aforementioned titles in between missing the 2013 and 2016 seasons for the births of her two children. She played three seasons for the Utah Royals (2018-20) before joining the Kansas City Current in 2021 and finishing her career with the North Carolina Courage after a midseason trade from Kansas City.
Over the course of her professional career, Rodriguez appeared in 160 matches and scored a total of 64 goals. In addition to her NWSL honors in 2014 and 2015, Rodriguez was named to the WPS Best XI and All-Star Team in 2010.
During her time at Troy, the USC great helped cement the Trojans' position as a premier college soccer program, leading USC to its first NCAA championship in 2007. She scored twice in USC's NCAA semifinal victory over UCLA and was named the 2007 NCAA College Cup Most Outstanding Offensive Player.
Rodriguez earned All-American honors twice (2005, 2008) and All-Pac-10 recognition three times (2005, 2007, 2008), including being named the Pac-10 Freshman of the Year in 2005. She was a semifinalist for the MAC Hermann Trophy as a senior in 2008.
Her name still litters the USC record book, with the forward sitting sixth in career points with 79, sixth in career goals with 31, ninth in career assists with 17 and third in game-winning goals with 12.
Over the course of the Trojans' 2007 title run, Rodriguez led USC with 10 goals and 23 total points, earning Umbro/Soccer News Net Player of the Year honors.
Rodriguez was the nation's top recruit as a decorated prep athlete in 2005 before committing to USC. She was named the National Player of the Year by Parade Magazine, EA Sports and the NSCAA after scoring 17 goals in 15 games for Santa Margarita Catholic. Rodriguez was also named the Gatorade California State Player of the Year that season and earned local honors as the Orange County Register and Los Angeles Times Girls' Soccer Player of the Year. She was a four-time all-league selection and All-CIF honoree and was named a Parade All-American in 2003 and 2004.
Rodriguez married former USC water polo player Adam Shilling in 2011 and the couple has two sons (Ryan and Luke). She earned a bachelor's degree in psychology from USC in 2013.