Loyola Marymount hires Chris Chamides as women's soccer head coach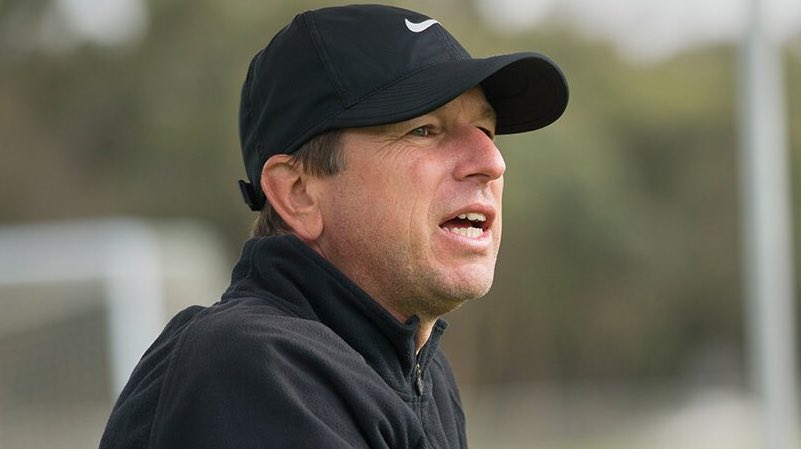 LOS ANGELES – Loyola Marymount University has selected Chris Chamides as the women's soccer program's seventh head coach.
Chamides comes across town after leading Cal State Los Angeles to a Division II Men's National Championship earlier this month and leaves the Golden Eagles as the all-time winningest coach of both the men's and women's programs. United Soccer Coaches named Chamides and his staff the National Coaching Staff of the Year in 2021.
"We are ecstatic to name Chris Chamides our head women's soccer coach," said Athletic Director Craig Pintens. "Beyond his accomplishments as a coach, he has been an outstanding mentor to hundreds of young women and men. He is known for his thoughtful approach to coaching and has consistently rebuilt programs into champions. It is practically unheard of in college athletics to hire a reigning national champion coach. We are very fortunate to welcome Chris and his family to the Bluff and are excited for the future of LMU women's soccer."
Chamides, who joins the Lions with experience at all levels of the game, most recently led Cal State LA men's soccer to a 18-2-3 overall record that culminated with a championship. The National Title in 2021 follows an appearance in the national championship game in the previous NCAA Tournament in 2019.
"I am excited for this opportunity to join LMU," said Chamides. "I would like to thank Craig Pintens, Ashley Armstrong, and Maria Behm for welcoming me and my family. We have work to do, and I am eager to meet our student-athletes and begin."
Chamides compiled a 232-90-53 record in 18 seasons as Cal State LA's head men's soccer coach, has not lost a conference game in over two seasons, and coached the last two NCAA Division II Men's Soccer National Players of the Year. Chamides turned around a program that had seven straight losing seasons before he arrived in 2003.
In addition to winning at the collegiate level, Chamides has worked with several Major League Soccer clubs including LAFC, San Jose Earthquakes, and Chivas USA.
Chamides was also the head coach of Cal State LA's women's soccer program from 2003-12 and, as with the men, is the program's all-time leader in wins with a 103-69-25 mark in 10 seasons. He turned around a program that had not produced a winning record before his arrival and built the Golden Eagles into one of the top programs in the nation. The Golden Eagles were a sensational 52-17-12 over his last four years and finished the season ranked in the national top-15 three times. He led the Golden Eagles to winning records in eight of his last nine seasons with a 99-55-25 mark over that stretch.
Cal State LA's women's program collected 43 All-CCAA, 21 All-West Region, four All-America, three CCAA Player of the Year and one West Region Player of the Year awards during his tenure. The Golden Eagles also had two players earn CoSIDA Academic All-District honors after his arrival.
Chamides played in college for NCAA Division I Lafayette College from 1988-92. He was a team captain as a senior. Lafayette posted a winning record in each of his four seasons.
He owns an "A" license from the U.S. Soccer Federation and has an Advanced National Diploma from the National Soccer Coaches Association of America. Chamides earned a Masters of Science degree in Sports Management from the University of Massachusetts.
Chamides and his wife, Nancy, were married during the summer of 2005 and have two sons, Ryan and Andrew.