Baylor hires longtime Dallas Baptist head coach Michelle Lenard to lead program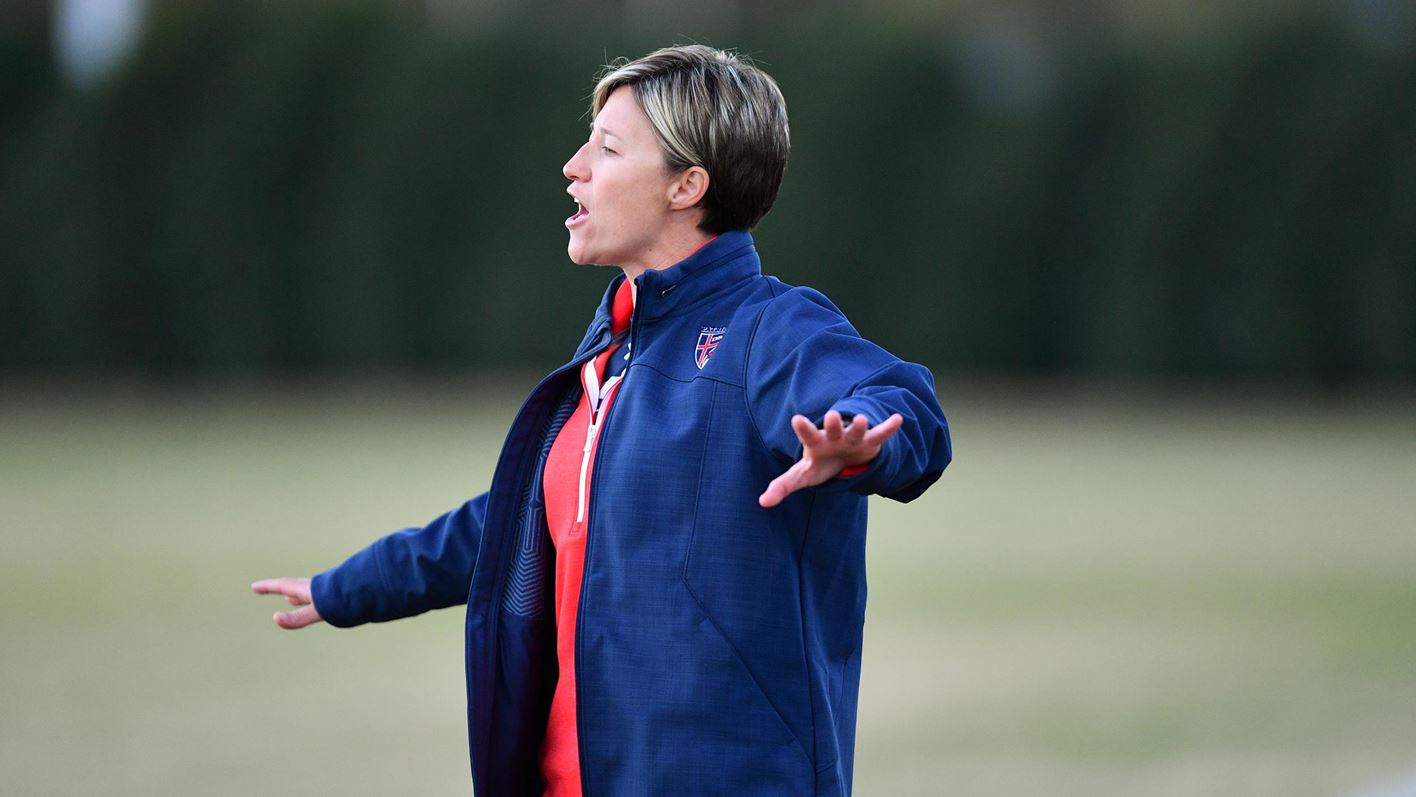 WACO, Texas – Baylor University Vice President and Director of Intercollegiate Athletics Mack Rhoades announced Saturday the hiring of Michelle Lenard as the sixth head coach in Baylor soccer history. Lenard joins the Bears following 14 years as head coach at Dallas Baptist University.
"We are excited to announce Michelle Lenard as our next Head Women's Soccer coach," Rhoades said. "Michelle is a proven transformational leader with a track record of success both on and off the field. She is fiercely competitive and a person of tremendous faith – two qualities essential to the program's overall success. Michelle's commitment to student-athlete development academically, athletically and personally aligns with our vision of Preparing Champions for Life.  Michelle is a demonstrated winner in all areas of life, and we welcome she and her husband Len, and children, Keaton and Wyatt, to the Baylor family."
In 14 seasons at DBU, Lenard amassed a 200-77-26 record while leading the Patriots to 13 conference championships, including seven regular-season titles and six conference tournament championships. The Patriots produced nine All-Americans and 91 players were recognized as All-Conference performers during her tenure.
"I am humbled and honored to be chosen as the next Head Women's Soccer Coach at Baylor University," Lenard said. "This school and this soccer program have such a tremendous reputation and tradition of excellence and I cannot wait to join the team! Thank you to Mack Rhoades and the rest of the search committee for entrusting me to lead this great program. The moment I stepped foot on campus I knew that God was calling my family and I to Waco to lead this team and build on the foundation that Coach Jobson and his staff have laid. Thank you to DBU for the last fourteen wonderful years! I will be eternally grateful for my time as a Patriot and all that God has done in my life and the life of my family during that time. Baylor is an exceptional school with all the resources to be a top tier women's soccer program and we will strive every day to make all the Baylor supporters proud of who we are on and off the field. Sic 'Em!"
A four-time Conference Coach of the Year and the 2015 South Central Region Coach of the Year, Lenard guided DBU to the NCAA postseason eight times, including a South-Central Regional title and a trip to the Elite Eight in 2015.
Most recently, Lenard led her 2021 squad to their first Final Four appearance and picked up her 200th career win. Over the past three seasons, Lenard has only suffered six total losses, amassing a 49-6-4 record since 2019.
Lenard and her staff were named the United Soccer Coaches Regional Staff of the Year for leading the Patriots to a 20-4 record this season. This is the third time she and her staff have garnered the honor and the second time since 2019.
With the 2021 regular season title for DBU, Lenard led the Patriots to seven-straight regular season or tournament titles.
Prior to DBU, Lenard spent two seasons as assistant coach at North Texas. While at UNT, Lenard helped lead the Mean Green to Sun Belt Conference regular-season and tournament championships in 2004 and 2005. Before her coaching stint at UNT, she served as the assistant coach at Texas Women's University from 2003-04.
Lenard, originally from Lubbock, Texas, received her Bachelor of Science in Kinesiology from UNT in 2003 and her Master's of Education in Kinesiology from DBU in 2011. During her playing days, Lenard played center midfield for the Mean Green from 1999-2002. As a student-athlete, Lenard helped lead her team to the 2001 Sun Belt Conference Championship and was named to the Sun Belt All-Conference team. Lenard also played semi-pro soccer for the Ft. Collins Force in 2002 and the Everton FC America in 2005.
Michelle and her husband, Len E., married in 2003 and have two sons, Keaton and Wyatt.