Cal Berkeley's Austin Risenhoover hired as head coach for Oral Roberts women's soccer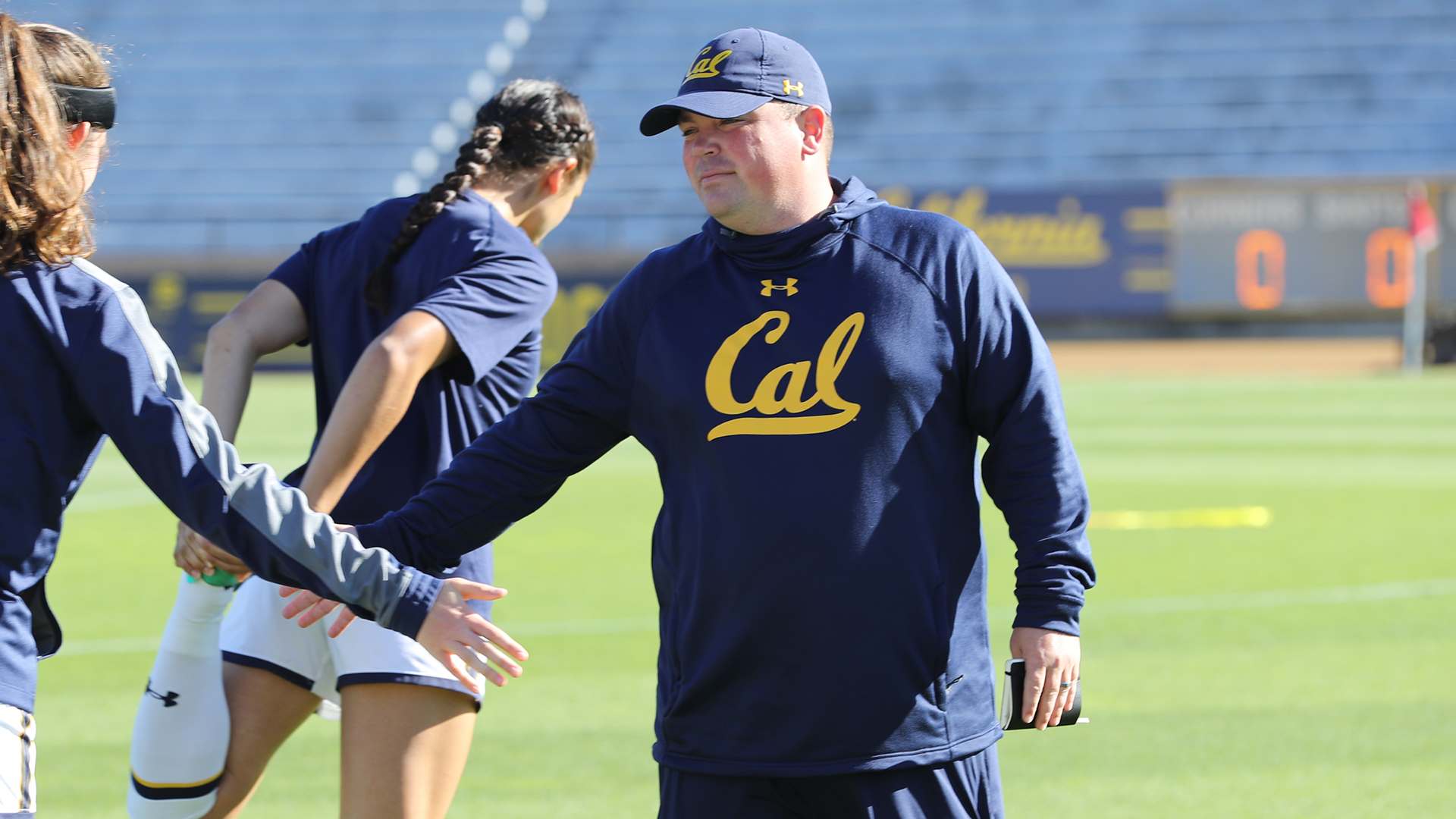 TULSA, Okla. – Oral Roberts University Athletic Director Tim Johnson announced that Austin Risenhoover has been named the new women's soccer head coach. Risenhoover will become the fifth head coach in program history.
Risenhoover has been on the coaching staff at Cal for the past five seasons, serving as the associate head coach for the past three. He also served as the Golden Bears recruiting coordinator and has consistently put together some of the top recruiting classes in the nation.
"We are incredibly excited to announce Austin as our new women's soccer coach, " Johnson said. "His recruiting and coaching pedigree is outstanding, but most importantly, he will continue to develop our student-athletes in all areas of life. We look forward to our soccer student-athletes winning championships, earning degrees and impacting the world for Christ. The future is bright!"
Despite the struggles of recruiting in a global pandemic, Risenhoover assembled the No. 1 ranked class in the country in 2021 according to TopDrawerSoccer.com. Previously, he had notched a top-10 recruiting class in 2019, establishing himself as one of the nation's best recruiters. Overall, he has had recruiting classes ranked No. 1, 3 and 8 nationally.
"First of all, I want to say thank you to President Wilson and Athletic Director Tim Johnson for entrusting me to be the next head coach of women's soccer here at Oral Roberts and bringing me back home to Oklahoma," Risenhoover said. "I am humbled and ecstatic to lead this group of young women, to build on their potential, and strive towards championships for ORU soccer. I also want to say thank to Neil McGuire, a mentor and friend in the CAL community for blessing me with the opportunity to be around such amazing people and student-athletes for the past five years.
"Lastly, the excitement about the development of the student-athlete is something that I cannot wait to be a part of here at Oral Roberts. The growth of each player spiritually, academically, and within their sport is exciting and you can feel the energy around it when you are on campus. My wife Jill and I can't wait to get going."
Under his tutelage, the Golden Bears produced 16 All-Pac-12 honorees, 10 All-Region honorees, three All-Americans and seven Pac-12 All-Freshman selections.
During his time in Berkeley, the Bears made a pair of NCAA Tournament appearances. In 2019, Cal won their first eight matches of the season and registered a pair of top-10 wins over No. 4 USC and No. 7 UCLA, sweeping their Los Angeles rivals for the first time since 1996.
Before making the move to Cal, Risenhoover coached at both the University of California, Santa Barbara and Cal State Monterey Bay. He served as an assistant at Cal State Monterey Bay for two seasons before heading to Santa Barbara. Beginning as an assistant at UCSB, Risenhoover was elevated to associate head coach for the 2015 and 2016 seasons, leading the Gauchos to back-to-back seasons with double-digit wins.
Originally from Owasso, Risenhoover is no stranger to Oklahoma. Risenhoover played collegiately at Bacone College, where he was a two-time All-Red River Conference selection, before graduating from the University of Central Oklahoma with a degree in physical education and health sciences.
His coaching career began at the University of Science and Arts of Oklahoma, serving as an assistant coach for both the men's and women's team. While with the Drovers, Risenhoover helped lead the women's program to their first NAIA Top 25 ranking in school history.
Risenhoover also has an extensive coaching background at both the club and high school levels, highlighted by a 6A state championship at Edmond North High School in 2010.
Risenhoover and his wife, Jill, have a daughter, Gracyn, and two sons, Landon and Hudson.