Former USWNT player Keri Sanchez named head coach at Colorado College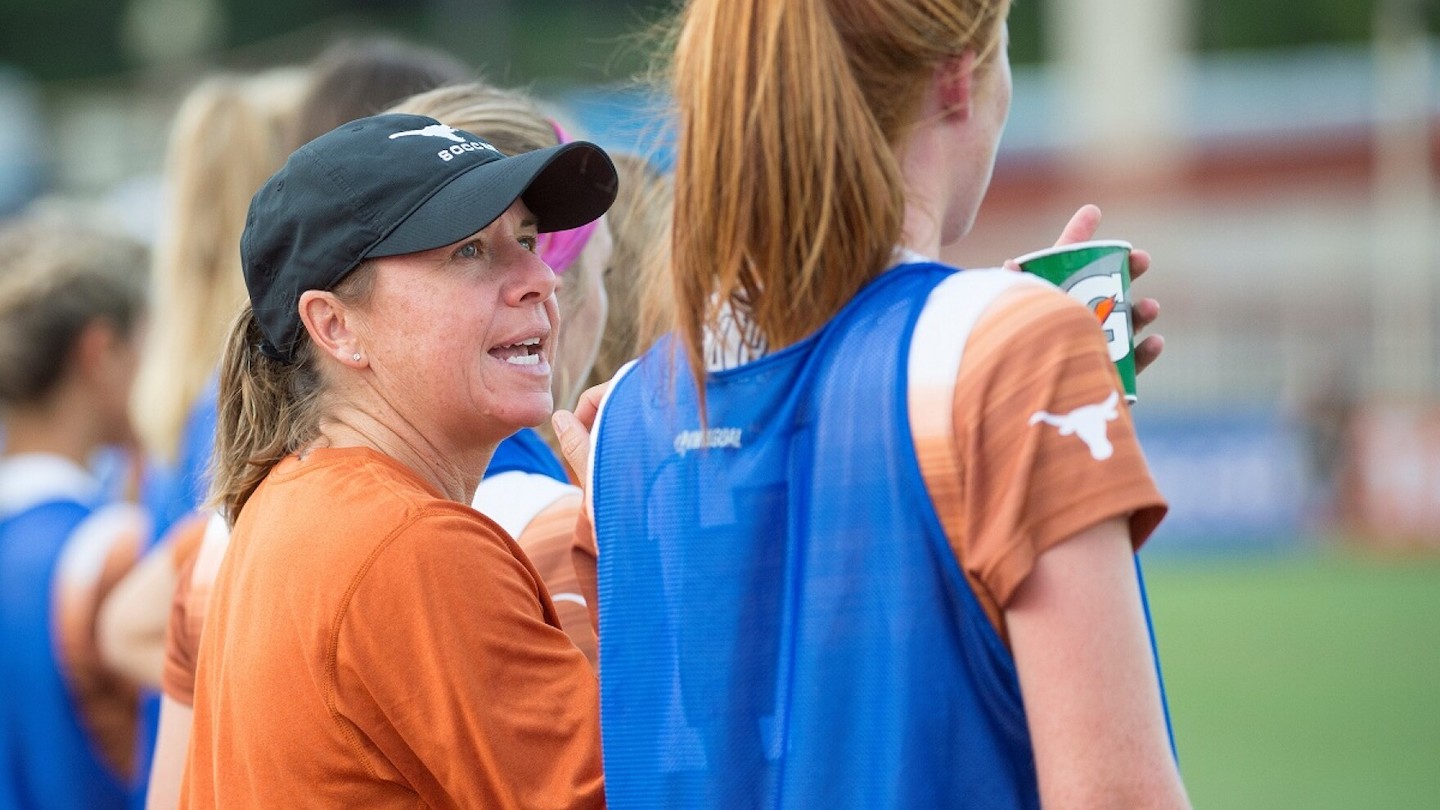 Colorado College Vice President and Director of Athletics Lesley Irvine has named Keri Sanchez the eighth head coach in the history of the school's Division I women's soccer program.
Sanchez, who won four NCAA National Championships as a player at the University of North Carolina-Chapel Hill and has 13 caps with the United States Women's National Team, brings 25 years of coaching experience that spans Division I and Division III.
"We are so excited to have Keri join our team," Irvine said. "She is a winner both as a student-athlete and coach. Her passion is to work with student-athletes who are champions on the pitch and in the classroom, and she deeply understands the tradition and potential of success here at Colorado College. Keri is a committed and dynamic team leader who will thrive here at CC."
During her standout professional career, Sanchez played at the highest level. She notched 13 caps with the United States Women's National Team and played in the first-ever World Cup qualifying tournament in 1991. Additionally, she played for the WPSL's California Storm and Silicon Valley Red Devils, as well as the WUSA's Boston Breakers (2001-02) and San Jose Cyberrays (2003), before finishing her pro career with the Los Angeles Sol of the WPS in 2009.
As a four-year letterwinner at UNC from 1991-94, Sanchez was part of four straight NCAA Division I National Championships and four Atlantic Coast Conference title teams that compiled a 97-1-1 combined record under legendary head coach Anson Dorrance. During her time in Chapel Hill, Sanchez totaled 32 career assists while earning a Soccer News All-American nod (1993), a pair of all-ACC selections (1991, '94), three NCAA all-Tournament (1991, '92, '94) choices and three Academic All-American selections. She also registered the match-winning strikes in consecutive national championship games with goals against Duke (1992) and George Mason (1993).
Sanchez, the winningest head coach in the history of the Claremont-Mudd-Scripps women's soccer program with 148 career victories (2004-17), spent the 2021 season as the women's soccer coach at Illinois Wesleyan University, leading the Titans to a 9-8-1 overall record and a tie for first place in the College Conference of Illinois and Wisconsin with a 7-1 league mark.
"I would like to thank President Nugent, Mike Wagner, and the Illinois Wesleyan University community for embracing me as their coach this past season. It was an honor," Sanchez said. "I would also like to thank Lesley Irvine and the search committee for the privilege of being the next women's soccer coach at Colorado College. With the rich history of the program, from before the NCAA even sponsored women's soccer, to the times I battled the Tigers as a player, to the championship seasons in Conference USA, I am humbled to have been chosen to continue to build on the legacy of CC women's soccer."
During her 13-year run as head coach at Claremont-Mudd-Scripps, Sanchez amassed an overall record of 148-92-30, with a 102-49-15 mark in Southern California Intercollegiate Athletic Conference (SCIAC) play. She guided the Athenas to three SCIAC regular-season titles (2007, '09, '14), five SCIAC Tournament titles (2006, '08, '09, '13, '16) and five NCAA Tournament bids, including a NCAA Sweet 16 berth in 2008, while registering National Soccer Coaches Association of America (NSCAA) final rankings of No. 23 in 2008 and No. 18 in 2009.
Individually, she coached athletes at Claremont-Mudd-Scripps that secured 58 All-SCIAC, 34 NSCAA All-Region and 38 NSCAA Scholar All-Region accolades.
In addition to her efforts at CMS, Sanchez worked previously as the U.S. Soccer Training Center Coordinator for Southern California-Inland Empire (2013-17), helping to develop technical and tactical female players ages 10-14. She has also spent time as a staff coach for the Team First Soccer Academy (2011-17), working alongside U.S. Soccer legends and former UNC teammates Mia Hamm, Kristine Lilly and Tisha Venturini-Hoch.
From 2017-21, Sanchez served as an assistant coach at the University of Texas under her former college teammate Angela Kelly. During her time with the Longhorns, UT amassed a 45-22-12 record and earned a national ranking as high as No. 6 in two of the three Division I polls. She was pivotal in the development of 2018 Big 12 Offensive Player of the Year Cyera Hintzen.
Sanchez's collegiate coaching career began at the University of Oregon, where she was an assistant coach from 1996-2003.
In addition to her soccer achievements as a student-athlete at North Carolina, Sanchez was also a part of three ACC Championship track & field teams (one indoor, two outdoor) and earned all-conference accolades in the 400-meter hurdles.
She was inducted into the San Jose Sports Authority Hall of Fame in 2010 and the East Side Union High School District Education Foundation Thomas P. Ryan Hall of Fame in 2012.
Sanchez earned a bachelor's degree in physical education with an emphasis in health and fitness from North Carolina (1995) and a master's in exercise physiology from Oregon (1999). She also holds a United States Soccer Federation (USSF) "B' license, a U.S. Soccer A license, and is a graduate of the NCAA Women's Coaching Academy and the NCAA Women's Coaching Academy 2.0.