Troy University hires Georgia's Robert Lane as women's soccer head coach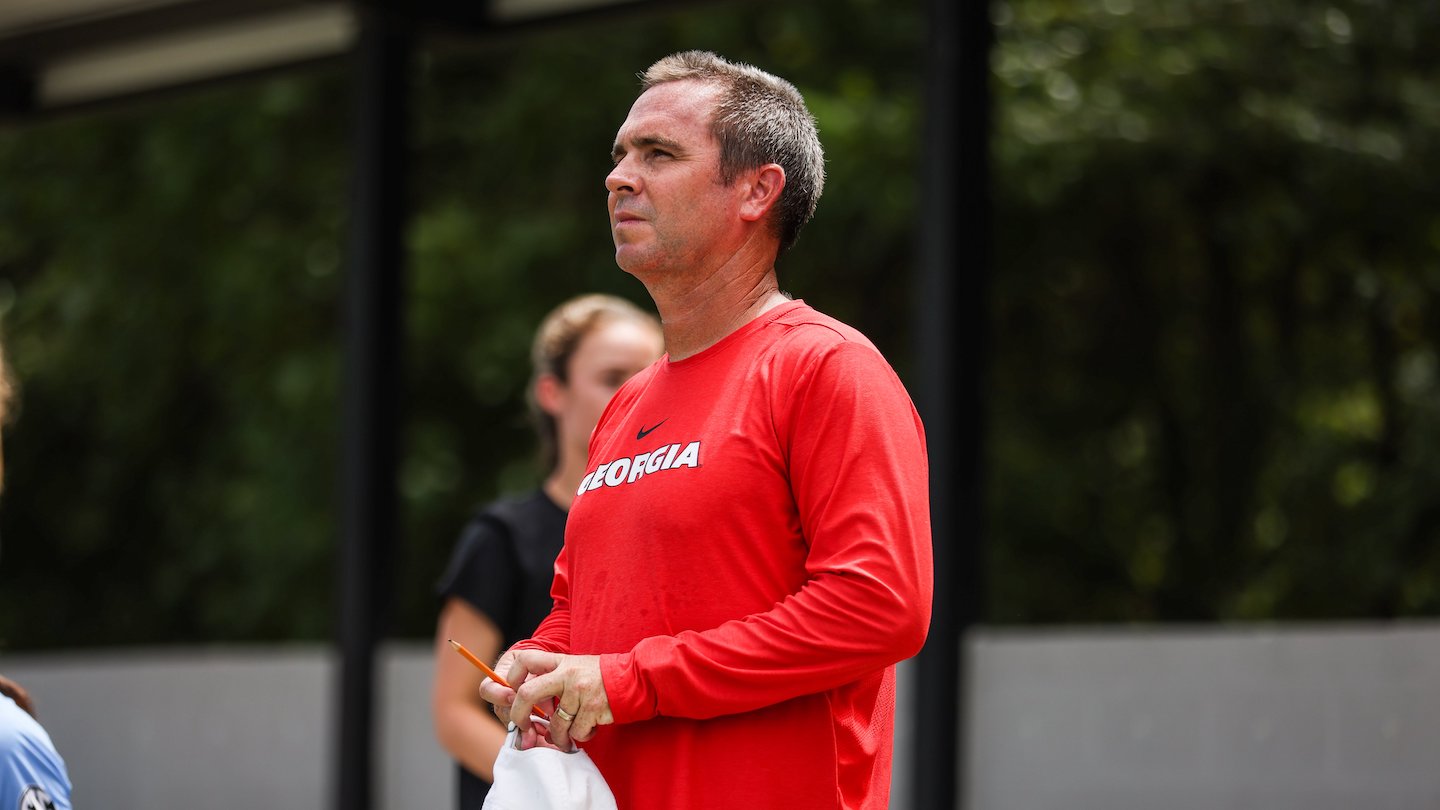 TROY, Ala. – Sixteen-year coaching veteran Robert Lane has been named the Troy University women's soccer head coach, Director of Athletics Brent Jones announced.
Lane comes to Troy following three seasons as the first assistant coach at Georgia and with eight years of head coaching experience in tow.
"Robert is a dynamic leader and the perfect fit to take over our soccer program," Jones said. "Robert's experiences as a head coach and an assistant coach at all levels of the sport put him in a unique position as he understands the varying nuances it takes to build a winning program. He has won at each of his stops with a combined 12 postseason appearances in his career. We are excited to welcome Robert, Neeley and their three beautiful daughters to the Troy Family."
Lane helped lead Georgia to an 11-5-3 mark this past season as the Bulldogs finished the season ranked No. 55 in the NCAA's RPI, Georgia's best RPI finish since 2004. In addition, the Bulldogs clinched spots in the SEC Tournament in all three of Lane's seasons in Athens after not qualifying each of the previous four seasons.
"It is an absolute privilege to be selected as the next head women's soccer coach at Troy University," Lane said. "I'm so very appreciative for the opportunities that lie ahead for this program and my family. Thank you to Dr. Hawkins, Brent Jones, and the rest of the search committee for trusting me to guide the women's soccer program to new standards of excellence. Troy is an exceptional academic institution in all aspects, and we intend to build a program that equals the university's quality."
Under Lane's tutelage, Georgia forward Mollie Belisle earned third team All-America honors and was named the SEC Forward of the Year. She became just the third All-American in program history and was one of four Bulldogs who took home all-region distinction. Lane was also a key recruiter for the Bulldogs, who landed a top 30 signing class in 2021.
Prior to his time at Georgia, Lane was the head coach at Montevallo, where he led the Falcons to an improved win total each of his four seasons and a Gulf South Conference Championship Game appearance in his final season.
Lane took over a program that went 1-12-1 and lost by an aggregate of 39-13 the season before his arrival, and four seasons later posted a 10-7-2 record. He built such a culture of winning in the program that the Falcons continued their climb after he left with a conference title and NCAA berth the following season.
He served as the chair of the Gulf South Conference Coach's Committee and was the NCAA RAC Committee and United Soccer Coaches All-Region/All-American South representative during his time at Montevallo.
Prior to rebuilding the Montevallo program, Lane was an assistant at Charlotte for four seasons (2011-14). While at Charlotte, the 49ers reached postseason play four straight years and won the Conference USA East Division title in 2013. Lane helped coach and recruit Freshman All-American Martha Thomas during the 2014 season, who is currently playing overseas for Manchester United.
Lane spent the 2011 season at Georgia Southern and assisted in recruiting the freshmen class that saw six players start for the Eagles in their 2012 NCAA Tournament appearance against Wake Forest.
He led Belmont Abbey to a pair of NCAA Division II Tournament appearances and a combined 31-8-3 record during his two seasons as the head coach. The Crusaders won the Conference Carolinas regular season title both seasons and the tournament championship in 2010. Lane was named the league's 2010 Coach of the Year.
Lane began his coaching career as the head coach of the men's team at Coker College from 2006-08. The Cobras improved their win total in each of his three seasons from a three-win team to a seven-win team and conference tournament appearance when he left.
Lane earned his bachelor's degree in political science from East Carolina in 2005. He played collegiately both at ECU and Barton College.
Lane and his wife Neeley have three children, Kately, Paisley and MaryRentz.