Joe Nemzer joins University of Maryland women's soccer coaching staff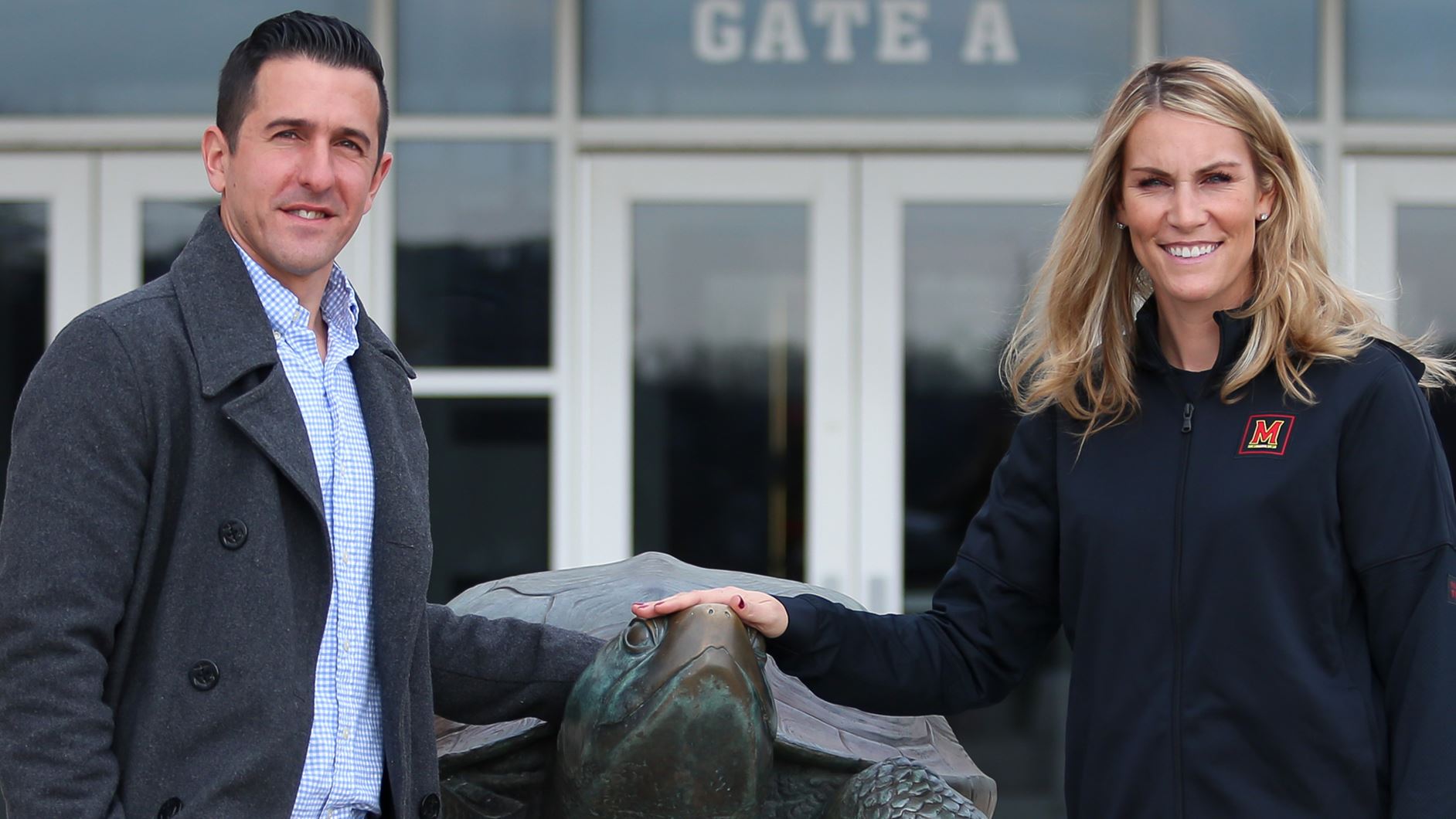 COLLEGE PARK, MD – University of Maryland women's soccer head coach Meghan Ryan Nemzer named Joe Nemzer as the program's volunteer assistant coach.
"We are so fortunate to have someone of Joe's caliber and expertise working with our student-athletes at University of Maryland," said Meghan Nemzer. "Joe has been a head coach at the Division I level and has worked with world class professional athletes in the NWSL, including seven women's World Cup participants and three Olympic gold medalists. His knowledge and passion for the game will elevate this program immediately and I am thrilled to have him on staff. He is a fantastic coach and even better person and we are very lucky to have him working with our program."
Nemzer brings more than a decade of coaching experience at all stages of soccer to College Park, spending time in the professional, Division I, II and III and NAIA ranks all across the country.
"I could not be more thankful for the opportunity to be part of this university, athletic department, and women's soccer program," said Joe Nemzer. "Maryland women's soccer has such a rich history of success and tradition, something that we will all take tremendous pride in. I look forward to working with our incredible student-athletes, staff, faculty, and alumni in building this program into a bright future, while representing the highest levels of character, respect, and integrity. It is an exciting time to be a Terp and I can't wait to get started!"
Joe joins the Terrapins' staff after a successful three-year stint as the head coach of the women's soccer program at Delaware Valley University. Nemzer became just the second head coach and first full-time coach in team history when he was hired to lead the program in 2019. After a rebuilding year in his first season at the helm, Nemzer led Delaware Valley to a seven-win campaign in 2021, the most wins in a single season for the Aggies since 2011. Additionally, his 2021 team record the most goals (40) and shutouts (7) since 2008, and most goal scorers (13) in program history.
Prior to leading Delaware Valley's program, Nemzer served as First Assistant Coach with Sky Blue FC, a premiere professional U.S. women's soccer program. With Sky Blue, he worked primarily with attacking players by planning strategic training sessions and tactical initiatives to increase match performance and individual player development. He worked with professionals including Carli Lloyd, Savannah McCakill, Katie Johnson, Janine Beckie, Kailen Sheridan, and Thaisa Moreno.
Prior to joining Sky Blue, he spent two seasons as head women's soccer coach at Division I Mount St. Mary's University from 2016-17, and was an assistant coach at Division I Central Michigan University for three seasons from 2013-15.
With The Mount, Nemzer implemented a student-athlete led culture resulting in unprecedented success on the field and in the classroom. In 2017, his squad got off to the best start in school history and tied the program record for goals in a season. While working with goalkeepers at CMU, Nemzer guided Grace Labrecque to an eight shutout season in 2013, the fifth most in program history, while she earned Second Team All-MAC honors.
He has coached collegiately at the Division II and NAIA level as well, spending time on the staff at University of Alabama Huntsville, Ottawa University and Fort Hays State University.
During his playing days, Nemzer was a keeper for Division III Penn State Abington while earning a bachelor's of science degree in Business Administration. During his career, the Lions made consecutive conference tournament semifinal appearances (2007-2008). He also played in the outfield on the Penn State Abington baseball team.
Joe and his wife Meghan will coach alongside each other for the first time in the collegiate ranks when they take the field together in 2022 at Maryland. The couple welcomed their daughter, Bethany, in September 2020.