Saint Mary's College men's soccer team reloads roster with 15 additions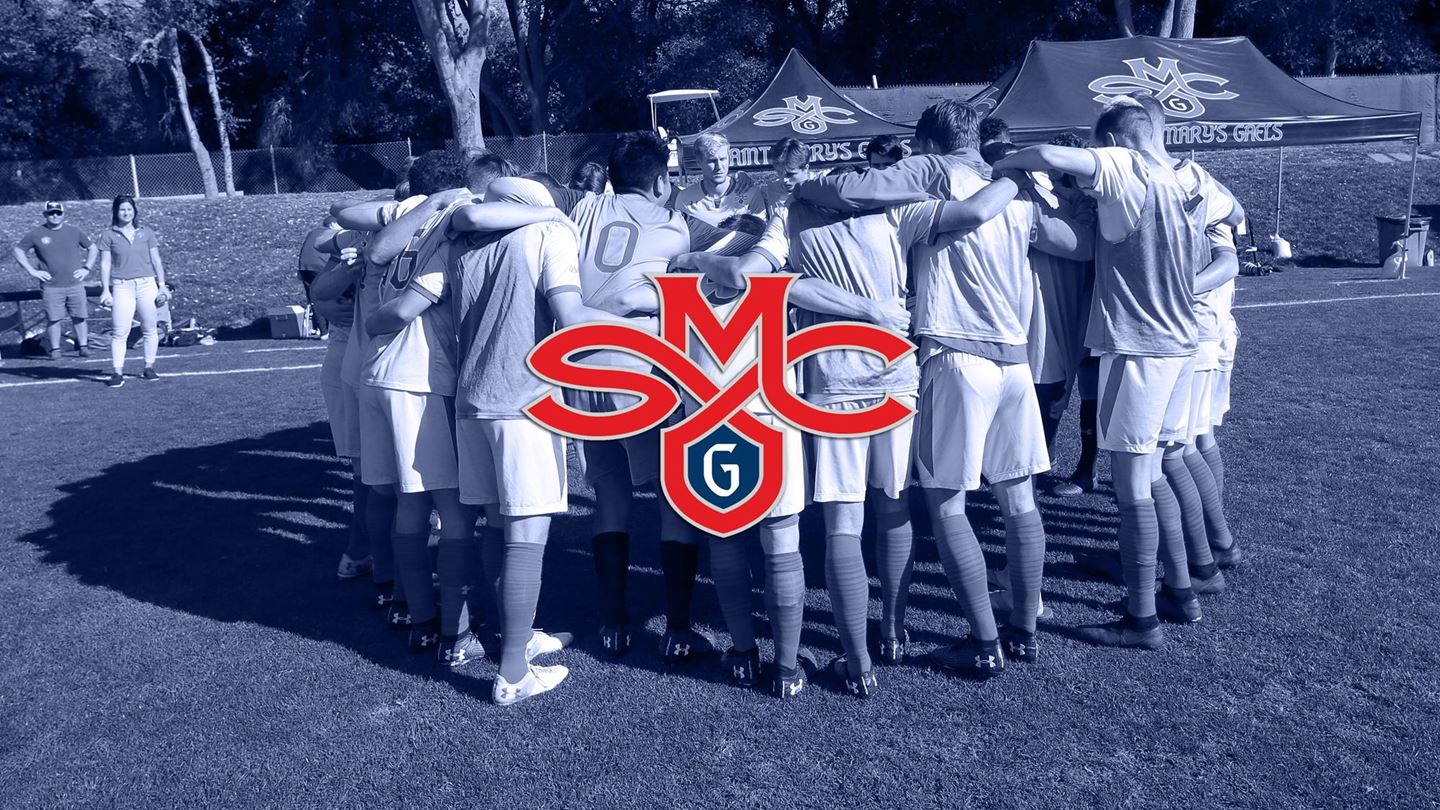 MORAGA, Calif. — Saint Mary's College men's soccer head coach Adam Cooper has completely reloaded his roster this summer as he invites 15 new student-athletes to join his team this fall, 14 of whom are freshmen.
"This is an exciting group of young men that encompass every characteristic of a Saint Mary's College men's soccer player," said Cooper. "We have great balance in this class from a positional standpoint and each of them bring a unique skill set to our program. I'm looking forward to this class joining our returning group of players, competing in training, competing for championships, and excelling in the classroom."
The Gaels will have big shoes to fill as eight of the team's regular starters from 2019 have departed including All-Americans Remi Prieur, Anders Engebretsen, and Jake Rudel. Saint Mary's had another terrific season in 2019, winning their second consecutive West Coast Conference title and becoming the first team to do so with a flawless 7-0 record.
Over the past two years, the Gaels have accumulated a record of 34-2-2 and will look to keep that momentum rolling into 2020. Saint Mary's will need to rely on their youth this season as 18 of the 29 men on the roster are underclassmen.
Get to the know the newest group of Gaels below…
Cole Barrett
Forward/Defender | 5'9 | Jesuit HS | Sacramento, Calif.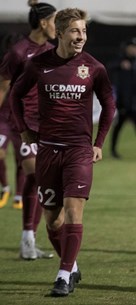 Barrett competed in both varsity soccer and track and field while at Jesuit High School. On the pitch, he appeared in 40 games for the varsity club scoring 25 goals and tallying 16 assists in that span. Barrett led his team to win their section in the playoffs and become state finalists as well. Barrett played for two club teams in Sacramento and mostly recently for Sacramento Republic Academy where he scored eight goals and had four assists last season. He also served as team captain for more than four years at his previous club, Sacramento United. The Sacramento native will study business administration and would like to pursue a career in soccer as well as finance and investment after graduation. Barrett will become the third member of his immediate family to play Division I soccer as both his brother and sister have played at the highest collegiate level
Jackson Buck
Goalkeeper | 6'2 | Bellevue HS | Bellevue, Wash.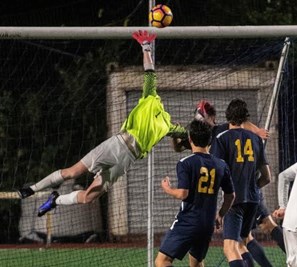 Buck was a four-year starter at Bellevue and captain of his team as both a junior and senior. While his final season was cut short due to COVID-19, Buck had an excellent junior campaign in 2019 where he recorded 10 shutouts, a 0.68 goals-against average, and helped Bellevue reach the WAIA 3A State Tournament for the first time since 1981. Buck garnered plenty of awards his junior year including 3A KingCo Goalkeeper of the Year, TopDrawerSoccer All-State and All-Region First Team, All-State All American, and High School Soccer All-KingCo First Team. He was also named to the All-KingCo Second Team as a sophomore and voted Rookie of the Year on his team as a freshman. Buck has also played for Eastside FC in Issaquah since 2009 and was his team's captain in 2019. His major is undecided at the moment.
Cade Cowan
Midfielder | 5'9 | ThunderRidge HS | Littleton, Colo.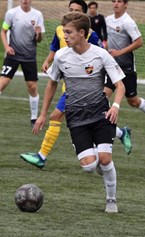 Cowan is an outside midfielder who has played for Real Colorado for the past four years. In the 2017-18 season, he totaled 16 goals and would go on to score 11 the next year. Cowan also helped his club team reach the DA Quarterfinals during the 2018-19 season. The Coloradan cited Saint Mary's recent success and the beautiful campus as two of the major factors for his commitment. He will begin studying finance this fall.
Christian Engmann
Defender | King's HS | Shoreline, Wash.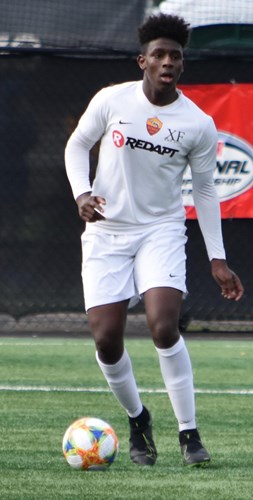 Another product out of Washington State will suit up for the Gaels this fall in Engmann who was a standout at King's High School in Shoreline, a town just up the coast from Seattle. As a junior, he was voted MVP of his league unanimously in addition to First Team All-State and All-Area nods. That season, Engmann scored 16 goals while also helping his team record 12 clean sheets. The center back was also named First Team All-Conference as a freshman and sophomore. Engmann will pursue a degree in communications and after graduating would like to play professionally and become a sports broadcaster.
Tyler Hardin
Forward/Midfielder | 5'9 | Tahoma HS | Maple Valley, Wash.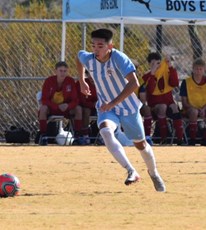 Hardin also hails from Washington and played on his high school's varsity squad all four years. His junior year was one to remember as he led Tahoma to win both their division and district championship. Hardin was named an All-State All-American, First Team All-League, and Team MVP that season and was chosen as team captain for the 2020 season. Hardin also played for Pacific Northwest SC, helping his team win the Surf Cup in 2017 and ECNL Northwest Championship in 2019-20.
When asked why he chose Saint Mary's, Hardin stated, "I felt at home as soon as I stepped on campus for the first time. I felt like Saint Mary's was the best school for me to grow as a person and soccer player." He will study business while at Saint Mary's.
Mubarak Haruna
Forward | 6'0 | Merritt College | Auchi, Nigeria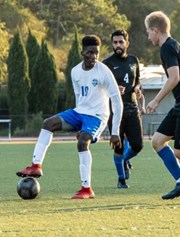 Haruna is the Gaels' only transfer this fall and will come from nearby Merritt College in Oakland. In 20 games with Merritt, Haruna scored 12 times and added five assists while helping his team win the Bay Valley Conference in 2018. After being named Second Team All-Conference as a freshman, he was named to the First Team in his sophomore season. Prior to Merritt, Haruna attended Whitesands School in his native Nigeria. There he competed in soccer and track and field and was named MVP of his team in five straight seasons. In two seasons with the varsity team, he scored 22 goals and recorded nine assists across 38 matches.
"I chose Saint Mary's because it gives me the incredible opportunity to play soccer at the highest level while receiving a world-class education," said Haruna. "SMC, unlike any other school in the world, provides a basis in many things. I see this university more than a citadel of higher learning but an institution where students can grow in all aspects of life, becoming individuals who want to make a real impact in their communities and enrich the lives of people in those communities and the world at large."
Haruna will study mathematics with a concentration in computer science. After graduating, he aspires to play professional soccer and further his studies with a goal of starting an IT business to serve underprivileged areas of Nigeria and Africa in general.
Andre Hoglin
Defender | 6'2 | ASU Preparatory Academy | Park City, Utah
Hoglin was a two-sport athlete at his high school in Casa Grande, Ariz. as he played soccer and ran cross country. The center back also played two years of club soccer for Barca Academy and was team captain of his club… "I chose Saint Mary's for the combination of strong academics and a successful soccer program," said Hoglin. The Utah native plans to study pre-med while in Moraga. A fun fact about Hoglin – he is a triplet.
Brophy Howard
Midfielder | 5'10 | Bishop Gorman HS | Las Vegas, Nev.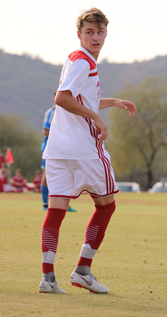 Howard was a tri-sport athlete in high school – soccer, baseball, and interestingly, bowling. On the pitch, he helped Bishop Gorman claim two regional championships as well as the state championship during his senior season. In his final year, the midfielder scored 15 goals and earned 16 assists en route to All-Southern Nevada Team and All-Desert Region Team honors. Howard played club soccer for Las Vegas Sports Academy and helped his club win the state championship in 2017 and finish runner-up in 2019.
Off the field, Howard received several scholar athlete awards and noted Saint Mary's strong academics as one of the reasons he chose to come to Moraga. He will be studying biology in the fall and is interested in a career combating global warming after graduation.
Kash Oladapo
Goalkeeper | 6'1 | Oregon Connections Academy | Happy Valley, Oregon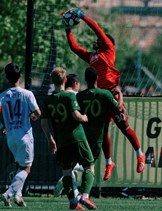 Oladapo has spent the past five seasons playing for the Portland Timbers Academy. He's appeared in 70 games at the U17 and U19 level and posted 15 clean sheets in those matches. As part of the U15 National Team, he helped the United States win the Gradisca Torneo delle Nazioni, a massive international tournament featuring 28 national teams in Italy. Oladapo would like to play professional soccer down the line but for now he will study marketing as a student-athlete.
"I chose Saint Mary's because it felt like the perfect fit," said Oladapo. "A smaller, nature-filled campus in the wonderful state of California with a fantastic soccer program that had a staff that seemed to understand me and my goals. It was a no-brainer!"
Andrew Rotter
Forward | 5'8 | Auburn Mountainview HS | Auburn, Wash.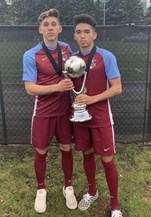 Rotter is the fourth recruit from Washington that will join the Gaels this fall. The tri-sport athlete also competed in cross country and basketball while at Auburn Mountainview and was the captain of his soccer team for his final two seasons. Rotter scored 25 goals and had 12 assists during his high school career with his best full season coming as a junior. He was named NPSL 4A First Team All-League and MVP of his team that year.
In addition to his high school team, Rotter also suited up for Pacific Northwest SC alongside Tyler Hardin. He will study business at Saint Mary's and has aspirations to play professionally post graduation.
Timothy Stephens
Forward | 5'10 | Palo Verde HS | Las Vegas, Nev.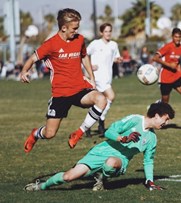 Just like Brophy Howard, Stephens is a native of Las Vegas and played at the same club team as his new Gael teammate, Las Vegas Sports Academy. At his high school, Stephens was a four-year starter and played various offensive positions. Across 53 games in his career, he racked up 36 goals and 13 assists for a total of 85 points. For his efforts, Stephens picked up All-Division, All-Region, and All-State recognition.
With his club team, Stephens scored over 120 goals across five seasons and helped them win multiple state, regional, and league championships. Stephens is currently undecided for his major but has goals of moving back to Las Vegas and starting a business after graduating.
Louis Sterobo
Defender | 6'1 | Tietgen Business College | Odense, Denmark
Sterobo hails from Denmark and played for the club Næsby Boldklub as a center back. Last year, Sterobo captained his team to win the Danish Cup in his region and in 2018 helped his high school win a national championship against other business schools. Sterobo plans to study business administration while in Moraga and would like to work in the business world after graduation.
Ethan Szuchan
Defender | 5'10 | Redondo Union HS | Redondo Beach, Calif.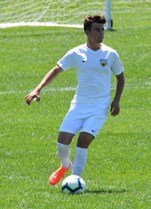 Szuchan will travel up the coast from his home in Los Angeles County to join the Gaels' backline this fall. At Redondo Union, Szuchan was named MVP of his team twice in addition to helping lead them to the quarterfinals of CIF one year. He also played for Beach FC in Long Beach and was team captain of his club from 2017-20. The outside back will study global business administration as an undergraduate with aspirations of playing professional soccer or earning his master's degree in business after graduating.
"Saint Mary's sparked the most interest in me with a beautiful campus and location, unmatched soccer program, and a top quality business school," explained Szuchan on why he picked SMC.
Arzan Todywalla
Forward | 5'8 | Saint Kentigern College | Auckland, New Zealand
Todywalla is an attacking player who will make the long journey from his native New Zealand to Moraga this fall. He becomes the third Kiwi on the roster alongside junior Sebastian Schacht and sophomore Boyd Curry, who is also from Auckland. Todywalla scored 15 goals in 2019 for Saint Kentigern to earn the Golden Boot for the College Premier League and helped his team finish runner-up at the Knockout Cup in the same year. As a 15-year old, he led his team to win the Knockout Cup title in 2017.
The forward will study finance as an undergraduate and would like to be involved with an MLS team once he departs from Saint Mary's.
Joe Vokins
Defender | 6'0 | Father John Redmond Secondary School | Toronto, Ontario, Canada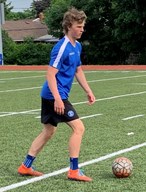 Vokins is a Canadian who played for the club team Mississauga in Ontario for the past eight seasons. The defender averaged five goals and 15 assists per year with his club. Vokins said he chose Saint Mary's because of "the great coaching staff and because I know I will be coming into a program that wants to win and become a top program in the country."
The Toronto native will study kinesiology at SMC and hopes to play soccer and pursue a career in sports medicine after graduating.