Cal Poly men's soccer team announces 9 roster additions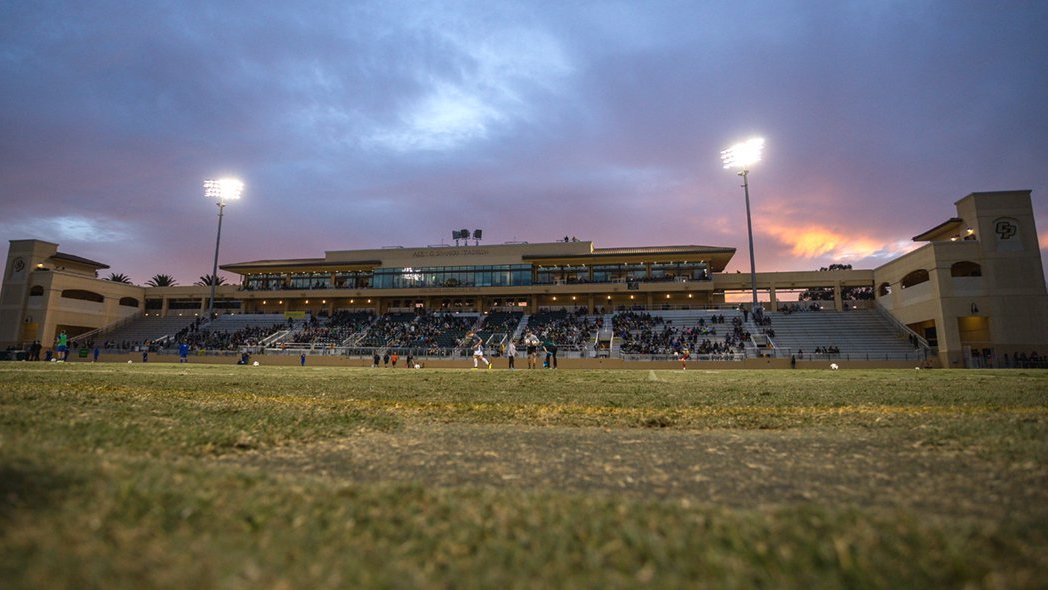 SAN LUIS OBISPO – Canvasing all areas of the field, the Cal Poly men's soccer program recently announced nine additions – six transfers and three National Letter of Intent signees – set to join the squad this fall.
Joining Cal Poly's 2020 fall training camp as incoming transfers are senior midfielder Neil Boyal (Olympia, Wash. / Louisville), junior forward Nick Giacalone (San Diego, Calif. / Loyola Marymount), junior midfielder Seth Murphy (Poway, Calif. / Palomar College), sophomore forward James Burkholder (Woodinville, Wash. / Seattle) and redshirt freshman forward Drew Patterson (Cranford, N.J. / Marist College). Forward Jalen Atkinson (Oak Park, Calif. / Yavapai College) will join the Mustang program in January 2021.
Having signed National Letters of Intent as incoming freshman, forward Carson Klein (Corona del Mar, Calif. / LA Galaxy Academy), defender Jerett Tachovsky (Templeton, Calif. / Santa Barbara Soccer Club) and goalkeeper Elias Marshall (Bountiful, Utah / Barça Residential Academy) are also set to arrive for Cal Poly's August training camp.
Neil Boyal (Midfielder)
Boyal, who began his career at Drexel (2017-19) before transferring to Louisville (2019-20), made eight appearances last fall for a Cardinals program that reached the third round of the NCAA Tournament. He scored in Louisville's season-opening, 2-2 draw versus Cleveland State. At Drexel, Boyal made 11 appearances with eight starts as sophomore in 2018 and chalked up two assists. He was named to the 2017 Colonial Athletic Association All-Rookie Team after starting in 15 of 16 appearances.
A member of the Seattle Sounders Academy at club level, Boyal will redshirt the upcoming season.
Nick Giacalone (Forward)
As a sophomore last fall for a Loyola Marymount squad that finished 11-6-3 and qualified for the NCAA Tournament, Giacalone made seven appearances. Giacalone, who redshirted during the 2018 season, made four appearances for the Lions as a freshman in 2017.
Intending to major in economics, Giacalone has two years of eligibility remaining beginning with the 2020 season.
James Burkholder (Forward)
Burkholder made nine appearances as a freshman last fall for a Seattle program that captured the 2019 Western Athletic Conference title, reached second round of NCAA Tournament and finished with a 15-3-5 mark. He earned his first career assist in Seattle's 5-0 victory against Houston Baptist (Oct. 4, 2019) and played 13 minutes in Seattle's 2-1 win at Cal Poly last fall.
Majoring in business administration, Burkholder has three years of eligibility remaining beginning with the 2020 season.
Seth Murphy (Forward)
Murphy started 20 of two-year Palomar College's 21 matches last fall and finished third in the lineup with three goals. As a freshman in 2018, Murphy started 12 of 16 matches and ranked second in Palomar's lineup with three assists while scoring once.
A 2018 graduate of Palomar HS, Murphy intends to major in kinesiology.
Drew Patterson (Forward)
A 2019 graduate of Cranford HS (Cranford, N.J.), Patterson redshirted at Marist last fall during his first collegiate year. A two-year letterwinner at Cranford HS, Patterson was name to the All-New Jersey and All-Union County Interscholastic Athletic Conference teams as a senior after scoring 13 goals and adding seven assists. At club level, Patterson competed for STA and assisted the program to four successive New Jersey State Cup finals.
Jalen Atkinson (Forward)
In 35 combined appearances at two-year Yavapai College (Prescott, Ariz.) during the last two seasons, Atkinson scored three times while adding three assists.
A four-year letterwinner at Agoura HS (Agoura Hills, Calif.), Atkinson scored 15 goals and added 22 assists in 60 appearances and 42 starts. He was named to the All-Marmonte League first team as a junior in 2016 and as Marmonte League Most Valuable Player as a senior in 2017.
Carson Klein (Forward)
Klein arrives at Cal Poly after helping LA Galaxy Academy (2016-19) to the United States Soccer Development Academy playoffs in three of four terms. Academically, Klein graduated from Connections Academy and intends to major in business administration.
Elias Marshall (Goalkeeper)
Competing at club level for Barça Residential Academy (Casa Grande, Ariz.), Marshall helped his squads to a combined 42-9-3 mark and Arizona Premier League titles during the 2016-17 and 2017-18 terms. Marshall intends to major in journalism.
Jerett Tachovsky (Defender)
A three-year letterwinner at nearby Templeton HS, Tachovsky scored 12 goals and contributed 10 assists during his career. He also competed for Santa Barbara Soccer Club, helping the program to a State Cup title and a top-10 finish at the prestigious Gothia Cup in Sweden.
Intending to major in recreation, parks and tourism administration, Tachovsky trained at youth level with San Jose Earthquakes during his junior year.