Rush Soccer brand expands in wake of Global Premier Soccer bankruptcy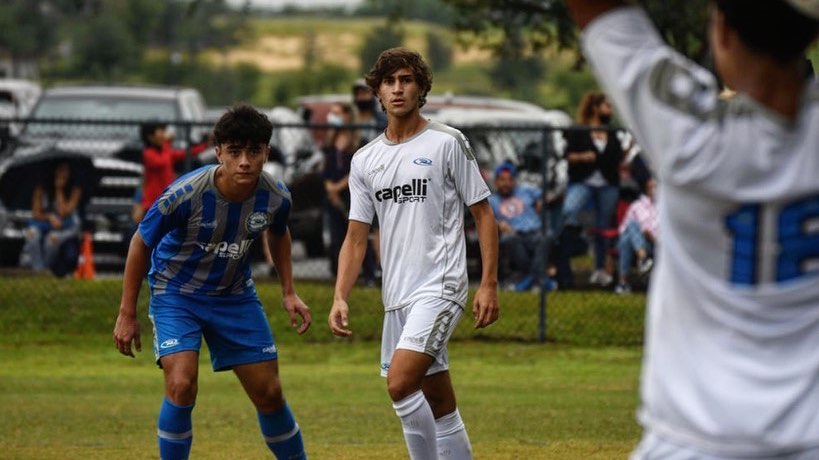 By Adam Schwager
SoccerWire Staff Writer
The year 2020 was a hectic one for youth soccer. With the termination of the U.S. Soccer Development Academy leading to the launch of MLS NEXT and the Girls Academy, and the expansion of the ECNL, there was a significant amount of change before accounting for a pandemic that forced all youth sports to a screeching halt.
However, in the midst of so much change and turmoil, Rush Soccer, one of the world's most recognizable names in youth sports, not only found themselves adapting, but also expanding.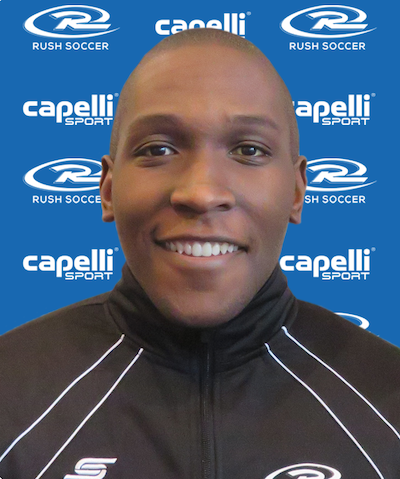 "For us it was very difficult at the beginning [of the pandemic], of course, [because] all of our clubs were shutting down and they were doing the struggle that every club in the country was; talking about refunds and how they were going to justify keeping their members money because they wanted to pay their staff despite their players not playing," Rush Soccer Director of Operations Justin Miller said. "Luckily we have a separate headquarters staff, and we got together and really started to focus on digital content and our coaching ed[ucation] department did a really good job putting together some training at home exercises, training plans and ideas to really do and keep our players busy inside."
While trying to help keep their own members busy, they were also focused on expanding their reach. The organization added Bluffton Rush, their first club in South Carolina, but perhaps their most significant expansion was in the Northeast Region, where they previously had little to no presence north of Connecticut.
In June, Global Premier Soccer (GPS), a former youth soccer powerhouse with plenty of reach in the far Northeast, filed for Chapter 7 bankruptcy, leaving coaches, staff and players from their 21 branches in limbo, searching for a new team in the middle of a pandemic. Rush used this opportunity to create new clubs in the upstate region of New York and in Massachusetts.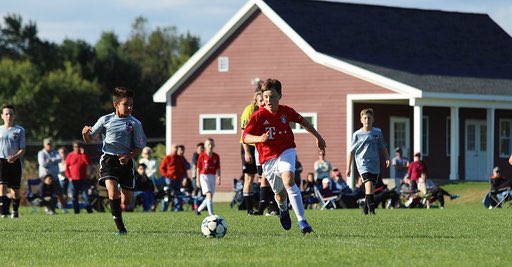 Rush acquired their Massachusetts brand who was formerly playing under the GPS name, however, the club was never an official GPS club and had already disaffiliated at the time they joined the organization.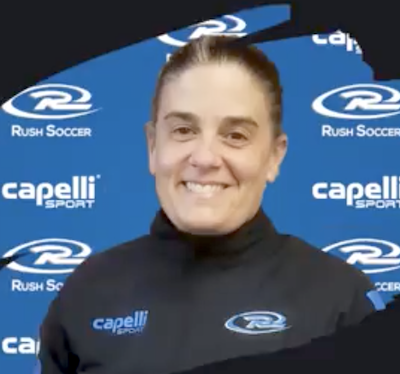 "The Massachusetts branch of the North Shore broke off from GPS—they were only using the GPS name as an affiliate to play in a league—so they were already broken off with GPS when approached for us to purchase them," Northeast Rush President Danielle Athanasiadis said. "They were not a GPS team to purchase because they were already detached from GPS when they were purchased."
In New York, Rush created their own clubs in the vacuum left behind by GPS, but as with the expansion in Massachusetts, there was no coordination between the now-defunct GPS brand and Rush Soccer. Instead, Rush saw that the former GPS employees in upstate New York were in need of a new job, hiring a large number of GPS's former staff from the Albany, Syracuse, Rochester and Buffalo regions to run their new clubs.
One of the former staff members brought into Rush was former GPS NY General Manager, and current CEO of Northeast Rush, Craig Thomas.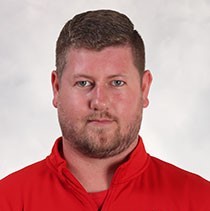 "I sat down with [Rush] to discuss what their grander plans were for the Northeast region; and obviously New York and upstate New York, they wanted to expand [in] that area," Thomas said. "And me and a number of my staff I had for a long period of time were interested in being a part of it. After that, I made the decision that I wanted to be a part of it and it made a lot of sense to me. Obviously coming from a relatively big organization in GPS, Rush was a bigger organization that offered a little bit more, so it was a natural step."
Despite hiring known quantities in the upstate New York region in terms of coaching and support staff, the Rush New York clubs were still in their infancy, and Rush still had to pitch their new clubs to the community. However, with help from Thomas and the previous staff, the transition went as smooth as one could hope for.
"The deciding factor in most families decision in when they play for a club—you like to believe it's because of the league they're in or the standard in coaching, but a lot of it comes down to who's coaching their son or daughter," Thomas said. "We have really good coaches and really good staff, ones that, when families saw that they were still going to be a part of it, made that transition a lot smoother than what it could have been."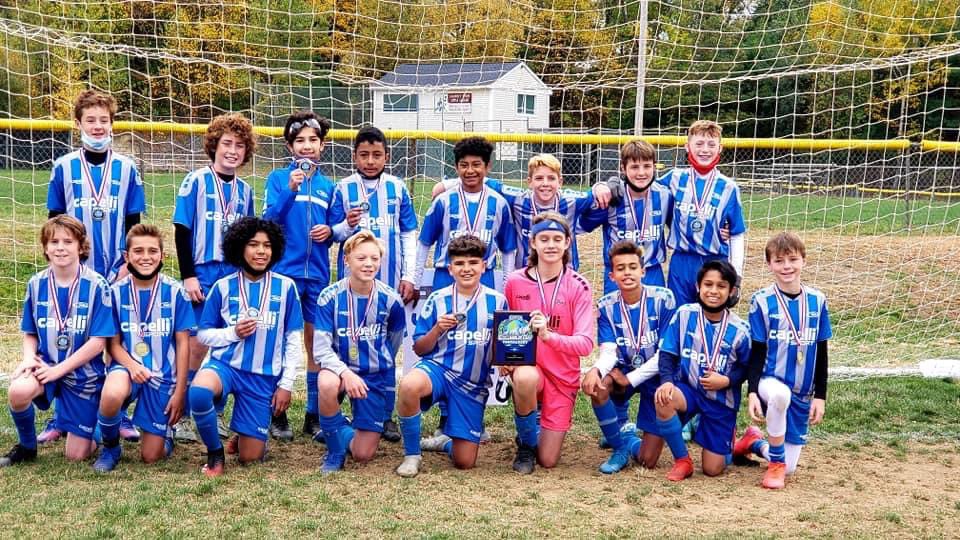 Along with the primary benefit of players being able to remain with their favorite coaches, Rush offers additional benefits that helped make Thomas' pitch easier. For example, Thomas noted that Rush's CAP (College Advisory Program) is "a massive, massive positive for any player in Rush," and that Rush's staff being open to talk and answer any questions made him feel at ease. But, probably most importantly, Rush's unique player pathway can be a huge selling point for perspective Rush players.
The Rush platform works similarly to US Youth Soccer's Olympic Development Program (ODP) giving players countless opportunities to rise and prove themselves amongst the best players in their age group. Rush players start with the clubs they represent, and from there they have chances to rise through the ranks of being a part of the Regional Select clubs, and from there being a part of the Rush National Select program.
Each of these ranks come with their own unique competitions from players of a similar skill level, helping provide adequate competition for those players who are underchallenged against most local competitors.
"Players want to play with like leveled players—especially the stronger players. They want to compete at the highest level with players that can push them to be better," Miller said regarding his select program.
The player pathway doesn't just help Rush succeed with player acquisition, but also player retention. When Gregg Berhalter announced the 22-man U.S. Men's National Team training camp roster ahead of their December matchup with El Salvador, two notable Rush alumni appeared alongside established names like Bill Hamid and Paul Arriola.
Midfielder Cole Bassett spent almost the entirety of his youth career playing for Colorado Rush, before joining the Colorado Rapids youth team for the 2017-18 season and signing a homegrown MLS contract with the first team shortly thereafter.
Center back Mark McKenzie started his competitive career with Delaware Rush before joining the Philadelphia Union Academy, and in addition to his national team nod, he was recently picked up by Belgian side KRC Genk with a transfer deal reported to be "in the region of $6 million plus performance-based add-ons." Bassett has also been rumored to have transfer interest from multiple European clubs.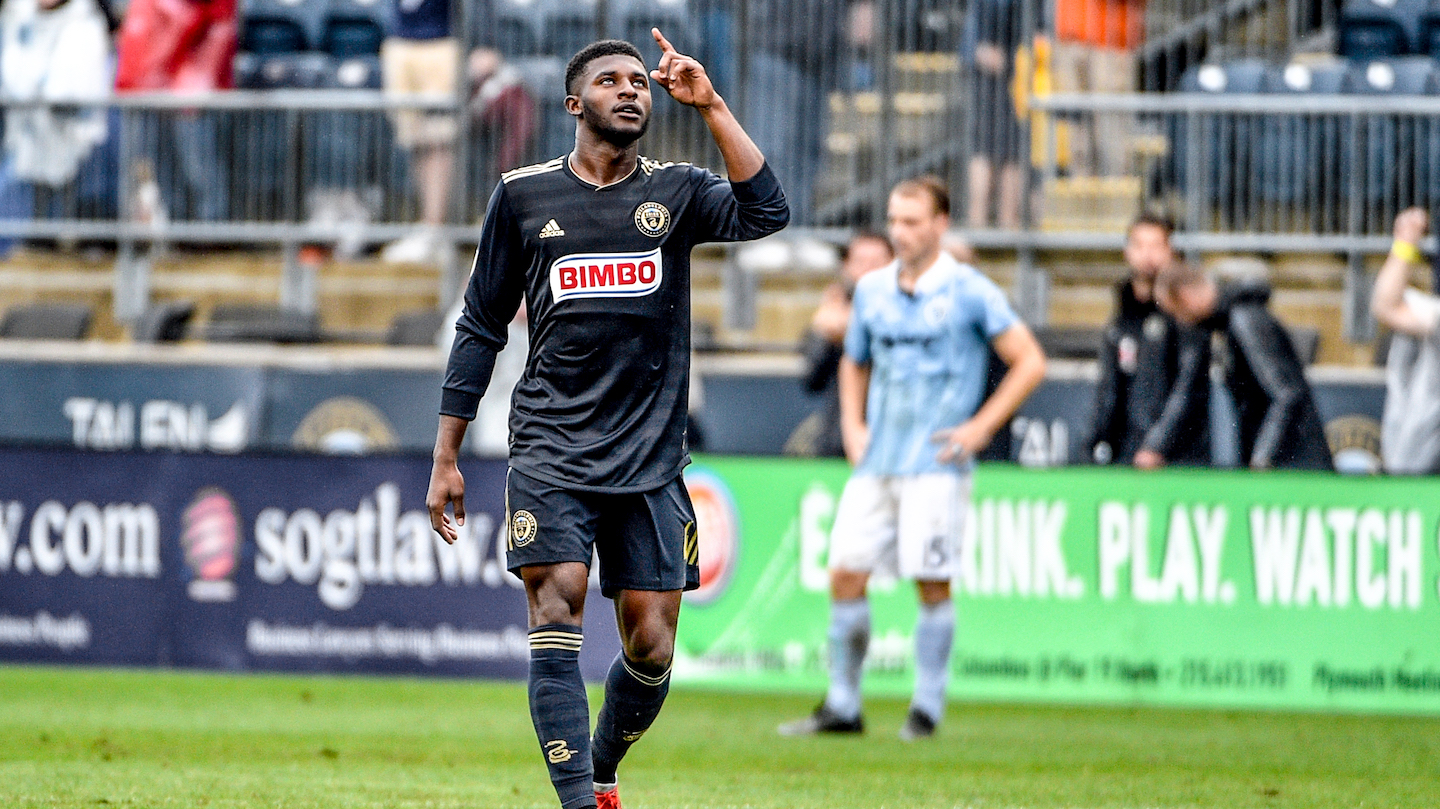 Despite the successes, Rush still finds it difficult to compete with the top-tier programs being offered by the MLS. As you may have noticed, despite the aforementioned players spending significant portions of their youth careers playing with Rush, both ended up playing for an MLS Academy team before eventually entering the professional landscape.
"We might give them as much of a scholarship as we possibly can," Miller said, "but MLS Next is free, you get to sit in a stadium, might talk to David Beckham — which one of our players did — and say 'we'd love you to play for our youth program,' and these are all things that are hard to deal with."
One of the reasons Rush is so eager to expand into areas of the country they lack presence in is to get more top-tier talent into their select program, helping both expand their player pools and providing a higher level of competition to help retain their top players.
"[For example,] a kid in Tennessee who might not have a MLS Next program right next to him, he'll feel way more inclined to stay with his Rush club because he wants to be a part of this program," Miller said. "This Rush program is helping allow that more often, but at the end of the day, it's difficult."
Expanding the select program into newer parts of the country is a win-win for everyone involved in Rush, and the top players in the areas they expand to. Not only do these new players in upstate New York and Massachusetts have a new, exciting player pathway that they can be a part of, but Rush gets to add more top talent to their system.
"[The expansion has] been really beneficial right now because there's quality [incoming] players on both the male and female sides and we're just excited to get them involved and put them in our pathway and see how they succeed," Thomas said.
At the end of the day, competing for top-tier talent—the talent like Bassett and McKenzie who will end up in the professional scene—is still incredibly difficult in the modern landscape for any club not affiliated with a MLS club, but through an expansive network of players across the country, a unique player pathway, and constant expansion, Rush Soccer is doing to the best they can to keep up in the 2020s.