Radford University men's soccer schedule announced for upcoming season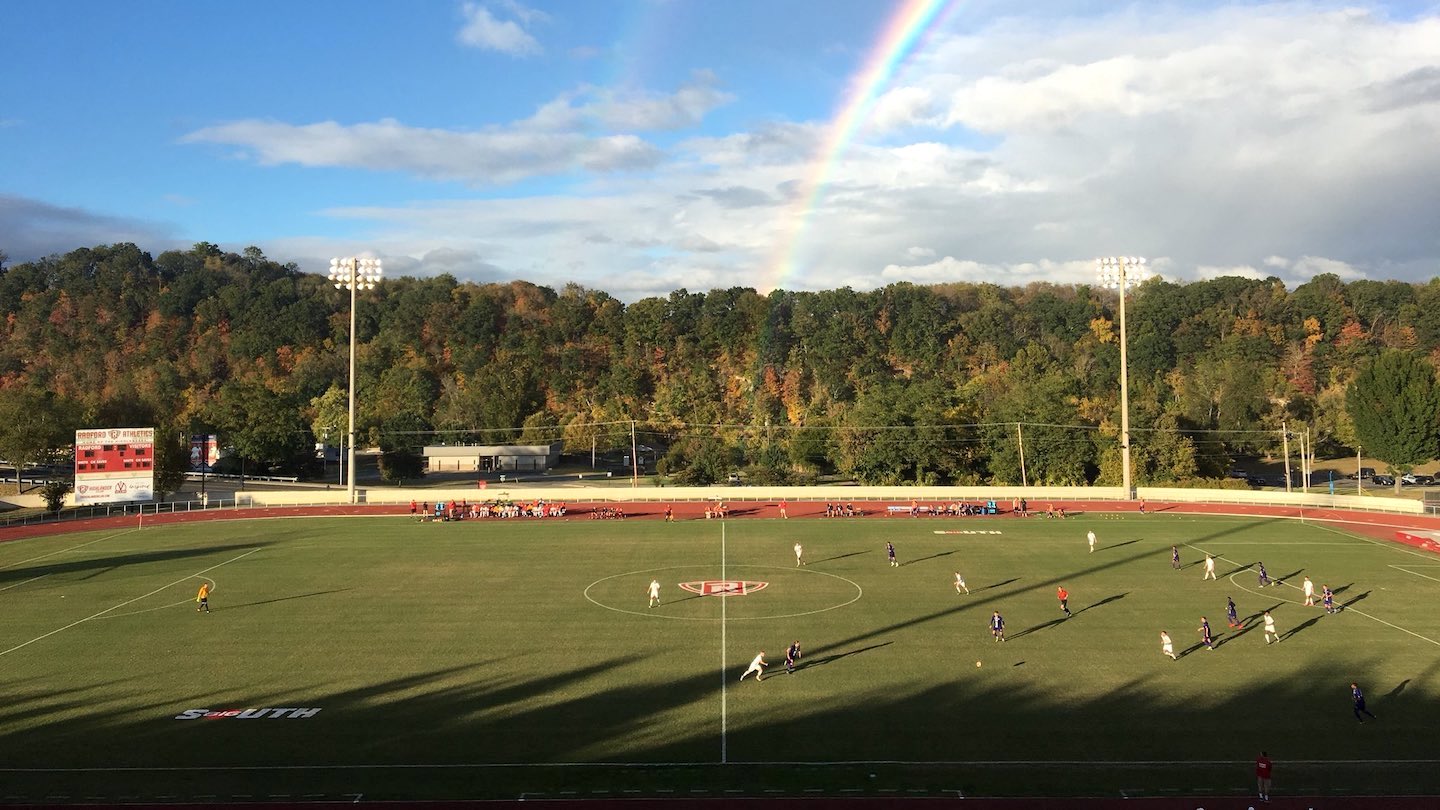 RADFORD, Va. – The Radford University men's soccer program and interim head coach Chris Barrett have announced the completion of the Highlanders' 2020-21 schedule.
The schedule includes the addition of two non-conference matches and the finalized date for a floating midweek match. In addition, all game times for the 2020-21 season have been announced.
The Highlanders have added non-conference dates against Liberty and VMI, to go along with the eight-match conference schedule previously announced by the Big South Conference.
Radford will open the season in Lynchburg on February 17 against former Big South foe Liberty before beginning Big South play with a pair of road matches, against USC Upstate (Feb. 21) and Gardner-Webb (Feb. 28).
The first home match of the season will take place on March 3 against former Big South foe VMI. Radford remains inside the friendly confines of Cupp Stadium for its next two matches after that, a pair of Big South ties against UNC Asheville (Mar. 11) and Winthrop (Mar. 14).
A trip to High Point on March 21 is followed by back-to-back home matches for the Red and White against Presbyterian (Mar. 28) and Campbell (Apr. 3). The Highlanders close the regular season at Longwood on April 8.
The top four teams in the conference will qualify for the Big South Championship, with the top seed earning the right to host the conference tournament. The semifinals are scheduled for April 14, with the two winners competing in the final on April 17 for the conference's automatic bid to the NCAA Tournament.
RADFORD MEN'S SOCCER 2020-21 SCHEDULE
Feb. 17 – at Liberty, 7 p.m.
Feb. 21 – at USC Upstate, 3:30 p.m.
Feb. 28 – at Gardner-Webb, 4 p.m.
MARCH 3 – VMI, 7 p.m.
MARCH 11 – UNC ASHEVILLE, 4 p.m.
MARCH 14 – WINTHROP – 2 p.m.
March 21 – at High Point, 7 p.m.
MARCH 28 – PRESBYTERIAN, 4 p.m.
APRIL 3 – CAMPBELL, 1 p.m.
April 8 – at Longwood, 6 p.m.
April 14 – Big South Semifinals (at No. 1 seed)
April 17 – Big South Championship (at No. 1 seed)
Big South Conference games are in italics | Home games are in BOLD CAPS