Players To Watch: Girls Academy 2023-2024 Southeast Conference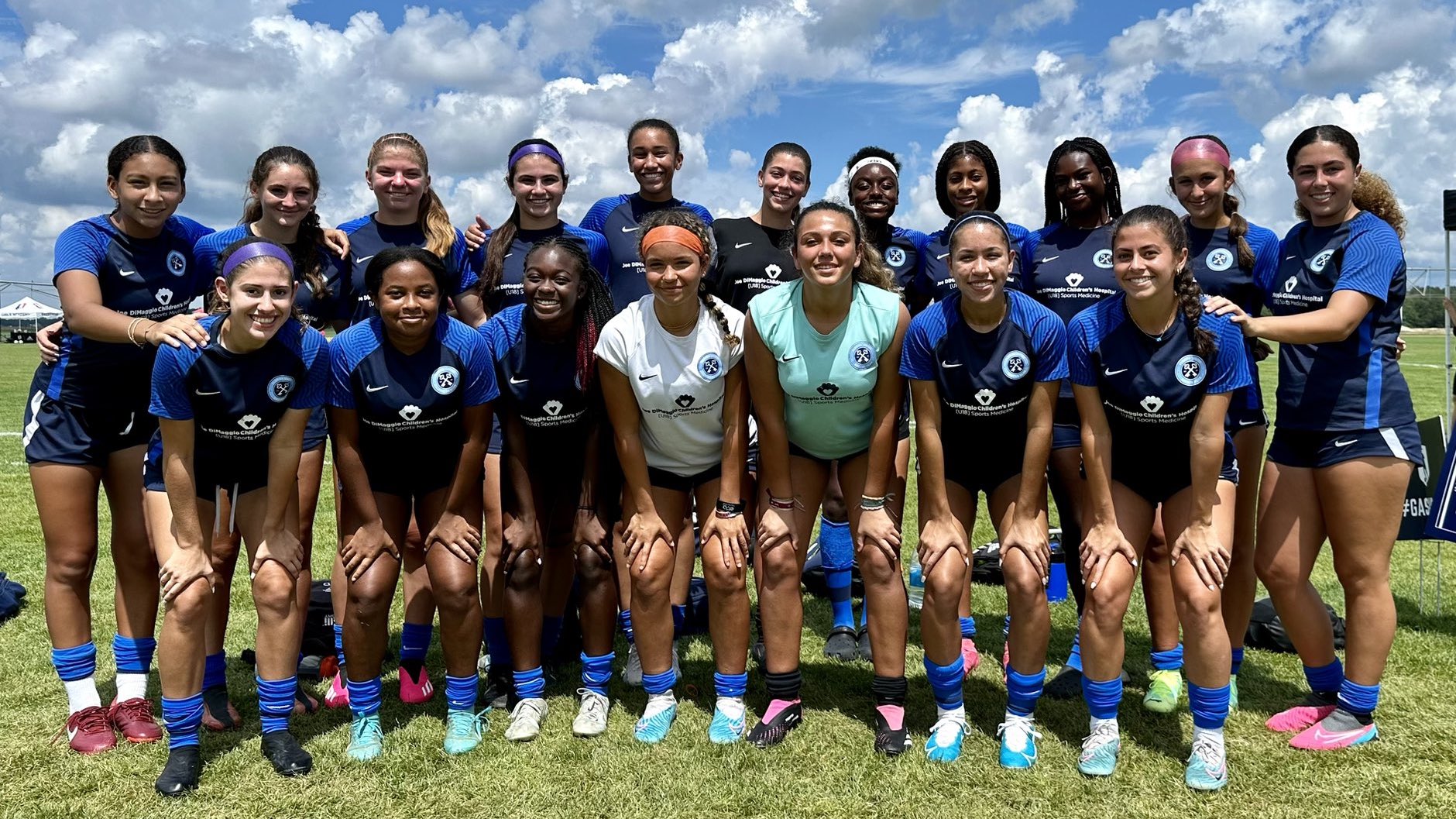 The Girls Academy 2023-2024 season is officially underway, with clubs from across the United States kicking off league play this fall.
To help preview the competition, SoccerWire will be providing Players To Watch from across all 10 Conferences in the U15-U19 age groups. You can check out our running archive on SoccerWire's Girls Academy homepage.
For this edition, we will be focusing on the Southeast Conference, which spans across the states of Florida, Georgia, North Carolina, and South Carolina. The Southeast Conference is one of the top Conferences in the Girls Academy, with Tophat Gold having won two National Championships last season (U13 and U15) and having placed second in the U14 age group.
Players are listed according to their graduation year. To submit additional nominations for Players to Watch, click here.
2025
Slots in at the left wing-back position where she can use her speed and clever first touch to start the counter-attack for IMG. Defensively, she can read attackers body language perfectly disrupting passing sequences and making decisive stops when called upon. IMG had a solid run last season in the GA, making it to the Playoff Group Stage where they won two of three matches to finish second. With Morgan on the flanks, they should be in contention for another spot this season.
Anchored the Florida United backline last season and propelled the group to a spot in the Girls Academy playoffs. When defending the counter-attack, Graham can match most attackers stride for stride while also preparing to make a timely, professional tackle. Her tight, consistent marking has continued this season, helping the Florida United to two early strong results over South Carolina Surf (4-2 win) and Wake FC (0-0 draw).
Isabel Weiner | Midfielder
IMG Academy 07 (FL)
In the GA Playoffs last season, IMG scored an impressive 14 goals in three matches with Weiner stirring the attack in the midfield. Weiner can find her teammates in open space with a variety of speeds and is also unafraid at directly engaging defenders.
———————
Anna Garrow | Forward
Tophat Gold 07 (GA)
One of the leading goalscorers in her age group last season, Garrow was part of a Tophat attacking corps that scored 58 goals last season in regular season play. The 2007 forward can squeeze past defenders and immediately put on the jets, forcing defenders out of position and giving her teammates space to support.
———————
Neely Kerr | Midfielder
Tophat Gold 06 (GA)
Captained Tophat's 06 team to a GA Playoff appearance last season while also earning a call-up to the U.S. U-17 Women's Youth National Team. Kerr is a classic holding midfield that can make the key defensive stop when called upon, while also delivering quality service to her attacking teammates.
———————
Maria Caceres | Midfielder
IMG Academy 2007 (FL)
Captained IMG Academy to an undefeated four-game run during the Champions Cup. Serving as the catalyst of the IMG midfield, Caceres can string together long passing sequences and turn the pressure up on the defense when called upon.
———————
Jaimaris Diaz | Forward
ANPBK Palm Beach Kicks 2007 (FL)
Recently made her debut for the Dominican Republic under-20 National Team in their match against Costa Rica and has regularly featured for their under-17s. Was a consistent goalscoerer for Palm Beach last season.
2024
Considered to be one of the top forwards in the U.S. in her age group, Shimkin has consistently delivered for IMG Academy throughout her club career. Last season, she lifted their 2006s to a spot in the National Playoffs Group Stage. She has verbally committed to playing college soccer next season at Texas
Sarah Houston | Midfielder-Forward
Tophat Gold 06/05 (GA)
Galvanized the Tophat 06 attack last season with her strong runs to goal and clinical finishing abilities. Houston can multiple defenders at a time and either make a timely pass out to a teammate or find enough space to hit a shot on target. With a combined 06/05 group that has extensive playoff experience, Tophat should continue their fine run of form this season.
———————
Kieryn Jeter | Outside Back-Forward
Tophat Gold 06/05 (GA)
An expert marker on defense and a highly clinical attacker, Jeter possesses all of the skills necessary to excel at the highest levels in soccer. A dual sport athlete (she is also one of the top sprinters in the country in the 400 meter), she has limitless speed and uses it to either blow past defenders or track down attackers making a run at goal. But her physical skills aside, what makes her stand apart is her leadership skills. Even in tough matches she keeps a cool head and is constantly providing positive or constructive feedback to her teammates. Jeter has verbally committed to playing college soccer next season at Penn State and has recently been called up to the U-19 USWYNT.
———————
Mateya Dessieux | Goalkeeper
Tophat Gold 06/05 (GA)
Delivered a strong performance in last year's playoffs against Seacoast United where she earned a clean sheet against one of the top attacking sides in the GA (2-0). Dessieux works seamlessly with her teammates in the defense to tightly control the pace of the match. Alongside Jeter, she was recently called up to the U-19 USWYNT roster.