Players That Impressed: Girls Academy Florida Spring Event 2021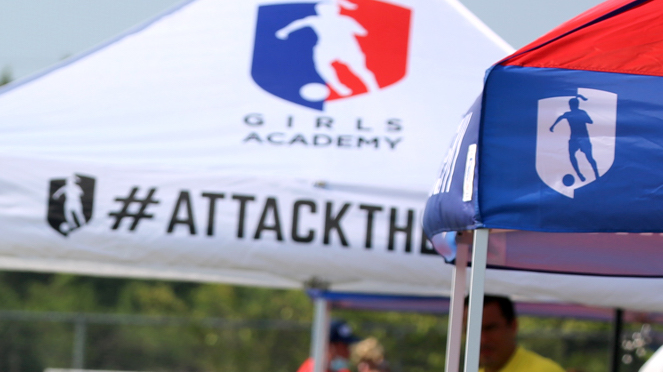 This week, the Girls Academy completed its inaugural GA Florida Spring Event on the campus of IMG Academy in Bradenton, Florida.
Continue reading for a listing of some of the top performances at the GA's 2021 Florida Spring Event. SoccerWire is currently accepting nominations for additional Players That Impressed, which will be added to the list below on a rolling basis. Coaches, parents and athletes are invited to submit nominations for up to two (2) players per team.
[Submit Your 'Players That Impressed']
Kaylin Wheeler | Defender
Clovis Crossfire U-15 (CA)
Limited the left side to zero goals and kicked a laser of a goal from 40 yards out, top left corner to score Crossfire's only goal of the game against Nationals.
———————
Trinitie Maloney | Goalkeeper
Cedar Stars Academy Monmouth U-15 (NJ)
Received praise from opposing coaches during the GA Florida Event, as she didn't allow a single goal while racking up numerous impressive saves.
———————
Addy Hess | Forward
TSJ FC Virginia U-15 (VA)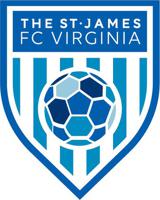 The U.S. Youth National Team roster pool member contributed 3 goals and 1 assist in top flight of the event, proving to be a constant threat.
———————
Erika Schneider | Defender
TSJ FC Virginia U-15 (VA)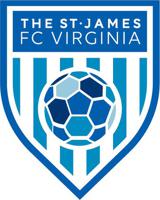 Dominant defender who exceed in controlling possession out of the back. The team leader played every minute of all 3 matches in the top flight of event.
———————
Abigail Gemma | Defender
TSJ FC Virginia U-15 (VA)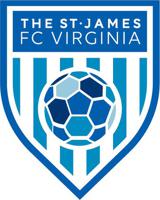 A versatile defender, Gemma not only led a backline that conceded under a goal per game at the GA event, she also got involved in the offense, scoring a game-winning goal.
———————
Madison Hurst | Forward
Beadling SC U-15 (PA)
Had a fantastic weekend, including a goal and 2 assists in group play. She received praise from other coaches, showing her dynamic ability and scoring threat.
———————
Emilee Tonkovich | Defender
Beadling SC U-15 (PA)
Anchored the Beadling back line with strong performances in the final 2 matches of the weekend, allowing just 1 goal. Her communication kept the team organized and was uplifting during the matches.
———————
Gabby Riley | Midfielder
Sporting Delaware U-15 (DE)
The team captain scored a crucial goal in Sporting Delaware's 2-1 win over West Florida Flames before departing due to injury. She played through the wrist injury in the following game, finding the net again during a thrilling 3-3 draw against United Soccer Alliance.
———————
Taylor Allen | Forward
IMG Academy U-15 (FL)
Notched a brace against Cincinnati United Premier (CUP) and turned in a strong performance against TSJ FC Virginia, creating opportunities for her teammates.
———————
Carla Small | Defender
IMG Academy U-15 (FL)
Provided two assists against CUP, one goal against TSJ FC Virginia, and another assist against FC Bay Area. Small did all of this from her left back position.
———————
Hicks Bishop | Goalkeeper
IMG Academy U-15 (FL)
Conceded only 2 goals over 3 games and recorded a clean sheet as IMG Academy swept their highly-ranked opponents.
———————
Inga Julstrom | Midfielder
Salvo SC U-15 (MN)
Showed high level of soccer IQ with her range of passing ability and possession-focused style of play. Helped her team secure an undefeated record and finish at the top of their group.
———————
Margaux Mattek | Forward
SC Wave U-15 (WI)
Mattek put on a show at the GA event, recording a brace in the opening game and following it up by scoring the lone goal in her team's 1-0 victory in the second game. Mattek had a goal or an assist on 4 of her team's 7 goals throughout the event, leading her team to a perfect 3-0-0 record.
———————
Sarah O'Donnell | Midfielder
TSJ FC Virginia U-16 (VA)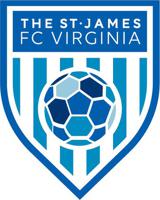 Engine of the midfield, contributing on both sides of the ball. Constantly working, she controlled possession and won balls defensively.
———————
Kylie Marschall | Defender
TSJ FC Virginia U-16 (VA)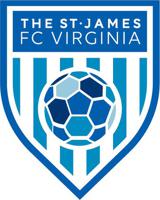 Excellent in starting possession out of the back, good at breaking lines on the dribble and with pass, reading the game well.
———————
Olivia Lee | Defender
New York SC U-16 (NY)
Anchored the back line for New York SC, providing many timely tackles and key defensive moments during their shutout of Michigan Jaguars. The team captain was also instrumental in NYSC's comeback from a 2-0 deficit to earn a 2-2 draw against Salvo SC.
———————
Lena Johnsen | Midfielder
New York SC U-16 (NY)
Controlled possession for NYSC in her center defensive midfield role over the course of all three games, playing every minute of action while leading the team in positive touches. She had the highest passing completion percentage out of all players on the field, providing tremendous value to her side.
———————
Mia Paugh | Defender
Sporting Blue Valley U-16 (KS)
Contributed on both sides of the ball, passing out of the back to set up the offense while also helping her team post two clean sheets during their perfect showing in Florida.
———————
Jordyn Wilson | Forward
Sporting Blue Valley U-16 (KS)
Overpowered her opponents with a relentless effort throughout the event, highlighted by her hat trick and an assist in Sporting's 5-1 win over Oakwood SC.
———————
Baylor Franz | Goalkeeper
Oklahoma Energy FC U-16 (OK)
Garnered her club's GA Player of the Week honors, as she combined with her back line to allow just one total goal over three games.
———————
Julianna De Simone | Forward
Sockers FC U-16 (IL)
Zipped past defenders and netted a pair of game-winning goals for Sockers FC against Metro United and NYSC.
———————
Lauren Richards | Defender
Sockers FC U-16 (IL)
A constant force on the back line, the team captain defender played fantastically on-the-ball, while being a vocal presence without the ball. Her leadership by example helped Sockers go 3-0-0 throughout the Girls Academy IMG Showcase, only conceding two goals.
———————
Sara Weigel | Midfielder
Beadling SC U-16 (PA)
Led Beadling with 3 goals, including 2 game-winners. She connected on a header off a corner kick against Arlington, and scored in the final 5 minutes of a very competitive team win (1-0) against Sporting Delaware.
———————
Skye Bierker | Defender
Beadling SC U-16 (PA)
Bierker helped anchor Beadling's back line, a unit which only surrendered a single goal across their final two games.
———————
Ava Lewis | Forward
Beadling SC U-16 (PA)
With a goal and two assists at the Girls Academy IMG Showcase, Lewis' tenacity helped Beadling secure 2nd in their group with a 2-1-0 record.
———————
Taylor Howard | Goalkeeper
IMG Academy U-16 (FL)
Secured 2 clean sheets – including a remarkable 9-save outing – during IMG's perfect three-game run as her club hosted the GA's national event.
———————
Megan Santa Cruz | Midfielder
LA Surf U-16 (CA)
Scored 5 goals and assisted 4 more at the showcase, using her energy and box-to-box style to dominate games.
———————
Radisson Banks | Midfielder
LA Surf U-16 (CA)
Scored 6 goals with at least one in each game, along with 4 assists using her pace and dynamic movement as her team posted a 3-0-0 record in Florida.
———————
Danielle Jacobson | Goalkeeper
Colorado Rush U-17 (CO)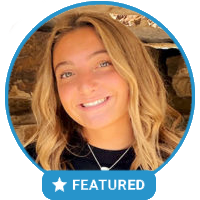 Dani had a great IMG Girls Academy Showcase with 3 shutouts, highlighted by a great push over the top bar late in her last game on April 19 to keep her clean sheet.
———————
Kali Burrell | Forward
FC United U-17 (IL)
Racked up 7 goals and added an assist over 3 games. She opened the event with a hat trick and an assist in the first half against Palo Alto, and then posted braces against SC del Sol and Pateadores.
———————
Delaney Thomas | Midfielder
Tophat U-17 (GA)
Against City SC, Thomas scored the winning goal in the final 4 minutes of the game. She received a pass out of the air, settled it, then made a move around a defender and hit the corners with a blaring shot.
———————
Emma Radoncic | Midfielder
STA Soccer U-17 (NJ)
A member of the 2005 age group, Radoncic played up an age group at the GA Florida Showcase with STA's 2004 squad. She found the net on a long strike from outside the box to help STA beat United Soccer Alliance.
———————
Kaleigh Gunsiorowski | Defender
STA Soccer U-17 (NJ)
Gave her team the 1-0 lead against a very good Midwest United team straight from a corner kick, in which she bended a shot into the far corner of the net.
———————
Alexa DeBarros | Midfielder
STA Soccer U-17 (NJ)
Impressed with her hard work in the midfield and gave her team the lead with a PK against United Soccer Alliance.
———————
Amalia Villarreal | Midfielder
Michigan Jaguars U-17 (MI)
Playing up by two age groups, Villarreal helped power the Michigan Jaguars offense which totaled 8 goals at the event, as they posted an unbeaten 2-0-1 record.
———————
Ella Alati | Defender
Michigan Jaguars U-17 (MI)
Alati played strong defense and got involved in the attack in the Jaguars' game against Salvo. She started and ended a goal sequence by passing the ball off to her teammate who crossed it back to Alati for a volley finish.
———————
Cara Martin | Goalkeeper
Arlington Soccer U-17 (VA)
Turned in a strong performance between the posts – highlighted by a big save on a free kick – as Arlington conceded just one goal while finishing the event undefeated with two wins and a draw.
———————
Emily Rossi | Forward
Sockers FC U-17 (IL)
Scored what proved to be the game-winner and the only goal of the match in Sockers' 1-0 victory against West Coast FC, and went on to record a brace in her next start, two days later.
———————
Hillary Griffin | Forward
RISE SC U-17 (TX)
Made an impact in all three wins for RISE SC at GA Florida, as her team qualified for the playoffs this summer. Her best showing came against PA Classics when she netted both goals in a 2-0 victory.
———————
Alexandra Schoenstadt | Forward
OL Reign Academy U-17 (WA)
Very fast on the ball with a strong ability to create space in the attacking third. Provided the lone goal for Reign from a tough angle in their second game vs. Michigan Jaguars.
———————
Maggie Hayes | Forward / Midfielder
Ukrainian Nationals U-17 (PA)
Led the team with 4 goals over the course of 3 games on the weekend, including the game-winner against Baltimore Celtic Union.
———————
Kyla Frederick | Defender
Ukrainian Nationals U-17 (PA)
Piled up 6 assists on her team's 8 total goals at the event. Provided great service on set pieces while playing every minute of Nationals' 3 games.
———————
Sydney Walters | Defender
IMG Academy U-17 (FL)
Played a big role on the back line throughout the showcase as IMG went unbeaten, shutting down the right side while creating opportunities for the offense.
———————
Ella Carter | Midfielder
TSJ FC Virginia U-17 (VA)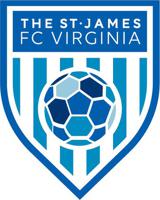 Impressive range of passing with both feet, and excelled as a 1v1 ball winner on defense. Offensively, showed she's a threat from distance when shooting.
———————
Courtney Andersen | Midfielder
TSJ FC Virginia U-17 (VA)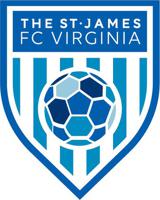 Moved the ball well and showed her abilities as a passer, consistently unlocking opposing teams by spotting and exploiting angles.
———————
McKenna Lehman | Midfielder
Salvo SC U-19 (MN)
The University of St. Thomas (MN) 2022 D-I early commit recorded a brace and game-winning assist in Salvo's 4-2 victory over Eastern Washington Surf.
———————
Michelle Cooper | Forward
IMG Academy U-19 (FL)
The Duke 2021 commit recorded a hat trick in IMG's 4-0 rout of SC del Sol, and she added a brace to help her team secure a point in a wild 4-4 draw against SJEB Rush.