Over 260 high level teams set to kickoff 2023 Penn Fusion Girls Winter Showcase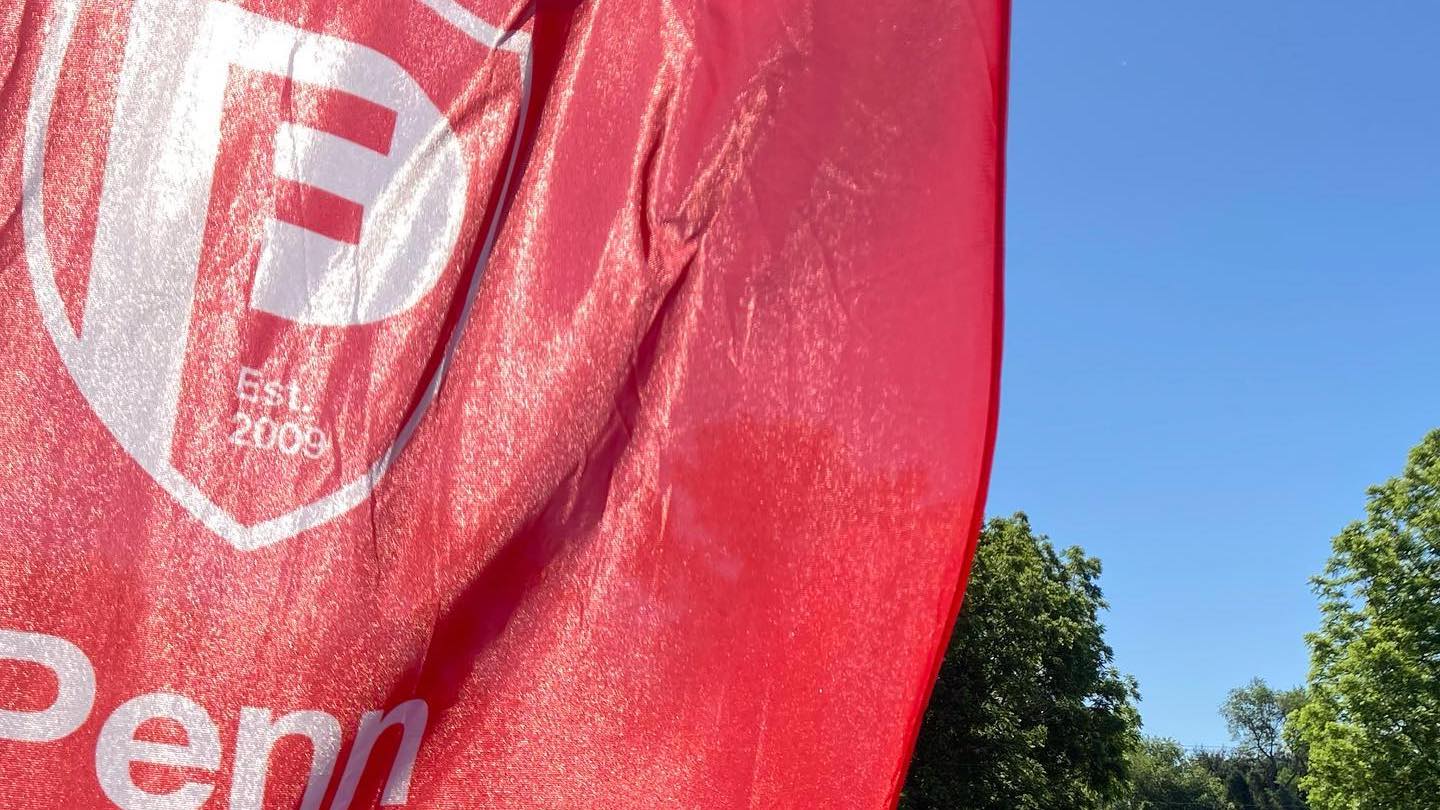 Over President's Day Weekend, Penn Fusion Soccer Academy and Sideline Soccer Solutions are hosting some of the top teams in the country for the 2023 Penn Fusion Girls Winter Showcase.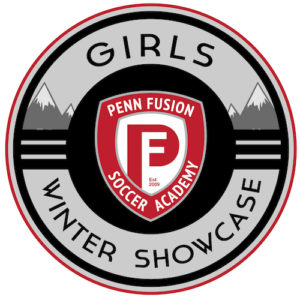 Set for February 18-20 in the Philadelphia metro area, the Penn Fusion Girls Winter Showcase will feature 268 teams across the U15-U19 age groups. Well established as one of the Northeast region's top showcase events, the showcase will include many of the "best of the best" teams, and will attract an array of college coaches from NCAA Division I, Division II and Division III programs.
Attending teams are representing several of the nation's most competitive leagues, including the ECNL, Girls Academy, US Youth Soccer National League and US Club Soccer National Premier Leagues (NPL), among others. The field of teams is highlighted by reigning Girls Academy national champions, several dozen ECNL and GA playoff teams, along with numerous USYS State Cup and Regional Champions.
The showcase schedule will provide a multitude of cross-league matchups, setting the stage for many intriguing showdowns in a high-level college recruiting environment. Two of the most competitive divisions in the event will be the U16 Red Division and the U17 Red Division, which SoccerWire has provided team-by-team previews for:
See below for a look at the teams that have been selected for the top divisions in each age group. To view all brackets for the tournament, click here.
U15 Top Division
Bracket A
Penn Fusion Soccer Academy ECNL 2008 (PAE)
World Class FC World Class FC 2008 ECNL (NYE)
PDA Wildfire Blue ECNL (NJ)
TSJ FC Virginia 08 Girls Academy (VA)
Nationals Girls Academy 08 Blue (MI)
STA 2008G GA (NJ)
Bracket B
Cedar Stars Academy – Monmouth 08 GA (NJ)
FC DELCO ECNL '08 (PAE)
Arlington SA 2008 ECNL (VA)
SJEB FC 08 GA (NJ)
Bracket C
Council Rock United FC Bucks 2008 ECNL (AL)
Match Fit Academy FC 2008 ECNL (NJ)
NYSC 08 GA (NYE)
PDA ECNL Wildfire White 2008 (NJ)
Bracket D
Long Island SC Girls Academy 2008 (NYE)
Baltimore Celtic SC 2008 GA (MD)
FC Europa 2008 Elite (PAE)
PDA South ECNL 2008 (NJ)
U16 Top Division
Bracket A
Nationals Girls Academy 07 Blue (MI)
Penn Fusion Soccer Academy ECNL 2007 (PAE)
TSJ FC Virginia 07 Girls Academy (VA)
World Class FC 2007 ECNL (NYE)
Match Fit Academy FC 2007 ECNL (NJ)
STA 2007 GA (NJ)
FC DELCO ECNL '07 (PAE)
Philadelphia Ukrainian Nationals 07 GA (PAE)
Bracket B
Arlington SA2007 ECNL (VA)
NYSC 07 GA (NYE)
Nationals Girls Academy 07 Gray (MI)
SJEB FC 07 GA (NJ)
Bracket C
PDA South ECNL 2007 (NJ)
Penn FC Youth (Lower Dauphin Soccer Assoc.) 2007 Black (PAE)
Syracuse Development Academy 07 GA (NYW)
Cedar Stars Academy – Monmouth 07 GA (OTH)
Bracket D
Council Rock United FC Bucks ECNL 07 (PAE)
Cedar Stars Academy – Bergen 07 GA (NJ)
Long Island SC Girls Academy 2007 (NY)
Baltimore Celtic SC 2007 GA (MD)
U17 Top Division
Bracket A
World Class FC 2006 ECNL (NYE)
Penn Fusion Soccer Academy ECNL 2006 (PAE)
TSJ FC Virginia 06 Girls Academy (VA)
Nationals Girls Academy 06 Blue (MI)
Match Fit Academy FC 2006 ECNL (NJ)
Long Island SC 06 GA (NYE)
Pipeline Soccer 2006 ECNL (MD)
STA 2006 GA (NJ)
Bracket B
Steel City FC 2006 GLA (PAW)
Keystone FC Premier 06 (PAE)
Greater Binghamton FC 06 (NYW)
Force FC 2006 NL (NYE)
East Coast FC / NY Surf Elite 64 06 (NYE)
Cedar Stars Academy – Bergen 06 GA (NJ)
Bracket C
Arlington SA 2006 ECNL (VA)
Philadelphia Ukrainian Nationals 06 GA (PAE)
NYSC 06 GA (NYE)
PA Classics 06 GA (PAE)
Council Rock United FC Bucks ECNL (PAE)
Syracuse Development Academy 2006 GA (NYW)
Bracket D
SJEB FC 06 GA (NJ)
Century United – Steel 2006 Blue (PAW)
Cedar Stars Academy – Monmouth 06 GA (NJ)
Baltimore Celtic SC 2006 GA (MD)
U18 Top Division
Bracket A
Steel United PA 05 Elite (Welsh) (PAE)
North Toronto (ON)
Hamilton Elite FC Premier 05/06 (NJ)
World Class FC 2005 ECRL (NYE)
Bracket B
Toronto Blizzard Girls 18 (ON)
Philadelphia Ukrainian Nationals 05/06 Black (PAE)
Force FC 2005 NL (NYE)
Penn STN North 05 (PAE)
U19 Top Division
Bracket A
Penn Fusion Soccer Academy ECNL 2004 (PAE)
TSJ FC Virginia 04/05 Girls Academy (VA)
Nationals Girls Academy 05 Blue (MI)
PDA ECNL Blue Strikers 2005/2004 (NJ)
World Class FC 2005/04 ECNL (AL)
Philadelphia SC Coppa 05 Rage (PAE)
Bracket B
NYSC 04/05 GA (NYE)
STA 2005/04 GA (NJ)
Pipeline Soccer Club 2005/04 Girls ECNL (MD)
SJEB FC 04/05 GA (NJ)
Baltimore Celtic SC 2004/2005 GA (MD)
Warrington FC United 2005 (PAE)
Bracket C
Syracuse Development Academy 04/05 GA (NYW)
FC DELCO ECNL '05 (PA)
North Toronto Nitros (CND)
Real Jersey FC 2005 GA (NJ)
Philadelphia Ukrainian Nationals 04/05 GA (PAE)
Keystone FC Premier 05 (PAE)
Bracket D
Council Rock United FC Bucks 2005/2004 ECNL (PAE)
Penn FC Youth (Lower Dauphin Soccer Assoc.) 2004 Lightning (PAE)
Cedar Stars Academy – Monmouth 04/05 GA (NJ)
PDA South ECNL 2004/05 (NJ)
Arlington SA 2005-04 ECNL (VA)
Long Island SC 05 GA (NYE)