Notre Dame men's soccer head coach position receives endowment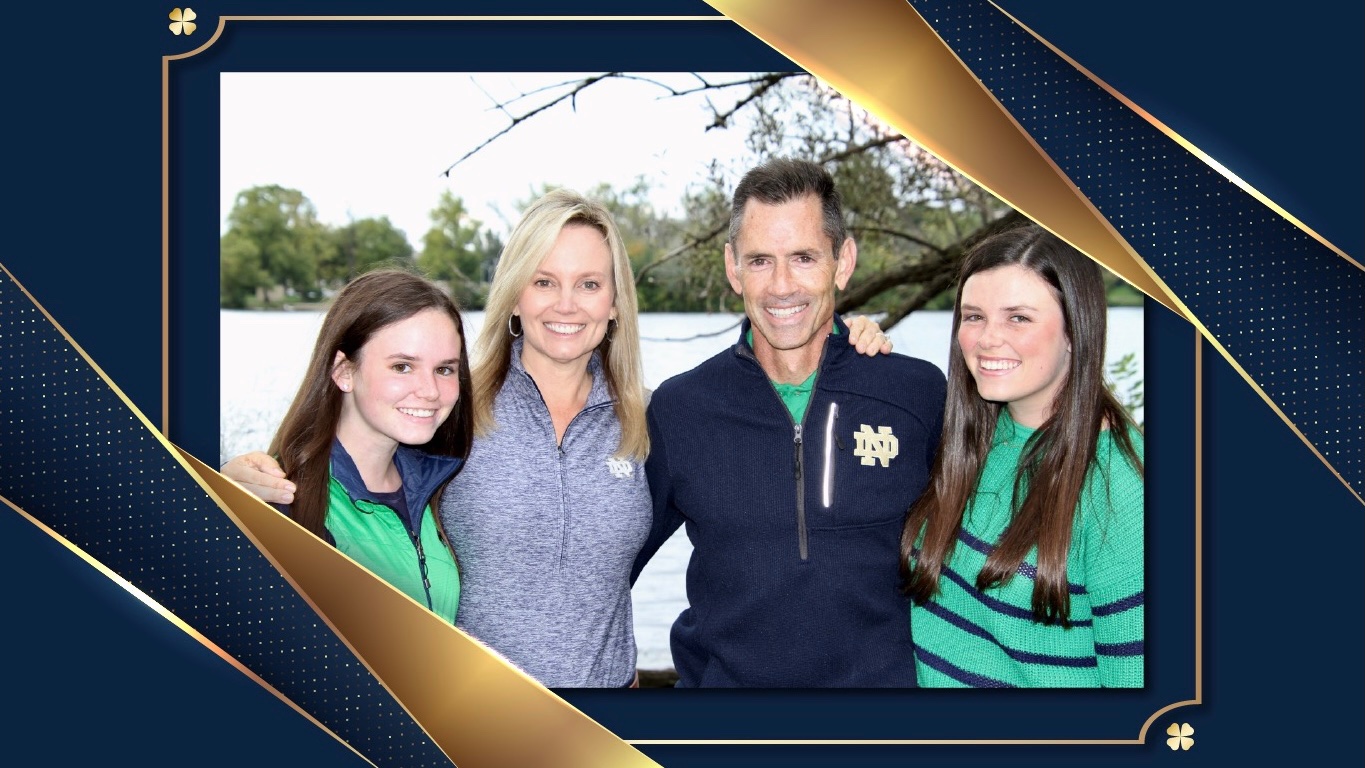 Tom and Kristy McFarland of Corona Del Mar, California have made a gift to the University of Notre Dame to endow the men's soccer head coach position. Tom, a 1986 Notre Dame graduate, is a former Fighting Irish soccer student-athlete.
"We are appreciative of the generosity that Tom and Kristy (McFarland) have shown in their gift to endow our men's soccer head coach position," said University Vice President and James E. Rohr Director of Athletics Jack Swarbrick. "Anytime a former student-athlete (Tom) and their family make the decision to support their alma mater, it's a special moment. This gift ensures that we will continue to have future generations of soccer student-athletes taught by great coach-educators like Chad Riley, Bobby Clark and the others before them."
The McFarland's gift will help underwrite the salary of the coach, provide stability and resources for the long term and create funds for use within the athletics department. Chad Riley '04 will become the first McFarland Family Men's Head Soccer Coach. Riley currently is in his third season at the helm of the Fighting Irish program. He boasts a combined 13 years with Notre Dame men's soccer as a student-athlete, assistant coach and head coach.
"On behalf of our program, I want to say a sincere thank you to Tom and Kristy for this incredible gift to Notre Dame men's soccer," said Riley. "This gift truly marks one of the most important days in the history of our program. Their generosity ensures that many more young men will experience the incredibly valuable lessons learned through competitive sport at Notre Dame."
Tom graduated from Notre Dame with a degree in mechanical engineering. He currently is the chief executive officer of Boeing EnCore Interiors, an aerospace interiors company that designs, certifies and produces airplane galleys and seats for airlines. He co-founded EnCore in 2011 and it was acquired by Boeing in 2019.
Kristy graduated from the University of Arkansas in 1991 with a degree in accounting. She currently serves as president of Homefront America, which provides year-round programs to help enhance the quality of life for military families, with a focus on meeting the unique needs of the children.
Tom and Kristy have two children, Madison and Kayla. Madison is a 2019 Notre Dame graduate, while Kayla is a senior at the University. The couple's strong ties to Notre Dame includes being members of the Badin Guild, Cavanaugh Council, President's Circle, Rockne Athletics Fund, the Advisory Council for the Student-Athlete and the Notre Dame California Advisory Council.
"The guys I got to know as Notre Dame soccer teammates have become lifelong friends," said Tom McFarland. "I have had the pleasure of seeing them grow to become fathers, leaders and difference-makers in their communities across the country. They are the funniest guys I have ever met, and we would do anything for each other.
"Notre Dame has done a wonderful job of finding coaches who develop talented players into great teammates over the course of their time on campus. Endowing the head coaching position will help ensure the program continues to mold gifted players into men who can contribute in meaningful ways once they leave the field and allows us to give back in a small way for the immeasurable gift of great friendships."