NCAA Women's Soccer Championship – 2nd Round Bracket and Schedule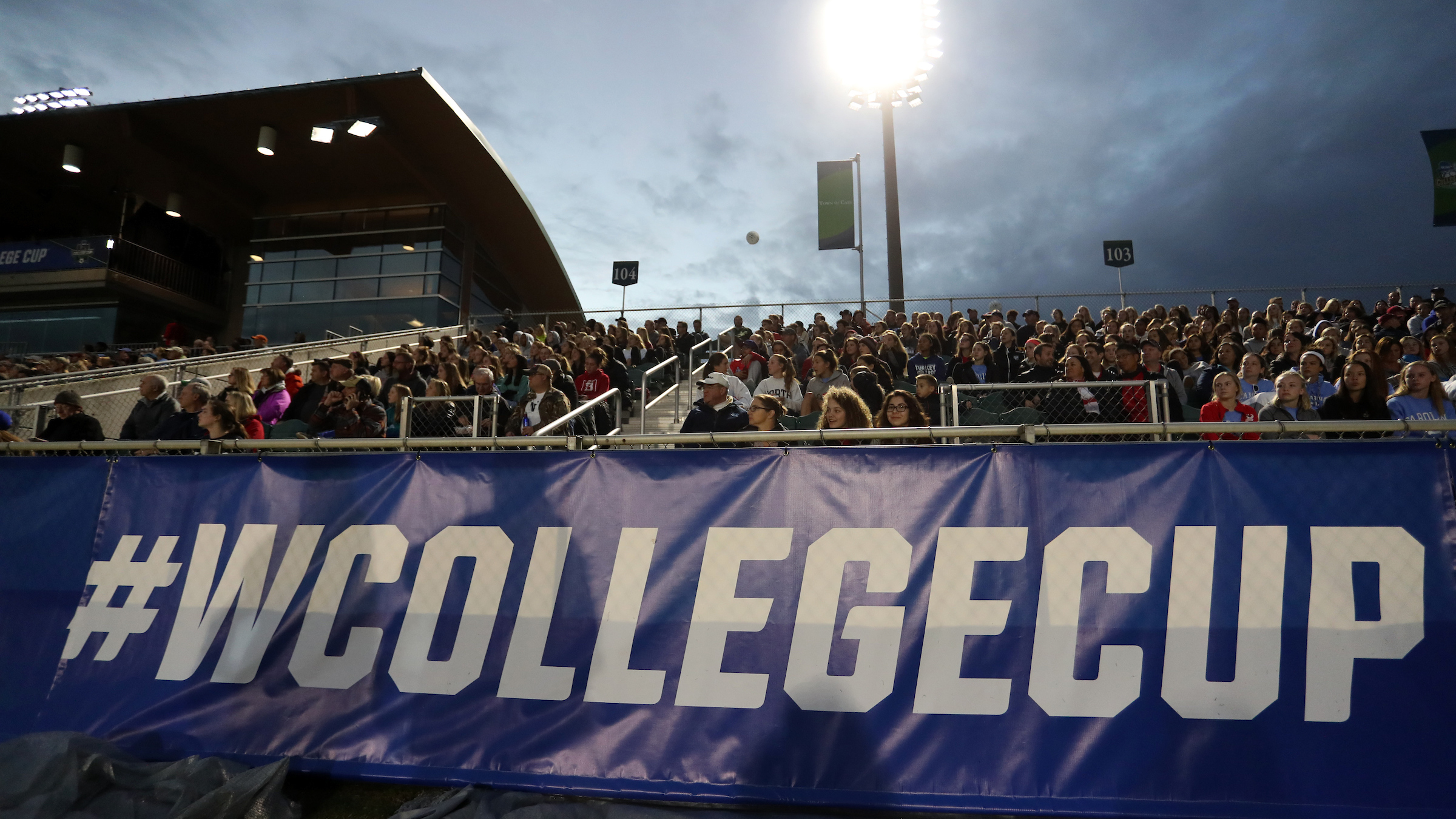 The second and third round of the 2019 NCAA Women's Soccer Championship are taking place this weekend, as the quarterfinal matchups will ultimately be decided.
Following the opening round which took place November 15-17, a total of 32 teams are remaining heading into the second weekend of competition.
See below for an updated bracket entering the second round, along with a schedule of the 16 games that will take place in Round 2.
Click the image below to enlarge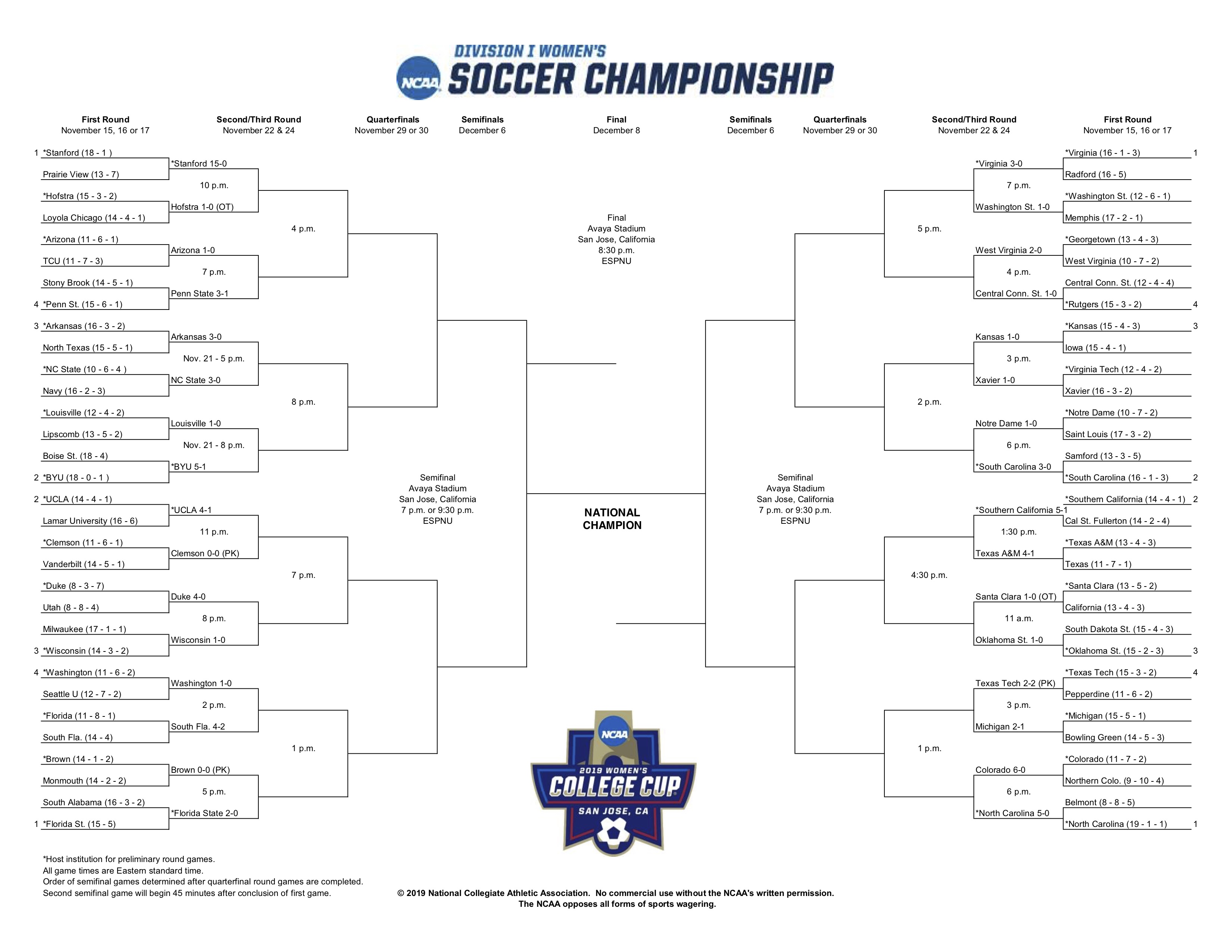 NCAA Women's Soccer Championship – 2nd Round Schedule
SECOND ROUND (Thursday, Nov. 21)
SECOND ROUND (Friday, Nov. 22)
THIRD ROUND (Saturday, Nov. 23 and Sunday, Nov. 24)