Morehead State University hires Chris Fox as women's soccer head coach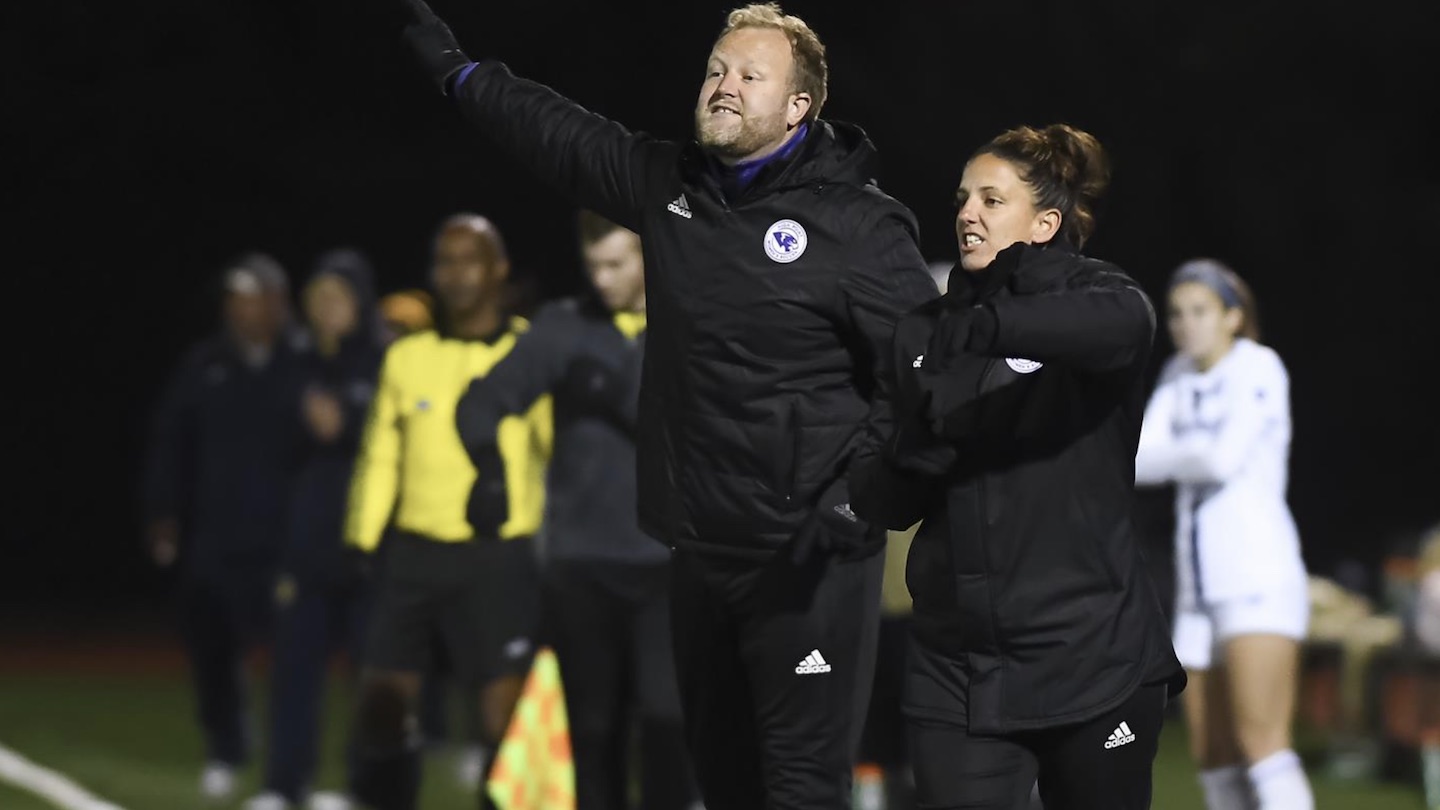 MOREHEAD, Ky. – With a pedigree including immense technical knowledge, high level recruitment success, conference championships and NCAA Tournament appearances, Chris Fox has been tabbed to head the Morehead State soccer program.
"I am excited and honored to be named the next women's soccer head coach at Morehead State University. I would like to thank Athletic Director Jaime Gordon and the rest of the athletic administration for placing their trust in me to lead the program," said Fox.
Fox comes to the Eagle program after spending his last four seasons with High Point University, first as an assistant coach and recruiting coordinator before being promoted to associate head coach in 2020.
As a member of the Panthers' coaching staff, Fox helped guide the team to back-to-back Big South regular season conference championships, including a stretch of 18 consecutive conference matches over two seasons without a loss.
This past season, Fox and the Panthers finally broke through, winning the Big South tournament and earning a berth to the NCAA Tournament for the first time since 2017.
Fox also had excellent success as a recruiter, as his two seasons as recruiting coordinator for High Point were punctuated by back-to-back Big South Freshman of the Year awards.
"I want to thank everybody at High Point University; Brandi Fontaine for the opportunity, the administration for all of their support and especially to all of the players that I had the pleasure of working with; thank you for a memorable and successful four seasons," he said.
Fox has been touted as a great tactician from those who have worked with him over the years, with specialization in player development and technique. He will look to implement his style of possession based play, continuing Morehead State's history of strong defense while adding an emphasis on consistent ball control, to the Eagles.
"I was impressed with the vision laid out by Jaime throughout the interview process. It was clear that he is committed to the future success of the program and I look forward to leading the Eagles back to winning ways and competing for more championships," Fox added.
Before joining the staff at High Point, Fox spent 10 years in the club circuit in Pennsylvania working with former Canadian National Team player Gino DiFlorio, where they trained younger players to prepare them for the next level.
As a member of HMMS Eagle FC with DiFlorio, Fox guided a number of teams to great success, including his 1999 girls' team, which featured over 20 future collegiate players, wins in the Region 1 Premiere League, Jefferson Cup and Disney Showcase, as well as a #2 national ranking.
Fox, a native of Stone, Staffordshire, England, graduated with a Bachelor of Arts in Marketing from Messiah College. He also owns a National "B" License from the United States Soccer Foundation, as well as a Premiere License, a regional youth diploma and goalkeeping diploma from the United Soccer Coaches.