MLS NEXT and ECNL Boys kickoff the 2021-22 season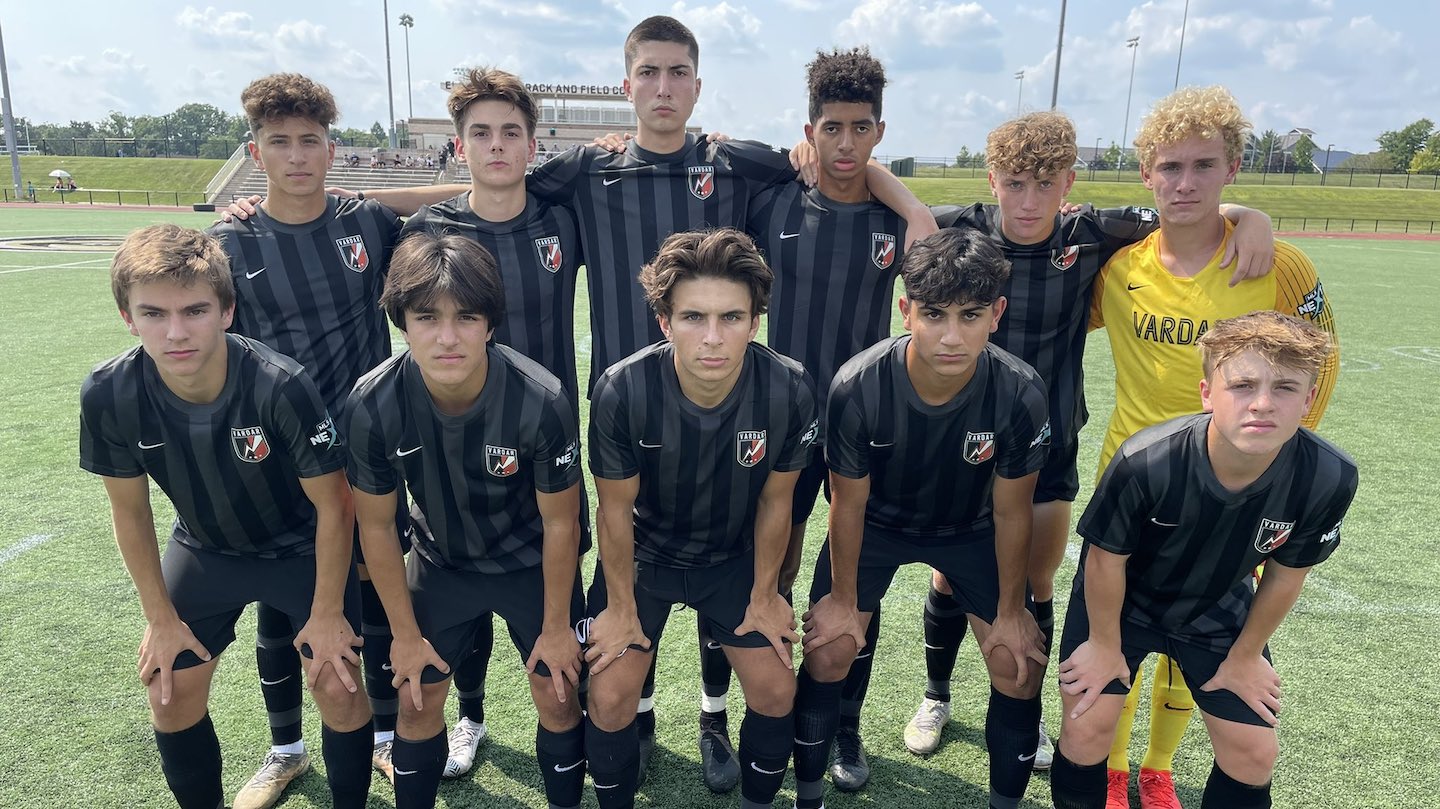 By Adam Schwager
SoccerWire Staff Writer
This past weekend marked the beginning of the 2021-22 season for both the MLS NEXT Mid-America Division and the ECNL Boys Southeast Conference, with many more conferences and leagues set to begin over the next couple of weeks.
MLS NEXT started their season Saturday with Vardar vs. Chicago Fire FC and Michigan Wolves vs. Indiana Fire Academy playing across several age groups. All four of these clubs had a large presence at the MLS Next Cup Playoffs held early in the summer, and their players are looking to carry over their success from the previous season. Teams in the Mid-America Division will continue their season this upcoming weekend, as most other divisions will start their season on Sept. 4, the Saturday before Labor Day. For an in-depth team-by-team schedule, head over to the MLS Next website.
#CFFA15 with a 6-0 win against @MichWolves1974
⚽️C. Melo (unassisted)
⚽️V. Simkus (🅰️D. Arias)
⚽️⚽️⚽️M. Aiyenero (🅰️N. Mitrega)
⚽️D.Zepeda (🅰️J. Quezada) pic.twitter.com/xBHioW4BjA

— Chicago Fire Football Academy (@ChiFireAcademy) August 22, 2021
ECNL Boys also started their season this past weekend and will continue to open play in various conferences throughout the upcoming weekends. This season will also feature a slight re-alignment which will create new travel patterns and open up new rivalries. The league will be expanding from 131 clubs to 139, while adding two new conferences. Major changes include the Midwest conference splintering into the new Midwest and the Ohio Valley Conference along with the addition of the Heartland Conference, the league's first foray into Missouri, Iowa, Kansas and Nebraska.
With the commencement of the season also comes the announcement of the major national events for the ECNL and MLS NEXT. The ECNL has released their full calendar, while MLS NEXT has announced three national events: an open winter event, a MLS Next Cup Playoffs qualifier in May and the MLS NEXT Cup Playoffs in July.
Below is a list of the major events on the ECNL Boys calendar.
| | |
| --- | --- |
| Event | Date |
| ECNL Boys California (U12-U14) – San Diego, California | October 9-11, 2021 |
| ECNL Boys Arizona Fall (U16-U18/19) – Tucson, Arizona | November 19-21, 2021 |
| ECNL Boys South Carolina Fall (U15-U18/19) – Greer, South Carolina | December 10-12, 2021 |
| ECNL Boys Florida (U16-U18/19) – Sanford, Florida | January 22-24, 2022 |
| ECNL Boys Texas (U15-U17) – Round Rock, Texas | March 5-7, 2022 |
| ECNL Boys Arizona Spring (U15-U17) – Mesa, Arizona | April 8-10, 2022 |
| ECNL Boys South Carolina Spring (U13-U14) – Rock Hill, South Carolina | May 13-15, 2022 |
| ECNL Boys Virginia (U15-U17), Richmond, VA | May 28-30, 2022 |
| ECNL Boys National Playoffs (U13-U18/19) – San Diego, CA | June 25-July 1, 2022 |
| ECNL Boys National Finals – TBD | July TBD, 2022 |