D.C. United Academy Director Dave Sanford departs for Gunston SC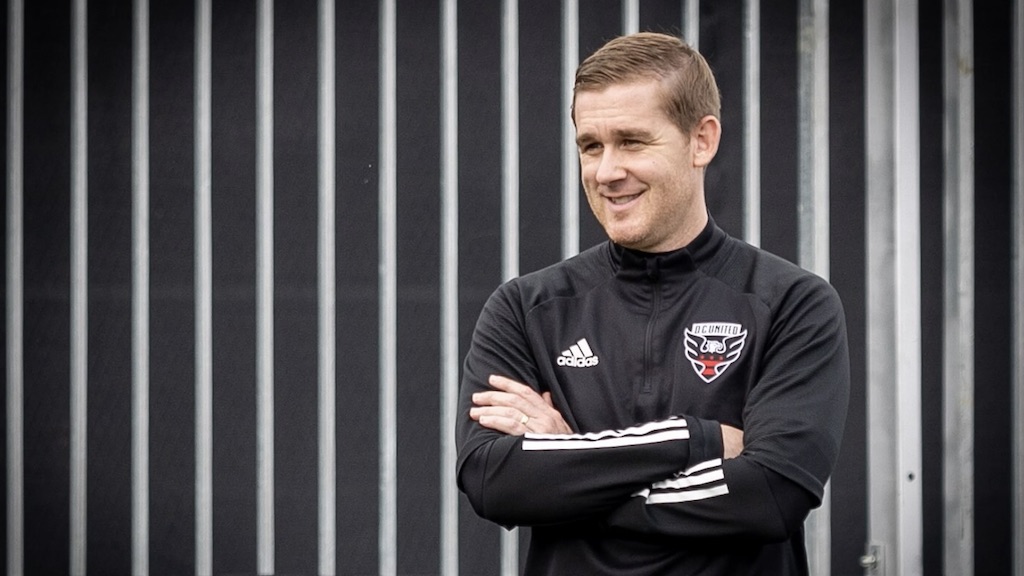 Gunston Soccer Club has announced the hiring of Dave Sanford as its new Executive Director and Director of Coaching. He joins Gunston after having spent 12 years at D.C. United Academy, most recently as its Academy Director.
Under Sanford's direction, D.C. United Academy has excelled on and off the field, with dozens of players for the youth academy having gone on to play at the collegiate level, and 16 players that have gone on to sign homegrown contracts with D.C. United, along with others playing professionally abroad.
Sanford holds a USSF "A" License as well as the prestigious Elite Formation Coaching (EFCL) from both Major League Soccer and the French Football Federation. Over the past 10 years, while working full time at D.C. United, he also has served as Boys Director at Player Progression Academy (PPA) and an assistant coach at Catholic University. He played collegiately at James Madison University, where he received a B.S. in Sports and Recreation Management and had a minor in Business Administration.
Sanford grew up in Fredericksburg, Va. and was a standout player at Chancellor High, where he garnered All-State honors and the Washington Post's All-Metro honors while leading his team to a state championship. Sanford lives with his family just minutes from Gunston's home fields at Grist Mill Park, near the Mount Vernon area of Alexandria.
"When we set out to hire a new Executive Director, we wanted to find someone who checked all the boxes for us and Dave Sanford was an easy choice," said Gunston President David Zatt. "Dave has an unparalleled track record of developing players in the DMV while also managing all aspects of DC United's highly successful Academy program. More importantly, Dave shares the club's strategic vision of growing organically by providing best-in-class training and playing opportunities for all members of our community. We can't think of anyone more ready to take Gunston to the next level."
As Executive Director and Director of Coaching, Sanford will be responsible for managing and growing all aspects of Gunston's soccer programs to better serve the Gunston community. He will develop a club-wide curriculum and style of play, oversee player development and coaching education, and manage day-to-day operations of the organization.
"First and foremost, I have to thank the board for the opportunity to bring my expertise in soccer to my home community," Sanford said. "We share the fundamental values necessary to building a successful soccer program and I see great potential for the club to continue to grow and remain impactful in the community and beyond. I'm looking forward to meeting all of the players, families, and staff that the club serves and am eager to begin my work contributing to a fun and educational soccer experience for all."