Memphis women's soccer signs trio of newcomers for 2021 season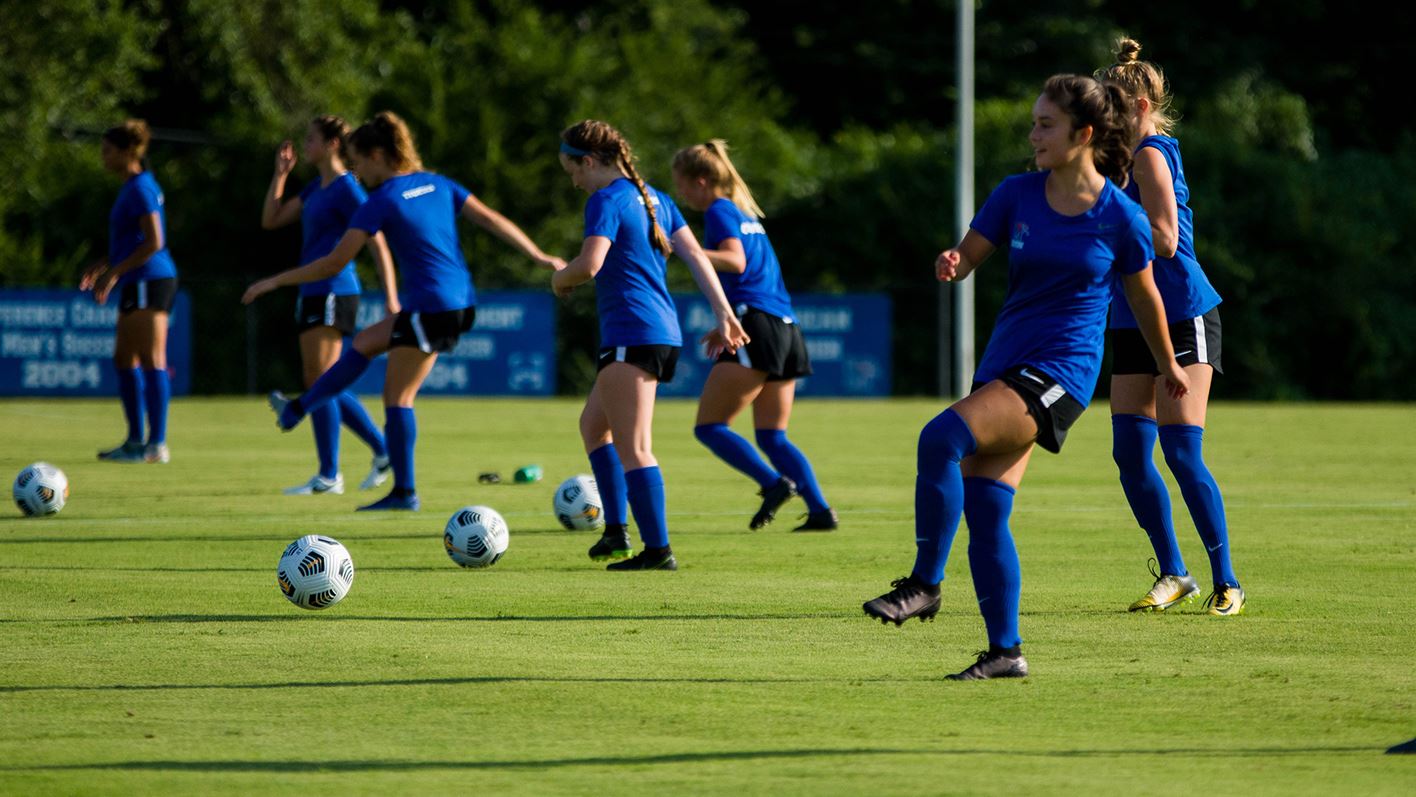 MEMPHIS, Tenn. – University of Memphis women's soccer head coach Brooks Monaghan has added more depth to his roster with the signing of Bryana Buttar, Mackenzie Bray, and Hildur Jónasdóttir for the upcoming season.
"We are thrilled to be adding these three young ladies to our team," said Monaghan. "All three bring a wealth of experience from where they come from and, though they play different positions, they are all very talented and I expect them to make us better."
The women's soccer team opens their 2021 season on August 5 with an exhibition against UT-Martin.
Learn more about each of the Tigers' latest signings below:
Buttar, a native of Abbotsford, British Columbia, who spent the past season at The University of the Fraser Valley, was named as the 2019 Canada West Rookie of the Year and earned honors on the All-Rookie Team for USPORTS and Canada West. Her freshman season included four goals and two assists that included the game-winning goal to lift the Cascades to a win in the Canada West quarterfinals.
Along with a standout rookie season, Buttar has also won a gold medal for Team Canada at the 2014 CONCACAF Girl's U-15 Championship.
Bray, a native of Ukiah, Calif., comes to Memphis after three years at the University of Northern Colorado where she was named First Team All-Conference and to the All-Conference Tournament team. While there, she recorded three goals and one assist as a defender.
Bray prepped at Ukiah High School where she was honored as Player of the Year, First Team All-Conference, and as an All-American.
Jónasdóttir, hailing from Kopavogur, Iceland, joins the Tigers from The Commercial College of Iceland where she participated in soccer and gymnastics. Jónasdóttir played for Augnablik for the past three seasons and FH during this past season where she appeared in a combined 70 games and scored four goals.
On top of a full club schedule, Jónasdóttir spent a year living in Qatar where she trained with their women's national team.