Virginia signs two-time All-American Haley Hopkins as graduate transfer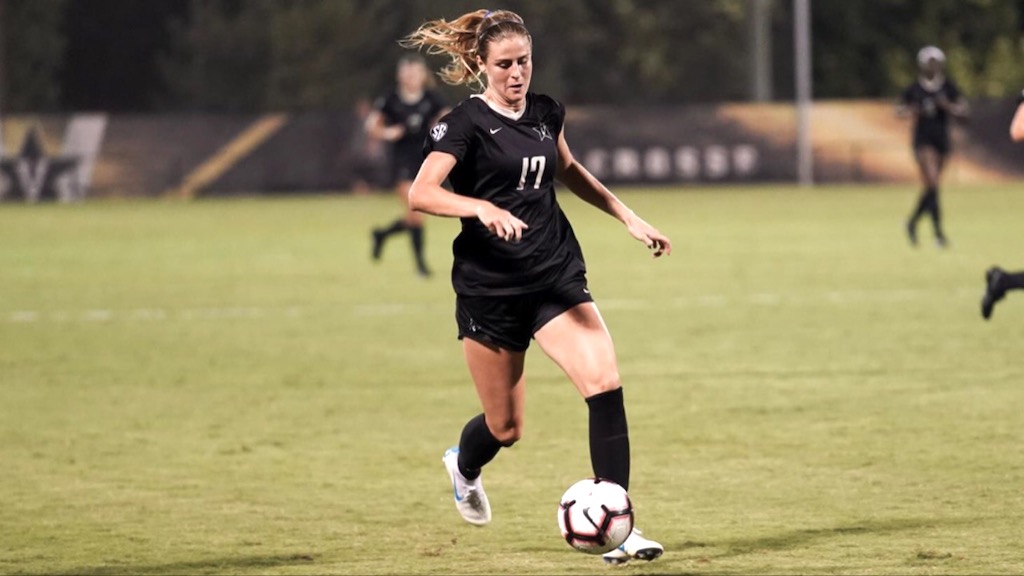 CHARLOTTESVILLE, Va. – The University of Virginia women's soccer program has added graduate transfer Haley Hopkins, it was announced by head coach Steve Swanson on Monday (June 28). She has two years of eligibility remaining.
Hopkins graduated from Vanderbilt this spring with a degree in medicine, health and society.
"We could not be more excited to welcome Haley to our Virginia women's soccer family," Swanson said. "Not only is she a proven goal scorer, but she also brings a unique attacking skill set to our program which we feel will be a great complement to our current team. We feel she can be a leader for us these next two seasons and someone who can help push our program forward given her experiences already at the college level. Haley is also a motivated student and someone we feel will fit extremely well into the culture of the team."
A two-time All-American, Hopkins turned in a stellar career for the Commodores finishing her time at Vanderbilt with 34 goals and 12 assists for 80 career points. The 34 goals is second all-time on the career list for Vanderbilt.
As a freshman, Hopkins was named the Southeastern Conference Freshman of the Year as she led her team with 14 goals – including five game-winning goals – tied for the team lead in assists with seven and led the squad with 35 points. She earned third-team All-America honors, first-team All-Region honors and was a first-team All-SEC and All-Freshman selection.
She followed it up with second-team All-SEC honors as a redshirt sophomore in 2019, leading the SEC with six game-winning goals as she again paced the Commodore offense with 13 goals.
Last season, Hopkins earned All-America honors with a third-team selection and was again a first-team All-SEC honoree as she helped Vanderbilt claim the SEC Tournament title. She led the Commodores with seven goals, including game winners against Kentucky, No. 15 Georgia and No. 8 Texas A&M. She finished her career with 14 game-winning goals.