Marist College women's soccer team welcomes 10 newcomers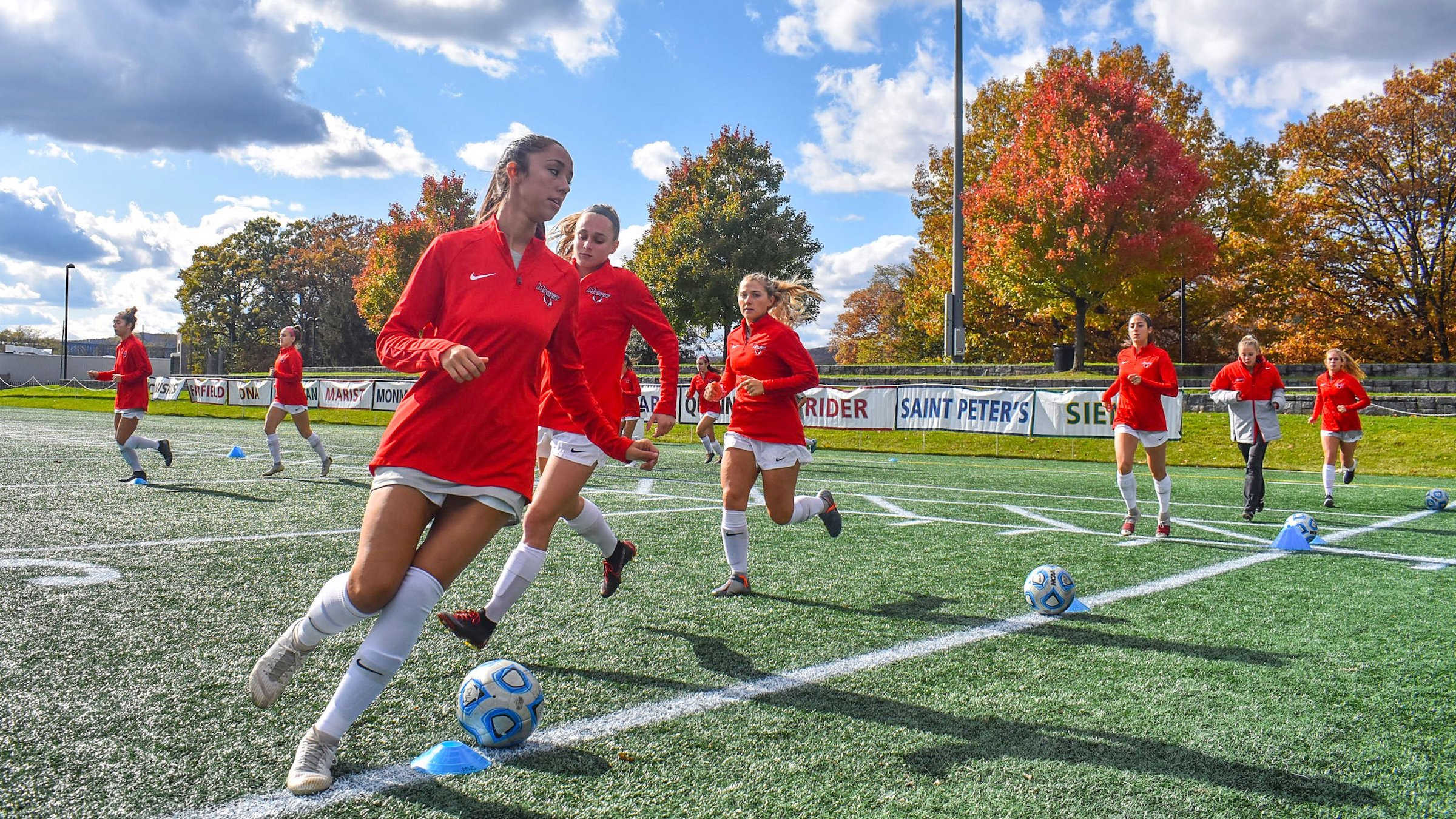 POUGHKEEPSIE, New York – Though Marist Women's Soccer will not compete in the Fall 2020 semester, the program has welcomed 10 newcomers ahead of the upcoming semester.
The group includes nine freshmen in the Marist Class of 2024 and one transfer. Two forwards, four midfielders, three defenders, and one goalkeeper make up the new Red Foxes, with a number of student-athletes featuring experience playing multiple positions. Five states are represented: Connecticut (3), New York (2), Massachusetts (2), New Jersey (2), and Pennsylvania (1).
Kaitlyn Bogucki
5-7 | Defender | Middletown, CT | Mercy
Amanda Caldarelli
5-1 | Midfielder | Stoneham, MA | Stoneham
Samantha Caldarelli
5-2 | Forward | Stoneham, MA | Stoneham
Caroline Campion
5-8 | Midfielder/Forward | Cheshire, CT | Cheshire
Bridget Dudziec
5-3 | Forward/Midfielder | Andover, NJ | Lenape Valley Regional
Emily Harwood
5-5 | Midfielder | Monroe, NY | Monroe-Woodbury
Chance Hendricks
5-7 | Defender/Midfielder | Dublin, PA | Pennridge
Taylor Hennig
5-2 | Midfielder | Farmington, CT | Farmington (Hartford)
Kelly Lambertson
5-9 | Goalkeeper | Matawan, NJ | Matawan Regional
Samantha Roberts
5-5 | Defender | Pearl River, NY | Pearl River