Penn State women's soccer signs pair of international recruits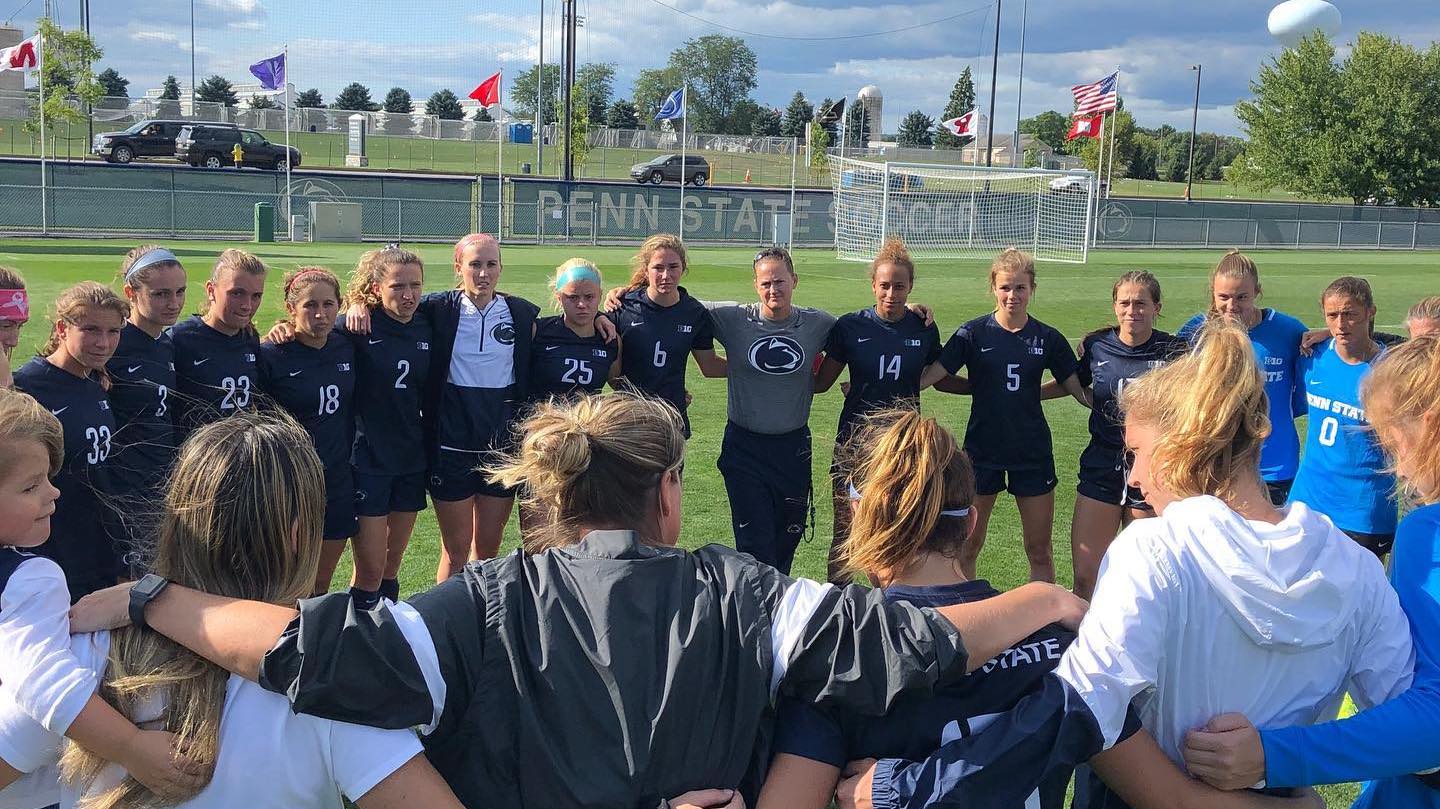 The additions to the incoming class include Eva Alonso (Villanueva del Pardillo, Spain) and Maria Bjorg Fjolnisdottir (Gardabaer, Iceland).
Eva Alonso
BEFORE PENN STATE
Played club soccer for Rayo Vallecano from 2014-2020…Member of the first team from 2018-2020 in the Women's Spanish League…Named team MVP twice, earning the Natalia Pablos Trophy…Appeared in 41 games in the first Women's League in Spain…Earned Telva Award for Arts, Sciences and Sports and Silver Medal of the Community of Madrid (2019)…Rostered with the U-19 and U-17 national teams…Served as U-17 national team captain and earned National Sports Award in 2018…Won two Spain National Championships…Won U18 Costa Daurada Cup Championship…Captured U17 World Championship in Uruguay in 2018 and U17 First Atlantic Tournament Tenerife championship in 2019…Won two League Championship and the U14 Donosti Cup Championship.
PERSONAL
Eva Alonso was born July 23, 2002, in Madrid, Spain…Parents are Pedro and Amor…Has one brother, Raul…Intends to major in mathematics.
WHY DID YOU CHOOSE PENN STATE?
"I chose Penn State because I think it's such a great opportunity to study and play soccer at a high level at the same time. Also because of the pride everybody has and that family environment which makes this place unique."
COACH DAMBACH ON EVA
"Eva is a special player who will bring some Spanish flair to our team!  She is one of the best all-around players we have seen in a long time and we are looking forward to the opportunity not only to coach her, but simply to watch her play!"
Very happy to announce two additions to our incoming class in Eva Alonso and Maria Fjolnisdottir!

>>https://t.co/tYTXnRB3Jr#WeAre #PSWS pic.twitter.com/o4K1wHJDDI

— Penn State Women's Soccer (@PennStateWSOC) July 28, 2020
Maria Bjorg Fjolnisdottir
BEFORE PENN STATE
Played club soccer for Breidablik FC and Fylkir FC…Appeared in 100 games at highest-level league in Iceland…Member of league champions for second tier women's soccer league in Iceland…Member of U-19, U-17 and U-16 national teams.
PERSONAL
Maria Bjorg Fjolnisdottir was born on December 31, 2002, in Gardabaer, Iceland…Parents are Fjolnir Freyr Gudmundsson and Jonina Gudjonsdottir…Has two siblings, Arnor and Fannar…Enrolled in the Division of Undergraduate Studies.
WHY DID YOU CHOOSE PENN STATE?
"I was searching for a university in the United States when Penn State came up. I soon knew that this was the right place for me to study and play soccer for the next few years. It is a place where I felt like I could grow in all aspects of my life, academically, athletically and personally. I can't wait to see what the future holds for me at Penn State."
COACH DAMBACH ON MARIA
"Maria brings with her a wealth of experience and loads of talent.  She is a hard-nosed defender who can also make the game for us.  We are so fortunate that she has chosen Penn State as her destination and we can't wait to get her here and get started!"