Lehigh University adds six recruits from four states to 2023 men's soccer roster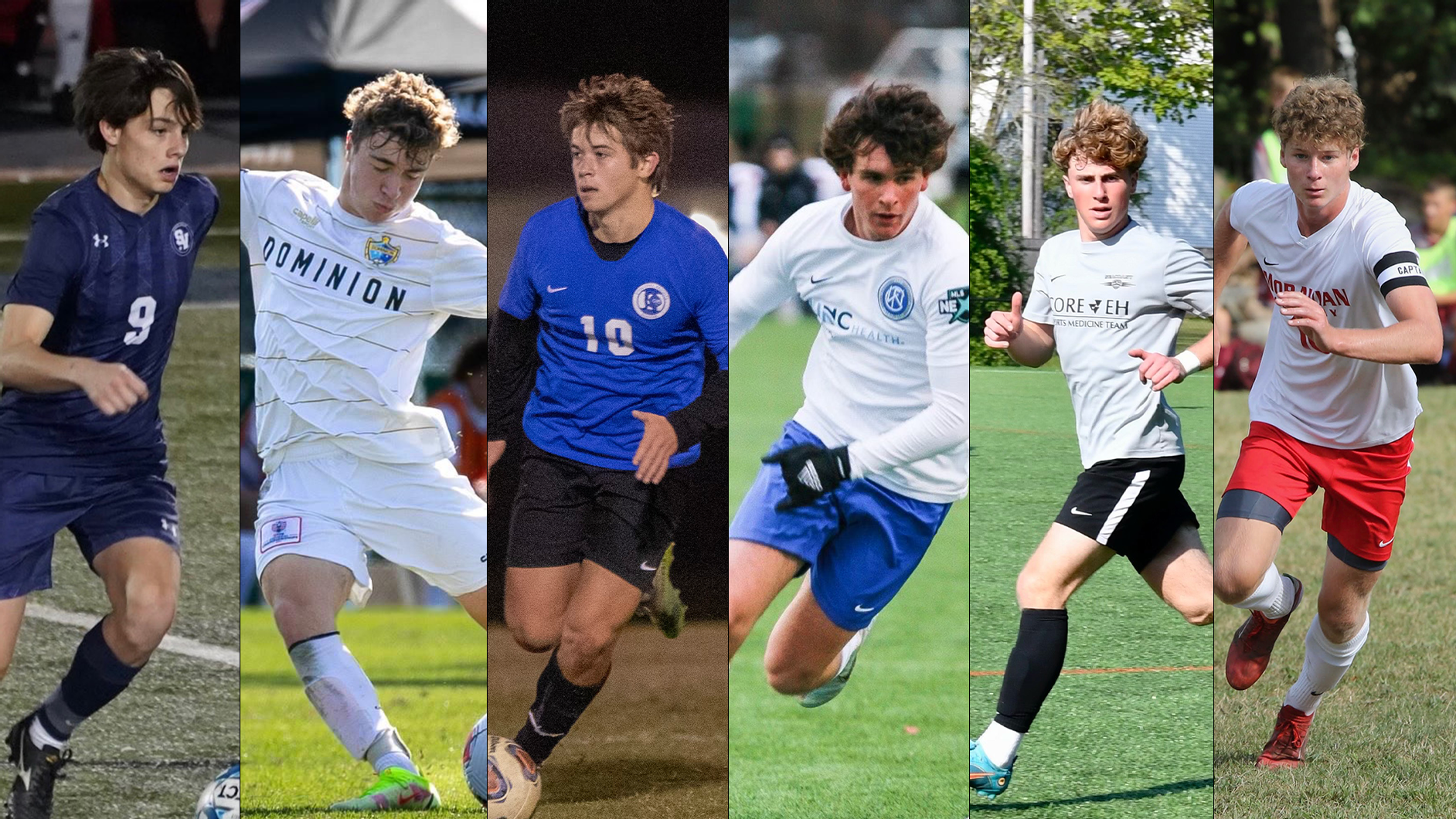 BETHLEHEM, Pa. – Lehigh University men's soccer head coach Dean Koski has announced the addition of six incoming first-year student-athletes that will join the Mountain Hawks this summer.
These six first-years will bring a wealth of experience and a variety of skill sets to the Mountain Hawks. The class of 2027 hails from four different states.
"As I approach my 32nd season as the head coach at Lehigh, I am always pleased to announce our incoming class," Koski said  "While the recruiting process and landscape have changed dramatically these past three decades, the characteristics of our prospects have remained the same.
"We want high achieving student-athletes who are committed to learning, competing, developing and leading on and off the field," Koski said. "This group of first year students embody the same qualities as my incoming class did 32 years ago, and I am eager to begin the process of coaching and mentoring them to be the best versions of themselves by the time they graduate."
Jax Adkins – Spring Branch, Texas – Smithson Valley High School – San Antonio City – Midfielder
Jax joins the program from Texas and follows in the footsteps of others who have excelled from the Lone Star State. Jax has been recognized as an all district player for his high school team and has distinguished as one of the top ECNL players in Texas for San Antonio City.
"Jax will be another excellent player to join the Lehigh program from Texas. Jax distinguished himself throughout the recruiting process as a very smart and technical left sided player who has the ability to contribute to attacks from his outside back or wing back position. I was very impressed with Jax's love and passion for the game as we built a relationship, and I think his best soccer is still ahead of him."
Landon Bealer– Coopersburg, Pa. – Southern Lehigh High School – FC Bucks Dominion – Defender/Midfielder
Landon is local to the Lehigh Valley, and joins the program out of the club FC Bucks Dominion. Landon was selected as an ECNL All-Conference player, and has helped his club win the East Region Championship. Landon holds the record at Southern Lehigh for most points and assists in school history.
"Landon is a local player we've known for a long time, and he will be an excellent addition to the team. Landon is a left footed player who has played wide in defense, and in many different positions in attack. Landon's tenacity, strength, and service from the left side of the field will add quality to the team on the left side of the field."
Connor Kuenstle – Bellaire, Texas – Episcopal High School – Albion Hurricanes – Midfielder
Connor is one of two newcomers from Texas in the 2023 class, and joins from Episcopal High School and Albion Hurricanes. Connor is a four-time all conference selection at Episcopal, where he won an SPC championship his junior and senior year. Connor previously played with the Houston Dynamo academy.
"Connor is another talented player joining the program from Texas. He is a skillful and calm player who plays well out of pressure. Connor has experience playing different roles as a central midfielder and showed his midfielder versatility through the recruiting process. We met Connor on campus at multiple ID clinics and he distinguished himself very well at both camps and I look forward to bringing him into the team."
Tommy Robertson – Chapel Hill, N.C. – Accelerator School – Wake FC – Forward
Tommy joins the program from North Carolina as a highly touted forward. Tommy has been one of the top goalscorers in the country in the MLS Next academy. Tommy is a three-star rated player on Topdrawersoccer.com, and has been featured as a "player to watch" in the U19 MLS Next Flex event.
"We are very excited to welcome Tommy to the team, as he has distinguished himself as one of the top goalscorers in the country in the best club platform for developing college ready players.  Tommy has a natural nose for goal that we liken to some of our best goal scorers at Lehigh.  He has the speed to stretch opponents, clever movements to get on the end of service in the box, and the technical ability to make goals for himself."
Emmett Shea – Center Barnstead, N.H. – Brewster Academy – Seacoast United – Midfielder
Emmett is a 2022 graduate of Brewster Academy, and played for both the high school team and Seacoast United. Emmett was recognized as a two-time All NEPSAC award winner, and currently attends the Center of Excellence in Boston for his gap year. Emmett trains and plays this year with Pro Project to prepare for the fall.
"Emmett is another player who our staff identified through our id clinics. At each of the camps Emmett attended, he stood out among the pack for his quality and confidence with the ball. He was always showing for the ball and able to play under pressure. Emmett showed a great engine to get forward and play the final ball, or dictate the tempo of the games from deep. We were interested in Emmett as a 2022 high school grad, and I'm looking forward to getting him in for the class of 2023 a year more mature and experienced."
Trey Sheeler – Bethlehem, Pa.  – Moravian Academy – Lehigh Valley United – Defender
Trey is another local product, coming to Lehigh from Moravian Academy and Lehigh Valley United. Trey is a legacy student who has excelled on the field, having captained his high school team to multiple state championships, while competing at the national and regional level for LVU.
"We are excited to bring Trey to the program, having watched him grow up within our local club. Trey has the physical and mental attributes to succeed in the program. He is strong and a tough tackling defender, who is calm and confident with the ball at his feet and good in the air. He will be an excellent addition to the backline."