University of Wisconsin expands 2023 men's soccer signing class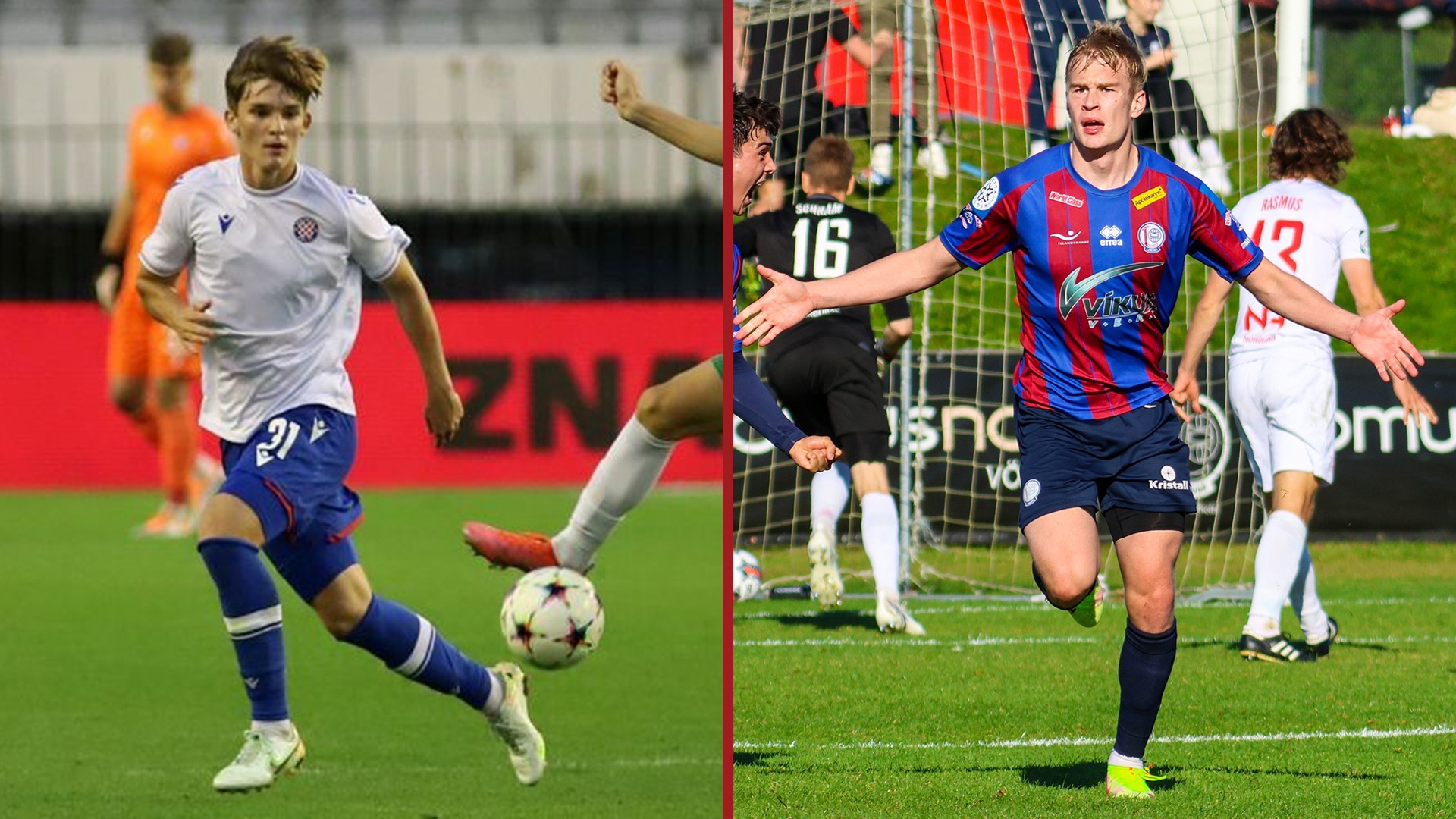 MADISON, Wis. – The University of Wisconsin men's soccer team and head coach Neil Jones announced the signing of Markie Hrvojevic (Wilmette, Illinois) and Birgir Baldvinsson (Akureyri, Iceland) to the 2023 incoming class.
Both will join the Badgers for the 2023 fall season and semester.
Markie Hrvojevic
6-1, 175
Wilmette, Ill.
Hajduk Split
IG: markie_hrvojevic
Hrvojevic will bring international playing experience to the Badgers after helping Croatian side Hajduk Split become a 2023 UEFA Youth Champions League Finalist. The team was NHL U19 Champions.
Prior to moving to Croatia in 2021, Hrvojevic played for FC United Development Academy and MLS Next.
The son of Mile and Anica Hrvojevic and brother to Adrian and Nina. Hrvojevic is excited to work with UW's "great group of players and coaches. I am also excited to compete with the Badgers, in the Big Ten and show my abilities on this stage."
Coach Jones on Hrvojevic: "Markie is a player I first saw in Chicago playing up an age group, and knew he would be a top player for the future. He has since spent time in Europe with one of the premier youth clubs Hajduk Split, and has continued to develop as a player and student during his time there. When he, and his family visited campus, our staff knew right away that his mentality, demeanor and personality would fit well with our program and expectations. We're excited to add a player like Markie to the Badgers Men's Soccer program."
Birgir Baldvinsson
6-0, 167
Akureyri, Iceland
KA Youth Team
IG: birgirbald
Baldvinsson hails from Iceland and joins the Badgers after playing for the KA Youth Team, who he will play for this summer in European qualifiers. He was also named the KA Youth Team's 2019 MVP.
Baldvinsson has international experience playing for the Iceland youth national team, appearing in the 2017 European qualifiers.
The son of Baldvin and Asdis Baldvinsson and brother to Edda (18), Sunna (26) and Arna (31), he chose Wisconsin because "it has an excellent soccer team combined with outstanding academics. It was the perfect fit for me just can´t wait to get started."
Coach Jones on Baldvinsson: "We are thrilled to add a player of Birgir's quality and personality to our program. Our staff was able to see him play live in Iceland, and we felt as though he will bring a lot to our team on the field and in the locker room. We anticipate that Birgir will compete to play right away on our left side of the field. Finally, he is also a very driven student who is planning on pursuing a master's degree in industrial engineering here at UW."