Big Ten champion Rutgers men's soccer unveils 2023 recruiting class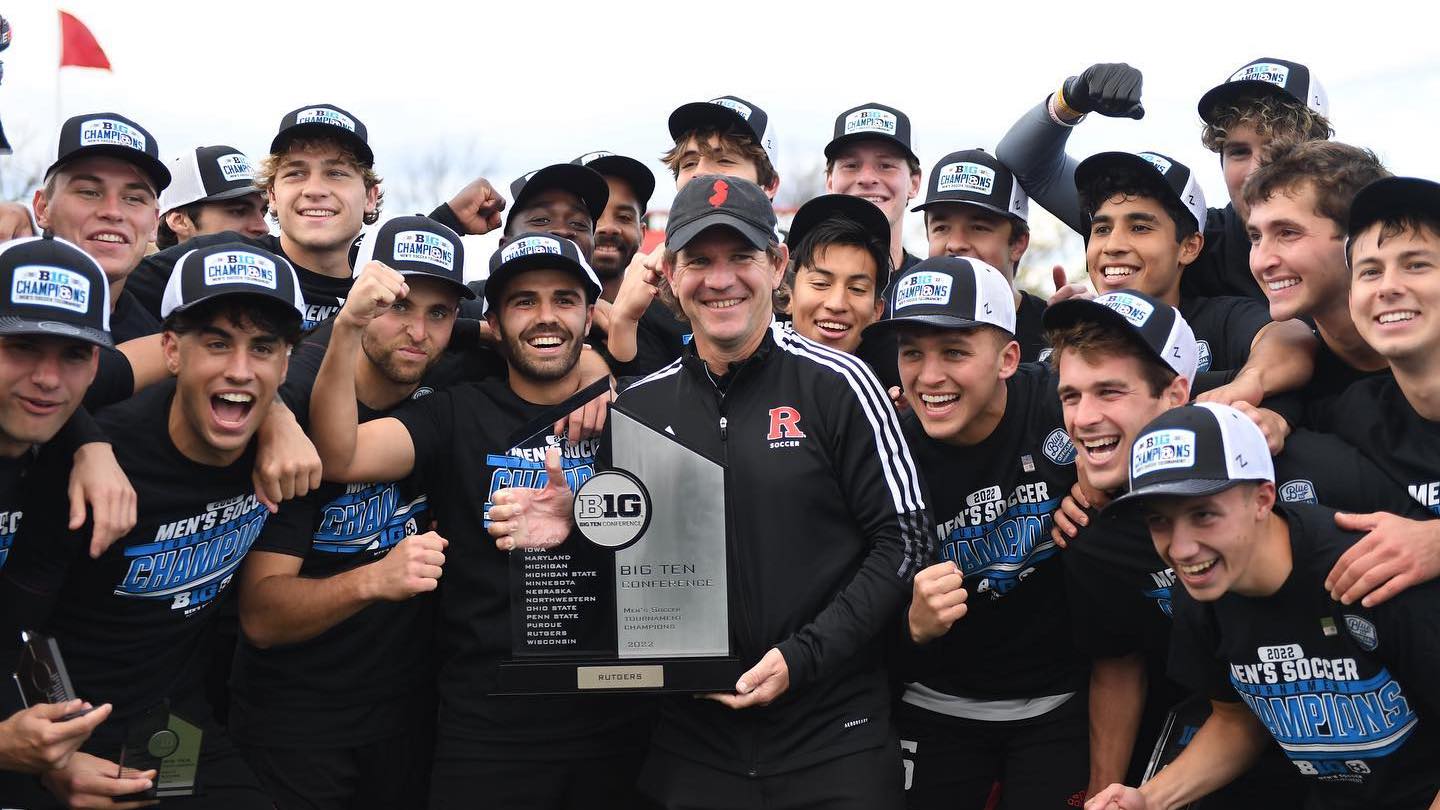 PISCATAWAY, N.J. — Head coach Jim McElderry has announced the 2023 Rutgers men's soccer team incoming freshman class.
All four newcomers call New Jersey home and will remain in the Garden State for their collegiate soccer careers.
Nick Collins, Francesco Di Ponzio, Luciano Sanchez and Devon Stopek will all join the defending Big Ten Champions this fall. The four rookies will also join two transfers already announced in Curt Calov (Syracuse) and Sawyer Koza (Temple).
Nick Collins
Defense | 6-4 | 192 lbs | Mount Olive, NJ | Gill St. Bernard's | PDA 
• Three-time New Jersey State Champion
• 2022 Somerset County and Skyland Conference Player of the Year
• 2022 SCAA All-Somerset County, All-Skyland Conference and All-Prep First Team
• 2022 New Jersey All-Star Game selection
• 2022 All American Watchlist
"I picked Rutgers because of all the opportunities and the people I can meet," Collins said. "When I visited I really enjoyed the environment and everyone that I met. Also the soccer program recently won the Big Ten which shows that this team is always competing at the highest level."
Francesco Di Ponzio
Midfield | 5-8 | 140 lbs | Oakland, NJ | Indian Hills High School | NYCFC 
• NYCFC Academy member
"I choose Rutgers for a variety of reasons," DiPonzio said. "The first being that it is close to home, as I grew up in New Jersey every since I moved to the United States from Canada. Also, I aspire to continue both my academic and athletic career in a top-tier school, and having the opportunity to pursue both at a great school like Rutgers made it amazing. Additionally, the wonderful campus and outstanding athletic facilities at Rutgers made me very intrigued."
Luciano Sanchez  
Forward | 5-11 | 175 lbs | Wantage, NJ | YSC Academy | Philadelphia Union 
• U17 MLS NEXT National Champions (2022)
"I chose Rutgers because of not only their amazing high-end soccer program and facilities but the unique people and lifestyle at Rutgers University," Sanchez said. "Once I came to visit Rutgers I knew it was the right one for me."
Devon Stopek 
Defense | 6-1 | 160 lbs | Cherry Hill, NJ | YCS Academy | Philadelphia Union 
• U17 MLS NEXT National Champions (2022)
• Team USA in the Maccabi Games in Israel (2022) Silver Medal
• 2019 U.S. Soccer Youth National Team
"Rutgers has always been there in the backstory of my life," said Stopek. "My parents met at RU while undergrads, so, I owe Rutgers my life, literally. Aside from the family history, RU checked off all the boxes. It was a Big Ten school in my backyard. The athletic facilities were amazing. It was known for its stellar business school. Check, check, check. But what really won me over was the coaching staff. They made sure I always felt comfortable and really took the time to get to know me. The Rutgers coaching staff prioritizes understanding their players on and off the field which has meant a lot to me."