KC Athletics captures ECNL Girls U15 national title on late game-winner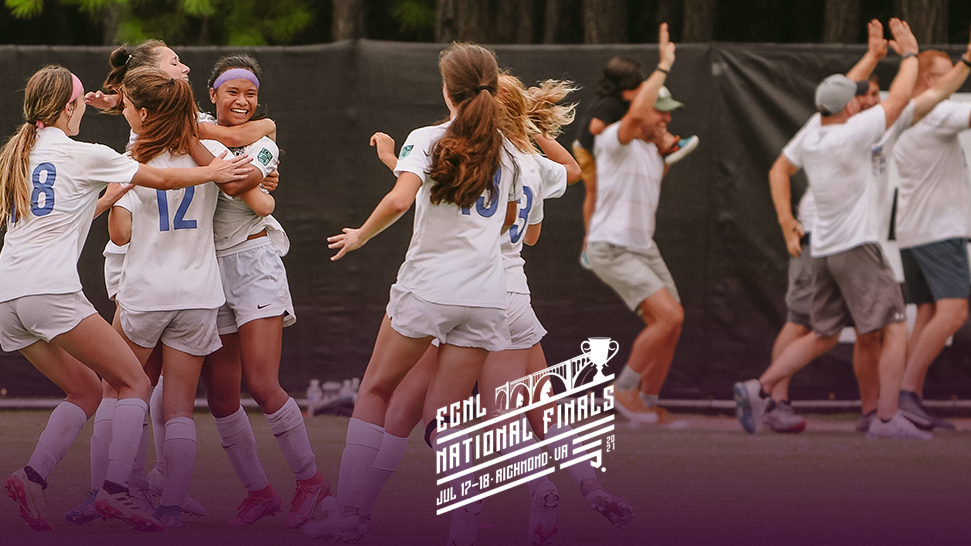 After the U17s, U16s, U14s and U13s held their ECNL Girls national championship matches Sunday, it was the U15s' turn Monday morning. And KC Athletics and San Diego Surf did not disappoint.
Both teams advanced to the title game by winning penalty kicks in the semifinals and dipped into that momentum and emotional victory to come out with high energy.
Early in the contest, San Diego Surf controlled play, getting a couple of good looks, but that was quickly flipped as KC Athletics countered, flipping the field in their favor. But throughout the first half, both sides had plays where it looked like they were destined to break through, but each time, the opposing defense held strong, denying any opportunity.
Before long, it was the end of the first half, and both squads were searching for that elusive first goal.
However, that quickly changed, as early in the second half, San Diego Surf converted. Ines Derrien, standing at the top of the box, corralled a loose ball with her back to the net. She turned and ripped a shot on frame, beating the KC Athletics goalkeeper low to the left side to get the California team on the board.
[+READ: Four ECNL Girls champions and Overall Club Champion decided for 2021]
Now facing a one-goal deficit, KC Athletics put their attack into overdrive. The club continued to push numbers forward, maintaining possession to generate scoring chances and counterattacking whenever Surf brought the ball into their defensive end.
Following the water break, KC Athletics were awarded for their efforts when they were awarded a free-kick 30 yards from the net. Anisten Cabantac drilled a shot on net, missing every defender and attacking player and going straight into the bottom left corner to tie the game at 1-1.
Both teams searched for a game-winner, but it appeared the game would head to extra time, but with barely a minute left to go, the ball found the back of the net one more time.
KC Athletics, applying the same pressure as they did when down a goal, had the ball in the attacking third when it found its way to the box. Moriah Carnahan took a shot that was heading toward the open cage when Mary Long lurched forward, putting a head on the shot and knocking it over the line.
Less than a minute later, the final whistle sounded. The comeback was complete. KC Athletics captured the National Championship, the first in the club's history.
"It's amazing, the feeling is something you can't put into words; you just have to experience it," said Vasil Ristov, KC Athletics Coach. "This is a lifelong dream. A lot of work, a lot of effort went into this. The girls have been magnificent, nothing short of great. We had this motto for the entire month: Refuse To Lose. We've had our backs to the wall several times and this amazing group of young girls just found a way to come together. I want to thank the ECNL, I want to thank all the parents, all the girls, all the opponents. They were such a great team and even in just the one game, they made me a better coach and they made our team a better team."