Grand Canyon men's soccer hires Mike Kraus from Real Salt Lake Academy as head coach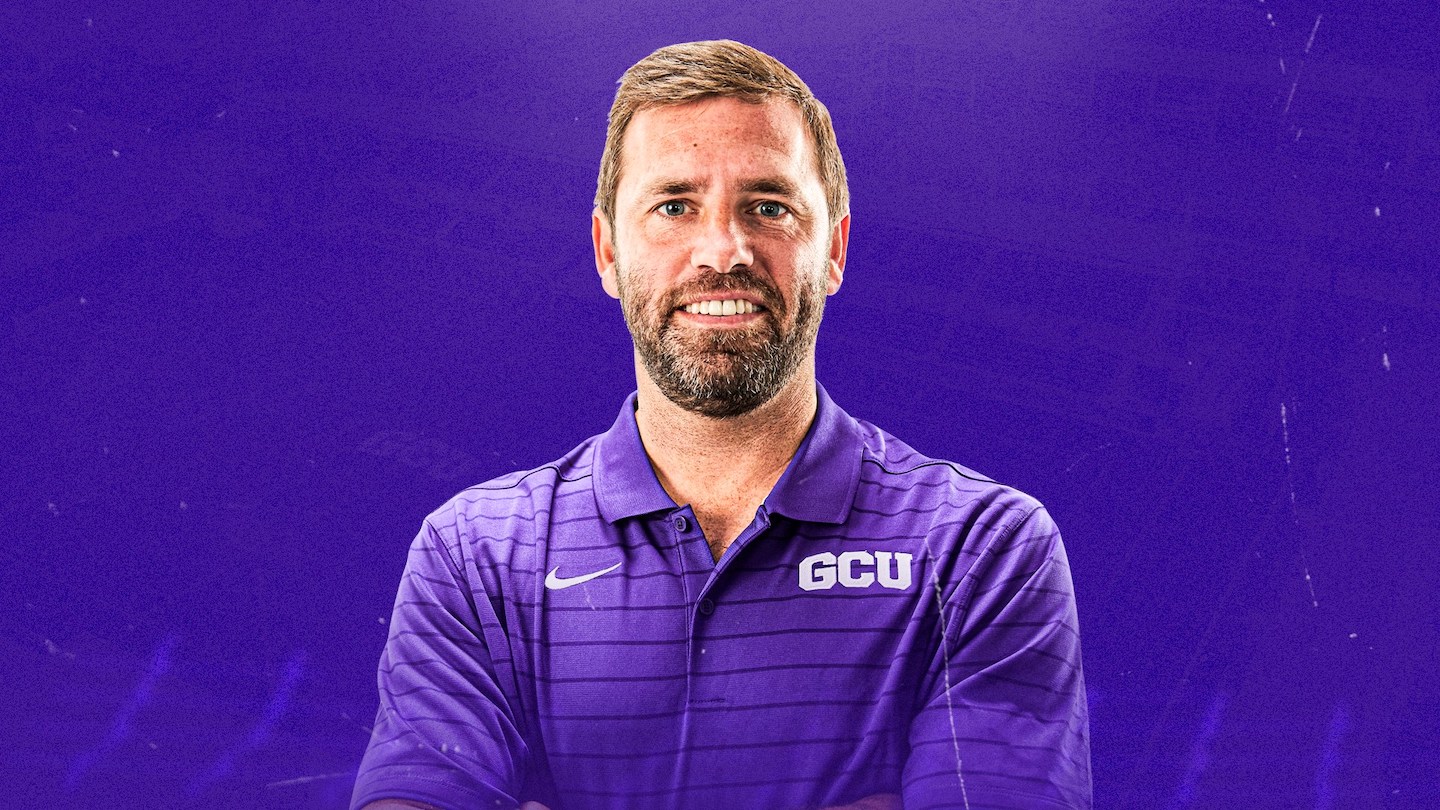 To take the reins of the Grand Canyon men's soccer program, it took a coach who could truly grasp the program's progression, position and purpose.
Mike Kraus spent the past decade in the Phoenix area, fostering talent for Real Salt Lake, an academy that has become one of the largest in the nation under the leadership of Brent Erwin, a former GCU soccer assistant coach. Kraus took note of the transformation of the GCU men's soccer program that he is taking over as its new head coach.
Just as Kraus was at the front end of the rise of the Real Salt Lake Academy, he held a goal to re-enter the elite collegiate men's soccer scene as a coach after starring for powerhouse Creighton and playing Major League Soccer. His decade-long, well-connected club coaching trek culminated in four years as RSL-Arizona's academy director and led to the helm of an emerging national power at GCU.
"It's definitely not a rebuild," Kraus said of the Lopes. "I'm coming in to hopefully get us to another level. I bring my experience and expertise in player development and pushing players to that next level. Those players make it to the next level when team succeeds. The team succeeds and individuals get recognized. It's going to be about the team's performance and pushing that."
Kraus inherits a program that reached three of the past four NCAA tournaments, one of 24 schools to do so nationally. GCU went 23-6-1 over the past two seasons and was one of six colleges to have multiple first-round picks in this year's MLS SuperDraft.
"Mike is one of the most respected coaches in the MLS Development Academy and is known nationally for his great soccer mind, his elite training and player development ability, as well as for being one of the brightest coaching minds in the country," GCU Vice President of Athletics Jamie Boggs said. "He is a great fit for GCU in that he is strong in his faith and has been engrained in this community as a long-time Arizona resident. We welcome Mike, his wife Mollie and their children to the Lopes family."
Kraus, 37, moved to the Valley in 2010 when his wife, Mollie, became an anesthesiologist for Mayo Clinic in Phoenix. Determined to start a coaching career after being a volunteer assistant for Creighton, Kraus applied monthly with RSL for nearly a year while coaching a youth club before he becoming an RSL assistant coach amid the MLS academy's rapid rise.
He drew on his soccer passion that formed in his hometown of Memphis, where he starred at Christian Brothers High School as the fifth of six children. Even then on his club teams, Kraus voluntarily pulled himself out of the lineup to take over coaching when his coach worked on another field.
Kraus continued in a faith-based education at Creighton, where he played on NCAA tournament qualifiers every year, reached the College Cup quarterfinals twice and was named Missouri Valley Conference Player of the Year in 2006.
"I have a close relationship with faith and my family, and I value that," Kraus said. "Being here on campus and talking to the leaders of the university and seeing other like-minded people that have those values high in their hearts, that's something that was familiar with my family, where I've been and the path that I've taken in my life."
Kraus was the No. 48 pick of the 2007 MLS draft by Kansas City, where he made 11 appearances over three years and set a record for the fastest first career goal scored (48 seconds) in 2009.
GCU gives him the chance to return to competing for a city and a region, as the psychology graduate did at Creighton and for Kansas City.
"When you're playing for your university, especially one like GCU that's the only DI men's soccer program in the state, you're playing for your university, your city, your family and the state," Kraus said. "There's a lot of pride that can go into that. I'm thankful to President Brian Mueller and VP of Athletics Jamie Boggs for the opportunity."
With RSL, Kraus developed players for pro and college opportunities as an assistant before becoming a director who deepened club and academy relationships across a growing U.S. player pool. He also has assisted on the U17 national team coaching staff since 2020.
"I know the stakeholders within all of the MLS academies around the country," Kraus said. "I'm definitely going to use those relationships to my advantage and our staff's advantage to continue to work with MLS clubs that think their players aren't quite ready to jump to the professional level right now, but they want to keep track of them, want them in a positive environment and want them in a winning culture. GCU is the home for them."
With Phoenix's still-growing soccer community, few realize the potential for talent on the GCU team and a following in GCU Stadium more than Kraus does. He wants to continue to integrate in-state players into a diverse, far-reaching roster to provide role models for the metro area's youth, which includes his three sons: Jack, 8, Finn, 6, and Dominic, 4.
"When this position became available, it really struck me that everything I've had and everything I've done has maybe led to this," Kraus said.