ECNL Girls teams head to Midwest for Indiana National Event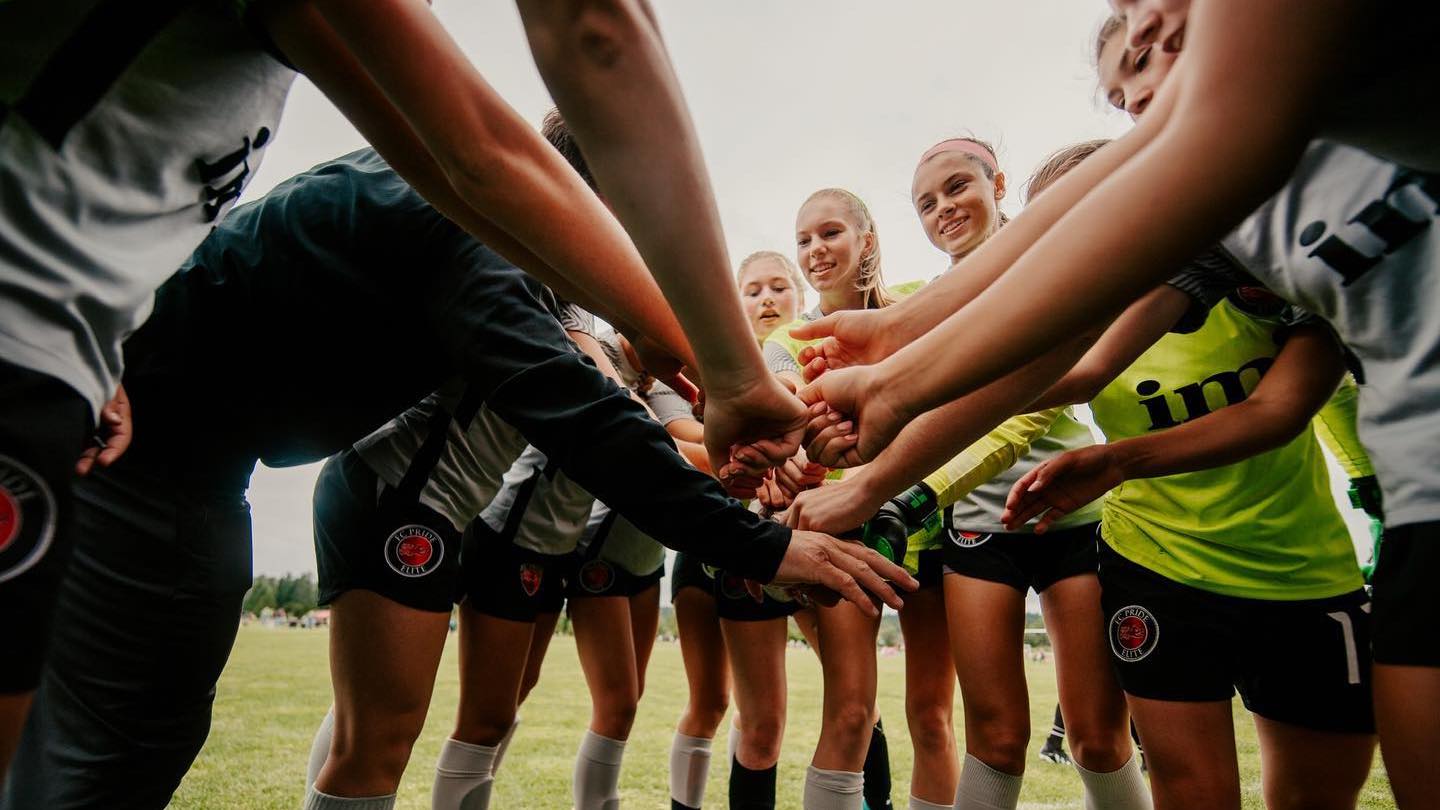 ECNL Girls is headed to the Midwest this weekend for ECNL Indiana, (Oct. 14-16) at Grand Park Sports Campus, in Westfield, IN.
Some of the nation's young talent from around the country will be in action over three highly competitive days, in one of the first ECNL events in the Midwest in years.
This weekend's event will feature 88 teams from the U12-U15 age groups.
Check out all the information below to learn everything you need to know about this event.
Schedule: U13-U15 teams are guaranteed three games in three days, playing competition of similar levels and designed to allow teams to play others outside of their conference. U12 teams will play games on October 15-16. Check the ECNL app for the complete schedule.
Full Team List: 28 clubs from seven different ECNL conferences. See every team that will be competing at ECNL Indiana here.
Ready For Another Run: Following a year in which they went all the way to the ECNL Girls U14 National Finals in Richmond, SLSG Navy is looking to make another run to the National Finals this year. Now at the U15 level, SLSG Navy takes on Richmond United, Real Colorado National, and Midwest United FC this weekend.
More Information: To view the address for the complex, parking, and more ECNL Indiana information, click here.
ECNL GIRLS INDIANA
October 14-16, 2022 | TEAM LIST
Pre-ECNL U12
U13
U14
U15
Cleveland Force
Cleveland Force
Cleveland Force
Eclipse Select
Colorado Rapids
Colorado Rapids
Colorado Rapids
FC Pride
FC Pride
Eclipse Select SC
Eclipse Select SC
FC Wisconsin
FC Wisconsin
FC Alliance
Eclipse Select SC North
GTFC RL
Indiana Fire
FC Pride
FC Alliance
Indiana Fire Juniors
Internationals SC
FC Stars Blue
FC Pride
KCSG RL
Michigan Hawks
FC Stars White
FC Stars Blue
Michigan Hawks
Midwest United
FC Wisconsin
FC Stars White
Michigan Hawks Magic
Minnesota Thunder Academy
GTFC RL
FC Wisconsin
Midwest United
Ohio Premier
Indiana Fire
Indiana Fire
Real Colorado Athletico
Racing Louisville Academy
Internationals SC
Internationals SC
Real Colorado National
SLSG Green
Kansas City Athletics
Kansas City Athletics
Richmond United
SLSG Navy
KCSG RL
Kings Hammer
SLSG Green
WNY Flash
Kings Hammer
Michigan Hawks
SLSG Navy
Michigan Hawks
Michigan Hawks Magic
Michigan Hawks Magic
Midwest United
Midwest United
Minnesota Thunder Academy
Minnesota Thunder Academy
Ohio Elite SA
NWI Lions RL
Ohio Premier
Ohio Elite SA
Oklahoma Energy
Ohio Premier
PDA White
Oklahoma Energy
Racing Louisville Academy
PDA White
Real Colorado Athletico
Racing Louisville Academy
Real Colorado National
Real Colorado Athletico
Richmond United
Real Colorado National
SLSG Green
Richmond United
SLSG Navy
SLSG Green
WNY Flash
SLSG Navy
Sting Dallas Royal
Tennessee SC
WNY Flash