ECNL Girls Top 25 Clubs revealed as Solar SC wins 2021-22 Overall Club Championship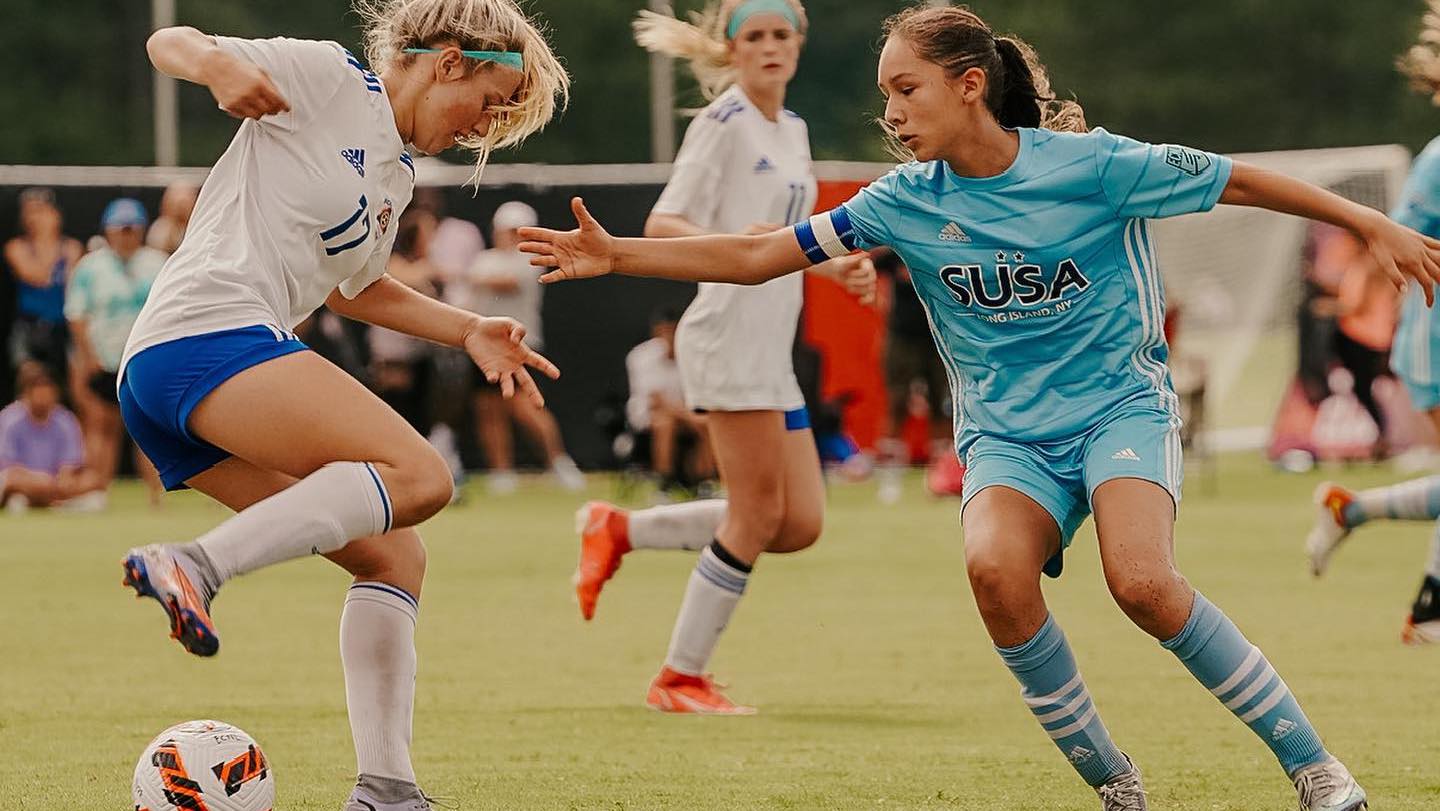 RICHMOND, Va. – The ECNL announced that Solar SC (TX) has won the 2021-22 ECNL Girls Overall Club Championship. This honor is awarded to the club that earned the highest total points from regular-season conference games and performance at the ECNL National Playoffs and Finals. Winning this award requires consistent excellence across all age groups throughout the season.
"We consider it a great privilege to be a part of the ECNL and to compete against the country's top youth soccer programs and players," said Adrian Solca, Solar SC Executive Director. "We are humbled and grateful beyond words to accept this award as confirmation of the success of our mission. This achievement would not be possible without the tireless dedication of our staff, coaches, and the incredible hard work and commitment of our players and parents."
"We take pride in the culture of excellence both on and off the field that is part of our daily environment," Solca continued. "We are greatly encouraged when our lifetime commitment to grow the game is recognized. I would like to thank the entire Solar family for their support on this soccer journey."
Solar SC finished atop the Texas Conference in all six age groups, posting a remarkable 119-1-12 record, a .901 winning percentage, and claiming an average of 2.79 points per game along the way. Their successful regular season resulted in them sending all six age groups to the ECNL Girls National Playoffs, where the U18/19 team finished in the top 4, and every other age group advanced to Richmond.
At the ECNL Girls National Finals, Solar SC won the U13 and U14 ECNL Girls National Championships, and also advanced their other four teams to the national finals.
Finishing second in the Overall Club Championship was Slammers FC HB Køge. Slammers FC HB Køge finished in first place in two of the Southwest Conference age groups and also won the U15 ECNL Girls National Championship.
PDA Blue finished third overall after recording five first place finishes in the North Atlantic Conference regular season. Internationals also finished the regular season in first place in five of the Ohio Valley age groups, helping them land fourth in the Overall Club Championship. Rounding out the top five was Real Colorado National who won the U17 ECNL Girls National Championship.
"Being crowned the Overall Club Champion is a massive accomplishment that exemplifies excellence on the field," said Ralph Richards, ECNL Girls Commissioner. "Performing at such a high level in multiple age groups over the course of an entire season, qualifying five teams to the National Finals, and winning two Championships is a magnificent accomplishment. Congratulations to the Solar SC coaches, staff, players, and families on this award, and for continuing to be leaders on and off the field."
Below is the full list of the Top 25 clubs.
2021-22 Top 25 Clubs
1. Solar SC
3. PDA Blue
6. Legends FC
7. SLSG Navy
8. Beach FC
9. MVLA
11. DKSC
12. Eclipse Select
13. Michigan Hawks
14. San Diego Surf
15. Richmond United
16. FC Dallas
18. World Class FC
19. San Juan SC
20. FC Stars Blue
21. NC Courage
22. UFA (T)
22. Kansas City Athletics (T)
24. Penn Fusion
25. SUSA FC