Belmont men's soccer announces eight additions for 2021 season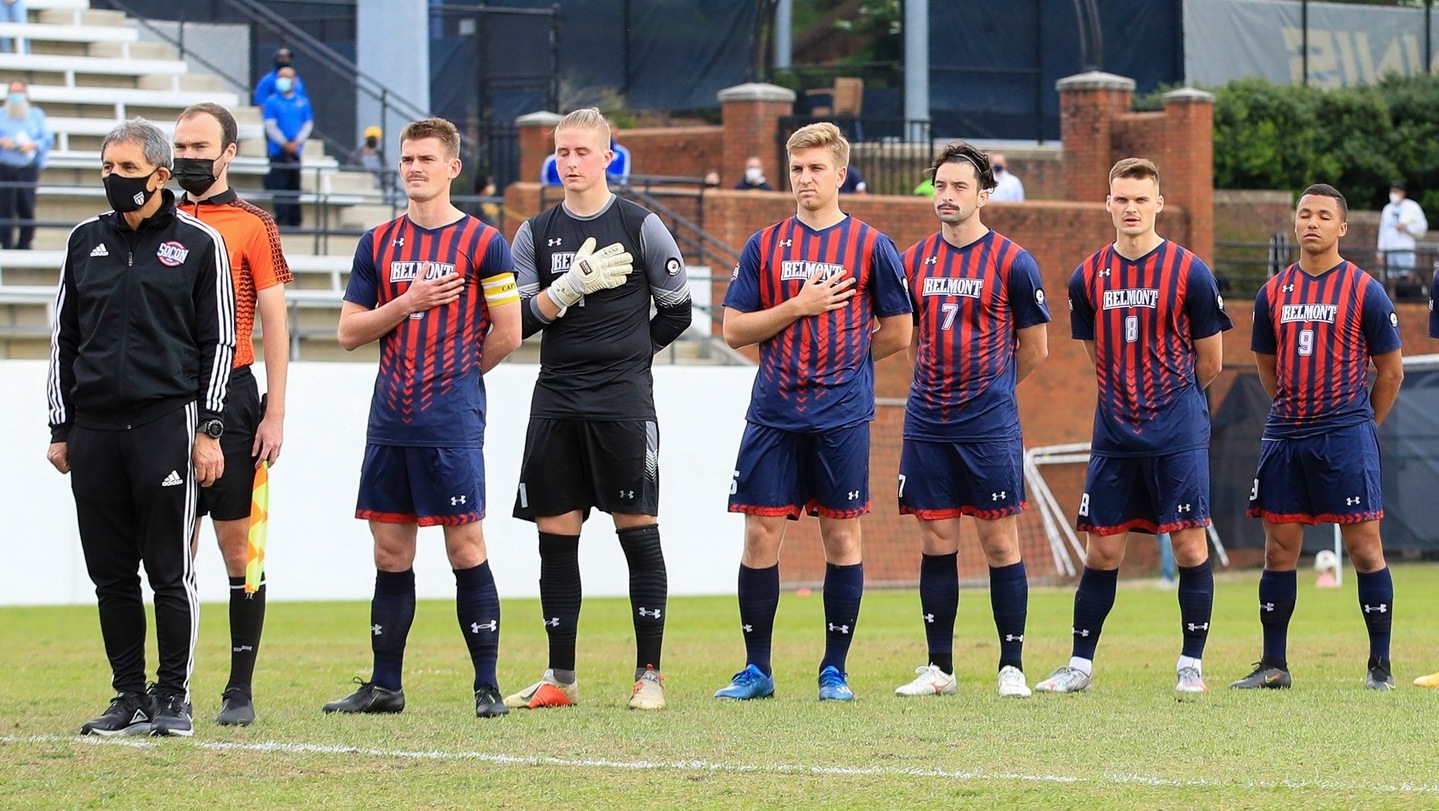 NASHVILLE, Tenn. – The Belmont University men's soccer program and head coach David Costa announced the addition of eight newcomers Thursday. Featuring five transfers and a trio of freshmen, the talented 2021 signing class will assist the Bruins this fall and beyond.
"We are excited to welcome this class to the Belmont family," remarked coach Costa. "This group has a great blend of character, experience, and championship success that we expect to strengthen our program immediately. We look forward to seeing these student-athletes develop on and off the field in the coming years."
A championship pedigree highlights the signing class with two NCAA Division I conference champions and three high school state champions. The new additions include Kentucky transfer defender Case Cox, Coastal Carolina transfer forward Esteban Leiva, Xavier transfers Davis Eddleman (midfielder) and Nate Logan (goalkeeper), Fordham transfer goalkeeper Aaron Stafford, freshmen midfielders Alex Johnson and Cade MacLean, and freshman defender Dylan Steely.
Belmont is coming off a very strong spring campaign, one in which the Bruins reached their first-ever conference tournament championship match with a 3-1 win over top-seeded and 25th-ranked Furman in the Southern Conference Championship semifinals. Posting a 7-3-2 record in the unique season, Belmont set program records for winning percentage (.667) and consecutive matches without a loss (7). The Bruins also tied the school record for shutouts in a single season (6).
Exhibition contests against the University of Alabama in Huntsville (UAH) at E.S. Rose Park on Monday, Aug. 16 and at Memphis on Friday, Aug. 20 begin Belmont's fall. The Bruins' regular season kicks off Thursday, Aug. 26 at Missouri State in Springfield, Missouri.