Full List of U.S. Youth Soccer Clubs that Received FIFA Solidarity Payments from 2019 Women's World Cup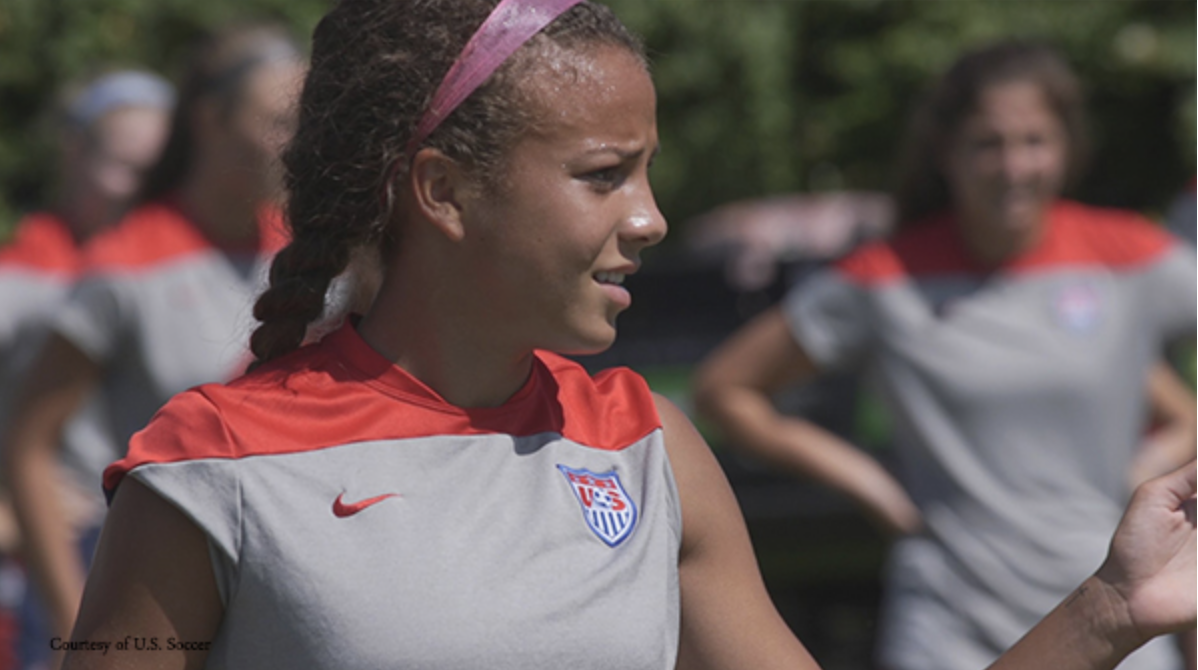 The following list of youth soccer clubs – also categorized as "Training Clubs" – received funds noted from FIFA's 2019 Women's World Cup Solidarity Fund.
According to FIFA, Training Clubs shared 50% of the overall funds allocated, while "Releasing Clubs" (clubs where the players in the World Cup were currently rostered) received the other 50%.
Training clubs were defined as those that trained these players between the ages of 12 and 22, with each club listed here supplying FIFA with an application making their claims to players who participated in the World Cup. Note that those players were not necessarily on the United States' roster, but could be players representing other countries who had played for these clubs as youth.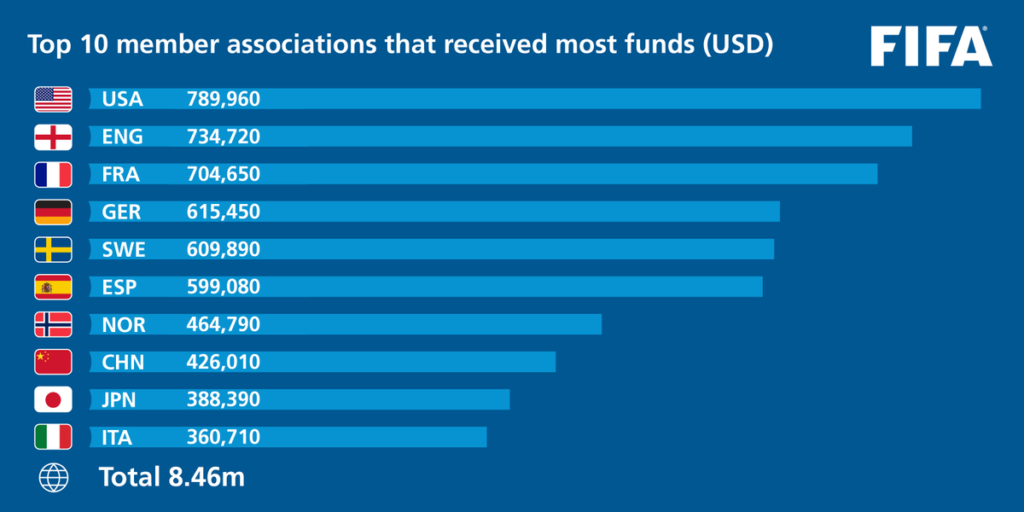 The total amount of $8.46 million across the entire Fund was split evenly into two separate pots. The calculation of the exact amounts received by all eligible clubs took into consideration the number of days that each World Cup team participated in the tournament, starting from the beginning of the preparation phase May 24, 2019 until one day after the team exited the tournament. It was not relevant whether or not the player actually played in any given match.
As a condition on receiving the funds, FIFA confirmed the clubs had to sign a pledge that those funds would only be used on women's/girls soccer.

Full List of U.S. Youth Soccer Clubs receiving 2019 FIFA Women's World Cup Solidarity Payments
Utah Royals FC Arizona (FKA Sereno SC) $15,350
Real Colorado SC $13,180
Albertson SC $10,230
Connecticut FC $9,760
Prince William Soccer $9,590
NTH Tophat $9,590
Ponte Vedra SC – PV Storm $9,290
Scorpions SC $8,950
United Soccer Alliance – Clay County Soccer Club $8,750
Lightning SC/AFC Lightning $8,650
JB Marine SC $8,310
Mountain View Los Altos SC $8,310
De Anza Force / California Thorns $8,310
Cypress Futbol Club $8,310
Cincinnati United Soccer Club $8,310
Players Development Academy $7,670
Rush Soccer $7,030
Slammers FC $7,030
So Cal Blues SC $6,510
Arsenal Colorado $5,340
Quickstrike FC $5,250
Ohio Premier SC $4,590
Match Fit Academy FC $4,500
Eclipse Select SC $4,500
South Central Premier SC $4,480
Albion Hurricanes FC $4,450
ACC Mavericks SC $3,840
Rockville Centre SC $3,840
Real So Cal $3,220
Lonestar SC $3,000
Florida Kraze Krush SC $2,770
Northport Cow Harbor United SC $2,560
FC Indiana $2,450
Team Boca $2,250
So Cal United $2,020
Peachtree City Youth Soccer $1,920
Topeka Select SC $1,920
Cholita Strikers SC $1,920
McLean Youth Soccer $1,880
Crossfire Premiere $1,880
United Futbol Academy $1,500
Arizona Arsenal SC $1,280
Edge SC $1,280
OC Surf SC/West Coast FC $1,130
Sockers FC Chicago $1,130
VSA $1,130
Mesa SC $750
AC Delray $750
Weston FC $750
Auburndale SC $750
College Recruiting Commitment Tracker