How A Gap Year In The U.K. Earned One Player an NCAA Division I Soccer Career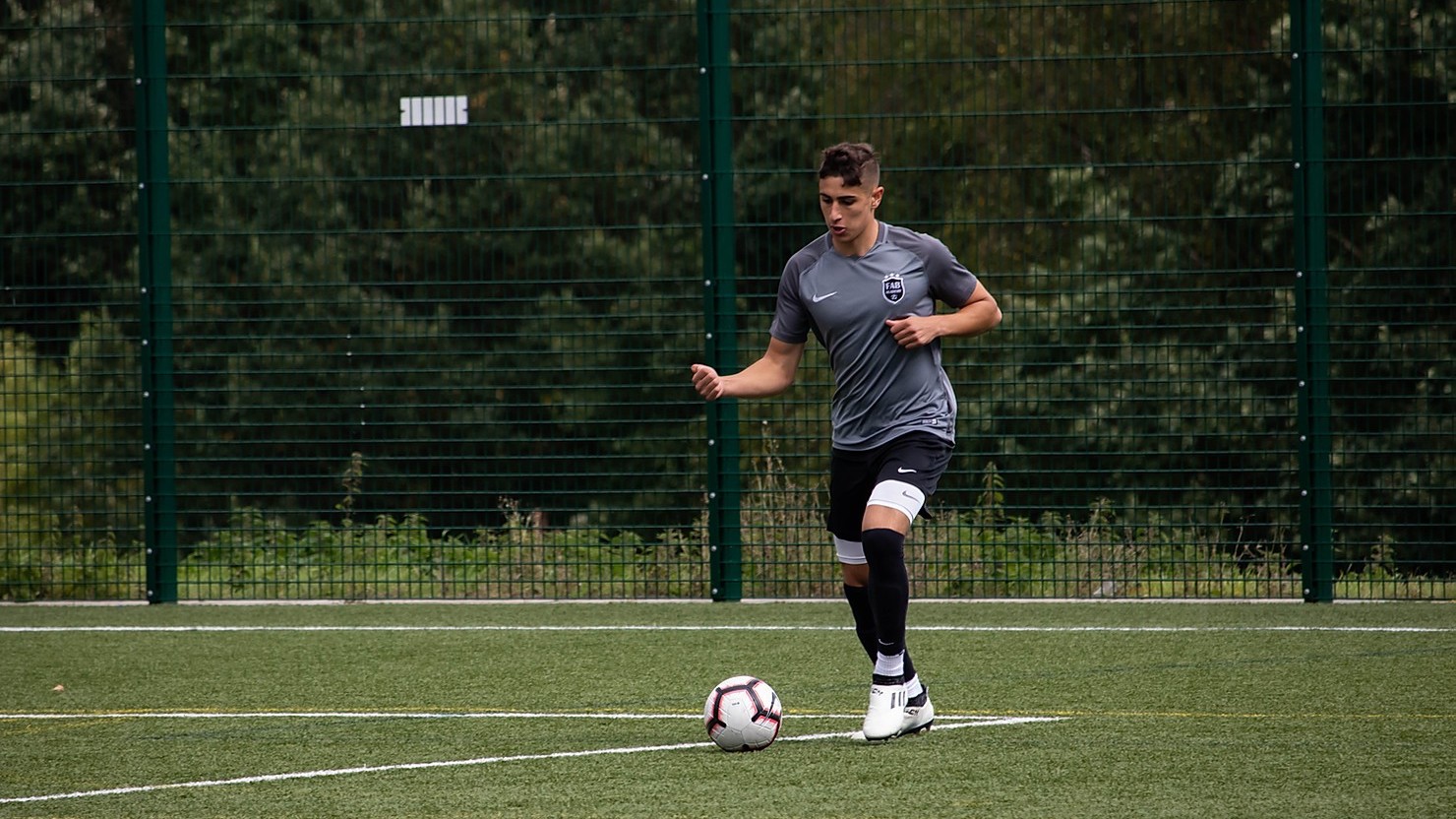 Article provided by International Development Academy (IDA)
International Development Academy shares the story of Mac Nagger, who earned an NCAA Division I soccer career following his gap year in the United Kingdom: 
With so much uncertainty surrounding the upcoming collegiate season for the fall of 2020, there are more and more student-athletes exploring the possibilities of a gap year.
Taking a gap year is not a new idea or one that has sprung up from the arrival of the coronavirus. Taking a gap year is a decision by a student-athlete to use a year prior to going into the college environment for some specific reason. It is a very personal decision but generally revolves around the desire to achieve two things – becoming a better person and a better player. Taking a gap year away from home is likely to see a much higher level of maturation as it will involve a young player being outside of their comfort zone and is excellent preparation for what college life looks like. Deciding to take a gap year with a soccer component will allow a player to work in a full-time, intense environment and will improve their game as they continue to prepare for their final college decision.
We recently sat down with Mac Nagger to discuss how his GAP year in the UK impacted his playing opportunities in the United States. Mac had a dream of playing D1 soccer. He used a planned GAP year to fine tune his skills and is now playing for Iona College.
Growing up in NJ, Mac started playing soccer at the youth level primarily out of a love for the game. Mac was always looking for ways to get better instruction and this love quickly grew into a passion for finding the most competitive environment he could. As a defender Mac enjoyed being in a leadership role and directing the team at a strategic level. He went on to have a successful high school career and also played for one of the top clubs in his area, Match Fit Academy. This success only drove Mac to desire more, he wanted something more.
Mac considered his ultimate objective of playing college soccer and spent a lot of time visualizing the right school for him. He started to plan accordingly and by his junior year and mapped out 15-20 schools that met his academic business and athletic requirements. He wanted to find the right balance for his academic goals and for a standard of play that would provide the intensity and competitive level that he desired.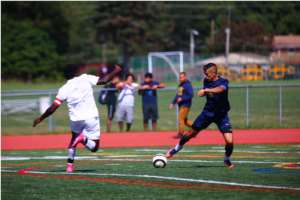 During his senior year of high school, Mac realized that he wanted to have a better understanding of what challenges and sacrifices he would have to make in order for him to succeed at this level. He had never lived away from home and recognized that he was going to have to get outside of his comfort zone in order to make this a reality. Fortunately for Mac, his on the field talent had coaches noticing and he received offers from a variety of programs. Something didn't feel right and he did not feel prepared to accept any of them. At this point Mac decided to explore what a GAP year was and how he could better prepare for the future.
Like all aspiring soccer players in the world, Mac had admired the idea of playing football in the UK. He supported Chelsea, loved watching the Premier League and the skill of the young English players coming through their club systems. He googled "opportunities to attend a residential soccer academy in the UK" and put a lot of research into the options and opportunities that existed. He made the decision that he would use a gap year to "grow up" and "develop a greater understanding of what a professional environment would look like", all while working towards his ultimate goal of playing at the D1 collegiate level.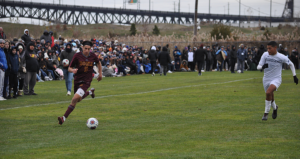 During his year abroad, Mac was organized and deliberate about using his time wisely. He immersed himself in soccer and made sure that he was fully committed to giving his best effort. He enjoyed the camaraderie and the constant pressure of having to be "on your game" against top competition. He was pushed well outside his comfort zone on and off the pitch. He initially struggled with international soccer vocabulary, time zone issues, family being back home and even the closing time for stores (late night snacking became more of an issue), he saw great success and leadership growth.
The experience was life-changing for Mac. Getting an opportunity to play at St Georges Park, the home of the English FA and being able to watch professional and international games on an almost weekly basis was mind blowing to this young boy from New Jersey. He was able to see the passion and professionalism on a regular basis by players just like him and who he wanted to become.
Mac continued to grow his relationships with the colleges back home. He created a video highlight reel from the games he played in the UK and kept the coaches up to speed on his progress. His Advisor helped him narrow his focus. It became clear that Iona College in NY was the school that ticked all his boxes. He was able to turn his Easter vacation back home into a visit. That visit became a decision, one that he never regrets.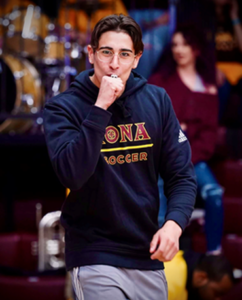 Now heading into his sophomore year at Iona, Mac looks back at his experience and feels that the year away was crucial for his mental and physical preparation. He contributed consistently during his freshman year and Iona was crowned the MAAC champions. No doubt he will be a big factor on and off the field for his remaining three years at Iona.
Each player's journey is unique. Mac's advice to younger athletes is to create your own path forward. It doesn't always have to be the path expected of you.
Start your journey today with International Development Academy, contact IDA Director of Recruitment, Patrick Robertson, at [email protected].
About International Development Academy (IDA)
The International Development Academy (IDA) offers a full-time development environment that allows players to maximize their potential and achieve their goals at the college or professional level.
IDA can help to elevate the performance and character of the most dedicated student-athletes with a well-rounded, comprehensive curriculum that optimally balances elite training, academics and character development . From professional-grade sports facilities and accommodations, world-class technology and leadership, IDA delivers an invaluable life experience for our dedicated student-athletes.
College Recruiting Commitment Tracker