Players That Impressed: ECNL Girls 2023 St. Louis National Event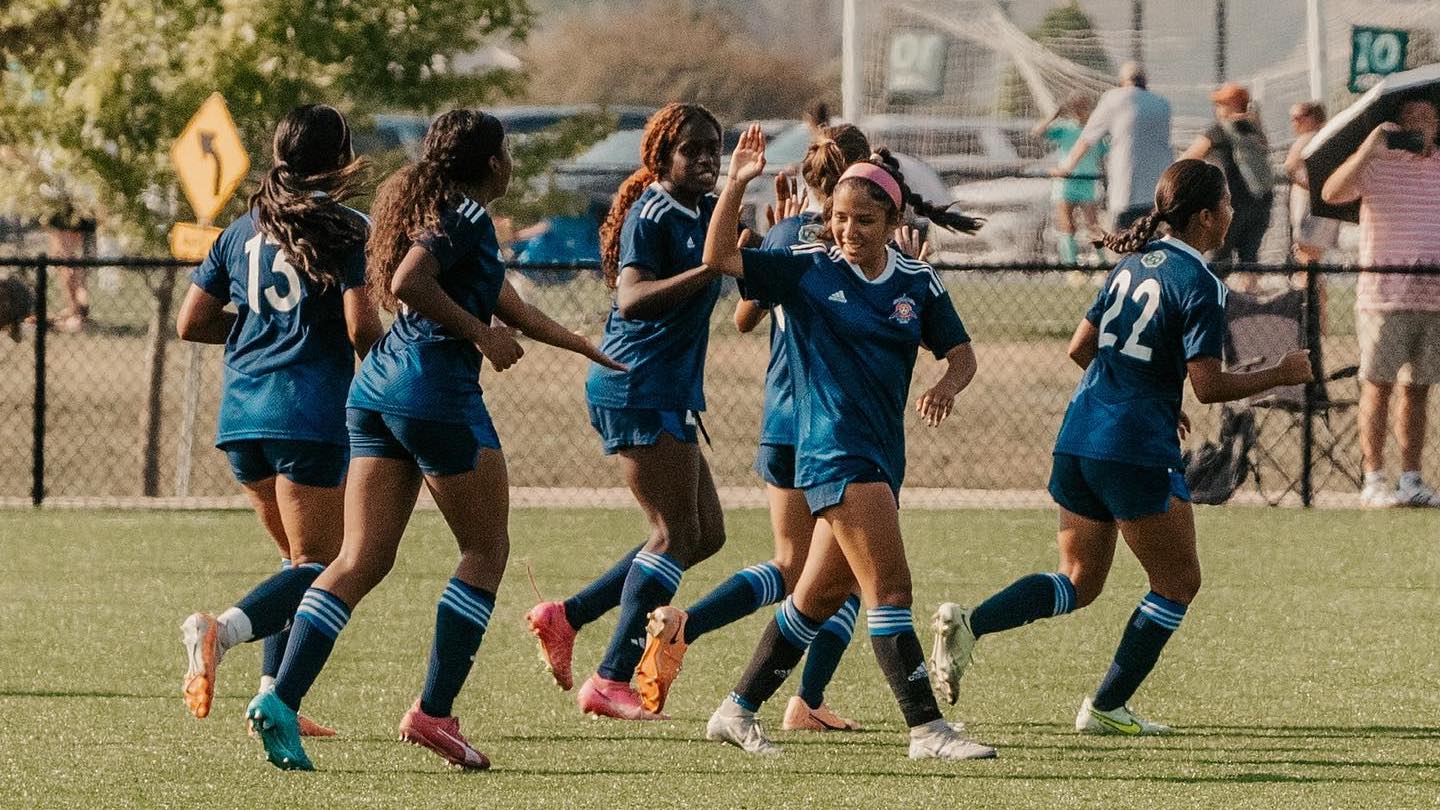 The ECNL Girls held their first National Event of the 2023-2024 season over the weekend in St. Louis. The event featured 92 teams from the league's U12-U14 age groups (View Results)
Below are some of the top players from the weekend's event sorted by graduation year. You can also nominate a player who stood out during the event through the following link.
2030
2029
Carly Rozanski | Defender
D'Feeters Kicks SC 11 (TX)
Strong center-back in a defensive unit that limited competition to one goal during the event. Henning made smart, decisive stops in one-on-one situations that neutralized several breakaway attacks from Michigan Hawks and SLSG Navy.
______
London Woods | Midfielder
Crossfire Premier 11 (WA)
At the 2023 ECNL St. Louis National Showcase London Woods led her team to three wins by scoring 6 goals. In the first match she had 3 goals in a 3-0 win against St Louis Scott Gallagher. She preceded to net two more impressive goals both from outside the box, one left footed and the other right footed in a 4-0 win against Ohio Elite. In the final match she helped secure the 3rd straight clean sheet for her team by knocking in the winning goal in the final couple minutes against Indiana Fire 1-0.
2028
Leddy, provided solid defense from the outside pack position on a defensive unit that only allowed two goals during the showcase. She joined the offensive attack numerous times with overlapping runs and crosses into the box.
Margaux Henning | Midfielder
FC Pride Elite 10 (IN)
Blasted the opening goal in matchday one for Pride, a 3-1 win over DKSC. Henning has boundless speed and energy, and is constantly looking cracks in the defense to exploit. She is also an expert passer and works seamlessly with teammate Brooklyn Gibbons up top to form a dynamic attacking partnership.
______
Skye Miller | Goalkeeper
Dallas Texans RL 09 (TX)
Held a potent FC Wisconsin team to a 1-1 draw in their ECNL STL opener, making several key stops down the stretch. Had an equally impressive performance against Michigan Hawks, slowing down the pace of the match to allow her team to organize and opening up play with long throws to the outside.
So proud of my team! Battled for a 1-1 tie against Wisconsin FC 09 ECNL. Ready for game ✌️tomorrow!@SSN_NCAASoccer @ImYouthSoccer @ImCollegeSoccer @TheDallasTexans @ECNLgirls pic.twitter.com/uemZXkySb9

— Skye Miller (@SkyeM2028) September 29, 2023
______
Madison Brox | Winger
KC Athletics 10 (MO)
With her dynamic first touch and endless speed, proved to be a real challenge for defenders to mark while in St. Louis. Her standout weekend was capped with a goal and an assist in KC's 6-1 defeat of East Meadow SC. Brox is a threat on the counter-attack using her pace to open up play and her strong crosses to whip in chances for her teammates.
______
Reece Todd | Defender
KC Athletics 10 (MO)
Led the KC Athletics 2010 defense in holding a strong EMSC attack to a single goal in KCs matchday three win. When called upon, Todd showed that she can make the decisive defensive stop to preserve a result, making several key clears against Pride SC (2-2) and Cleveland Force (3-3).
2027
Brynn Diedrich | Midfielder/Forward
Eclipse Select 09 (IL)
Provided consistent attacking coverage up top for Eclipse's 09s all weekend, scoring pivotal goals in their wins over Tulsa SC (4-2) and Pride SC (6-1) while adding a clever assist in their 4-1 win over Sting Dallas. Diedrich is an expert at reading defenders tendencies and immediately coming up with a way to break them down and create goal-scoring opportunities.
______
Anaiah Williams | Midfielder/Defender
Eclipse Select 09 (IL)
Was the catalyst for Eclipse's midfield in St. Louis, scoring two goals and adding two assists to help lead her team to an undefeated record. Her pinpoint passes to their wingers helped open up the field of play and provide space for her teammates inside to pounce on. She is also unafraid of taking her own shot, making her a highly dangerous player to cover.
______
Raelyn Young | Midfielder/Forward
Solar SC 09 (TX)
Netted a brace in Solar's 2-0 win over Michigan Hawks, giving them a big win in a tough Showcase event. Off of the ball, Young can make the tiny cuts in between defenders necessary to make goal-scoring opportunities a reality. She is also a threat in the air and can hit shots on target from set pieces.
______
Kamoree Slater | Forward
Solar SC 09 (TX)
Despite coming off of an injury, Slater made her presence felt with Solar's 2009s scoring two goals over the weekend. She showed very little rust and provided not just attacking support but also leadership when her team needed it the most.
______
Kennedy Ebben | Defender
FC Wisconsin 09 (WI)
At the St Louis Showcase, Kennedy Ebben showed her skills at both Center Defender and Midfield against a tough St Louis Scott Gallagher team. FC Wisconsin fell short 0-1 despite Ebben's speed and versatility on the pitch. She was able to showcase her agility and technical skills by connecting many passes during the game.
College Recruiting Commitment Tracker