Players That Impressed: ECNL Girls 2023 San Diego National Event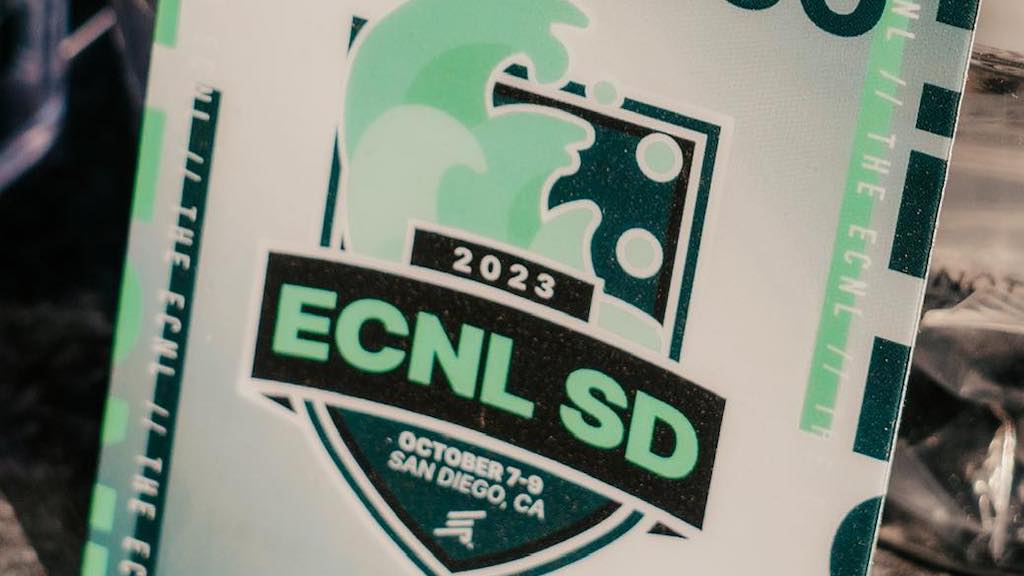 The ECNL Girls held their second National Event of the 2023-24 season over the weekend in San Diego. The event featured 120 teams from the league's U12-U15 age groups. (View Results)
Below are some of the top players from the weekend's event sorted by graduation year. You can also nominate a player who stood out during the event through the following link.
2029
Riley Rountree | Forward
Eastside FC 10 (WA)
Helped lead her team to a 2-1 record that scored a total of 11 goals. Riley accounted for 3 goals scored, 2 assist and also drew a foul in the box vs Heat FC ECNL G10 in which her teammate converted a penalty shot. Consistently unsettled every defense she played against and caused problems for every defender that she came up against. Riley has established herself as one of the best forwards in the 2029 class/2010 birth years by using her amazing dribbling skills combined with her dynamic speed and quickness.
2028
Captained the Texans to three strong victories over San Diego Surf, Sporting California, and Phoenix Rising. Cervantes can control the pace of the match with even the most of passes and can move her teammates quickly into counter-attack mode.
Amira Kamara | Forward
Dallas Texans 09 (TX)
Scored the Texans first goal off of a cracking free kick in their 2-1 win over Sporting California on gameday two. Off of the ball, Kamara is always looking for that small space in the defense to exploit. Her passing skills are also on point, having found teammate Audrey Gandonou for the game-winning goal. In three games, she scored four goals including a brace in their 4-2 win against San Diego Surf.
______
Jenna Bartlett | Forward
Eagles SC 10 (CA)
Led an Eagles SC attack that scored 11 goals in their first two games in San Diego (8-0 over Marin FC and 3-0 over FC Dallas). Bartlett can take even the smallest of spaces on the attack and use it to her advantage, delivering either a strong shot on target or hitting a clever pass out to a teammate. She was recently invited to the USYNT Talent ID Center for her age group.
______
Kylie Loo | Defender
So Cal Blues 10 (CA)
Spearheaded the So Cal defense to three wins and two shutouts over the weekend. Loo's timely clears and precise tackling at center-back hindered attackers ability to create goal-scoring opportunities inside of the eighteen.
______
Sophia Fleming | Forward
San Diego Surf 10 (CA)
With her creative movement, dynamic speed, and endless endurance, Sophia is an offensive weapon. She has made an impact on many of Surf's scoring opportunities, including 4 goals and 2 assists in Surf's 3 wins during the ECNL SD Showcase. She is a strong, fast, and extremely athletic wing that dominates the exterior channels. Sophia is also a threat defensively as well, tracking back to disrupt the opponent's attack, win the ball, and launch the counter-attack.
______
Katherine Saur | Defender
So Cal Blues 10 (CA)
Guided the So Cal Blues defense to two victories over the weekend in the two matches she was available. Katherine's leadership in the defense and drive for success led to a clean sheet versus Gretna Elite Academy who are currently ranked 3rd in the State of Nebraska. Her uncanny ability to read the game and adapt her defensive style while playing center back or wing back has helped her team become the currently 6th ranked defense in the nation as the team works to get back to Virginia for the ECNL National Finals. Katherine is also part of the SOCAL Player Development Program for the 2010 age group.
2027
Led San Juan's 09s to three wins and two shutouts (1-0 over Arizona Arsenal and 2-0 over Utah Royal FC-AZ 3-0) to pull off an undefeated weekend. McBride's ability to control the pace of the match was integral to their opening 3-2 win over Slammers HB Koge.
Carolina Flores | Goalkeeper
Classics Elite Soccer Academy 09 (TX)
Held her own against three strong opponents in goal for Classics, leading the team to a big win over LAFC So Cal (4-2) and two draws over Sporting California and San Diego Surf (both 2-2 scorelines). Flores possesses tremendous poise in the box and can immediately start the counter-attack with a long throw to the outside or a booming punt to a teammate up top.
______
Jordin Trimble | Forward
Classics Elite Soccer Academy 09 (TX)
Scored two goals and added two assists to help Classics go undefeated down in San Diego. Up top, Trimble can make the difficult diagonal runs towards goal that causes nightmares for defenders and opens up chances for her teammates. Trimble is also an id2 National Training Camp invitee.
______
Lilly Ludeke | Winger
Classics Elite Soccer Academy 09 (TX)
Netted two critical goals down the stretch for Classics to put away LAFC So Cal 4-2. The left-footed winger was a menace to defenses all weekend, using her speed to force outside backs to chase and stem the attack. She can hit shots from both short and long-range and can create opportunities for her teammates as well, providing an assist in their 2-2 draw against Sporting California.
______
Brianna Gibson | Midfielder
Albion Hurricanes 09 (TX)
Serving as Albion's number nine, Gibson led the Hurricanes to three wins over Legends FC RL (2-1), Slammers FC (1-0), and Beach FC (2-0). Gibson likes to engage defenders directly, using her superior dribbling skills to force them to back pedal. She has also superb field vision and can pick out teammates at a variety of angles with her pinpoint passes.
______
Rhea Moore | Forward
San Juan SC 09 (CA)
Scored three goals for San Juan in San Diego, including two against Slammers HB Koge in their 3-2 win. Her dynamic attacking play was integral in her going undefeated over the course of the weekend with additional victories over Arizona Arsenal (1-0) and Utah Royals AZ-FC (2-0).
______
Arianna Villarreal | Forward
Dallas Texans 09 (TX)
Ari scored two goals in the first two games for the Texans. Her versatility allowed her to help them team on defense and in the midfield, creating plays and setting up counter-attacks throughout the Showcase.
College Recruiting Commitment Tracker