Virginia Tech women's soccer welcomes class of 2023 recruit Anna Weir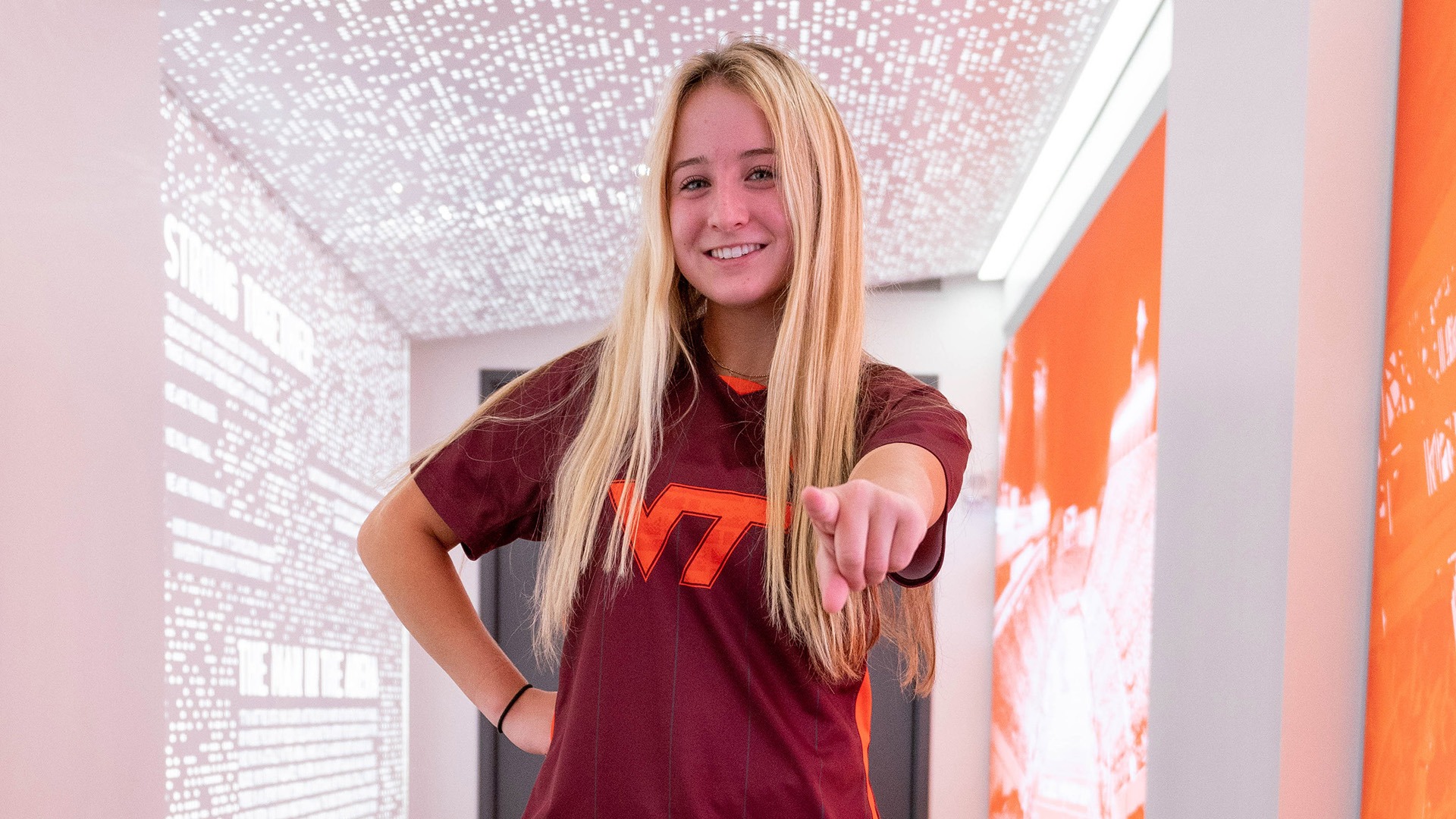 The Virginia Tech women's soccer program is currently introducing each member of its 2023 recruiting class on a rolling basis.
Following the introductions of Ellie "Red" Farrell and Emma Garrelts, this week the Hokies are highlighting Anna Weir, a forward from Acworth, Ga.
Anna Weir
Acworth, Ga.
North Paulding High School
Tophat
Forward 
"We are very excited to have Anna join our family at Virginia Tech," said head coach Chugger Adair. "She is a exceptional player with a talented ability to score goals. She's good in the box with her movement, good at testing the back line, and comfortable with taking chances that she creates. We can't wait for her impact at Virginia Tech. I'm looking forward to many solid years for her as member of our program."
Why did you choose Tech? I chose Tech for many reasons. The campus and surrounding towns are the perfect college town atmosphere. The academics are some of the best in the country. They have an amazing soccer program, and overall it truly feels like home.
What was your favorite thing about your visit? One of my favorite things about my visit to Tech was getting to hang out with my future teammates while watching the soccer match against UVA. The atmosphere at the game was unmatched.
What do you like about the Tech women's soccer program? I like the Tech women's soccer program for multiple reasons, such as the amazing coaching staff. The competitive soccer environment throughout the program itself while also playing in one of the top soccer conferences in the country is another thing I like about Tech. I also loved how close everyone on the team is all the way from upperclassmen to lowerclassmen. They all make the team feel like a family.
What are your soccer strengths? I feel my soccer strengths are my determination and my constant and quick movement on and off the ball.
Who is your favorite pro player (why)? My favorite pro player right now is Sophia Smith. She is so young but makes such a big impact on the field which is so inspiring.
What is your most memorable soccer moment (why)? My most memorable soccer moment came during a high school match in my junior year where I scored the winning goal against one of our rivals which allowed us to beat them for the first time in school history.
What do you think you will major in (why)? I am planning to major in Interior Design. I am very creative and social, so I would love to be able to work with people while also creating and designing.
What is one thing you would want Tech fans to know about you? I've been known to make a great cup of coffee as a barista at Dunkin' Donuts.