Northeastern University women's soccer program signs six class of 2023 recruits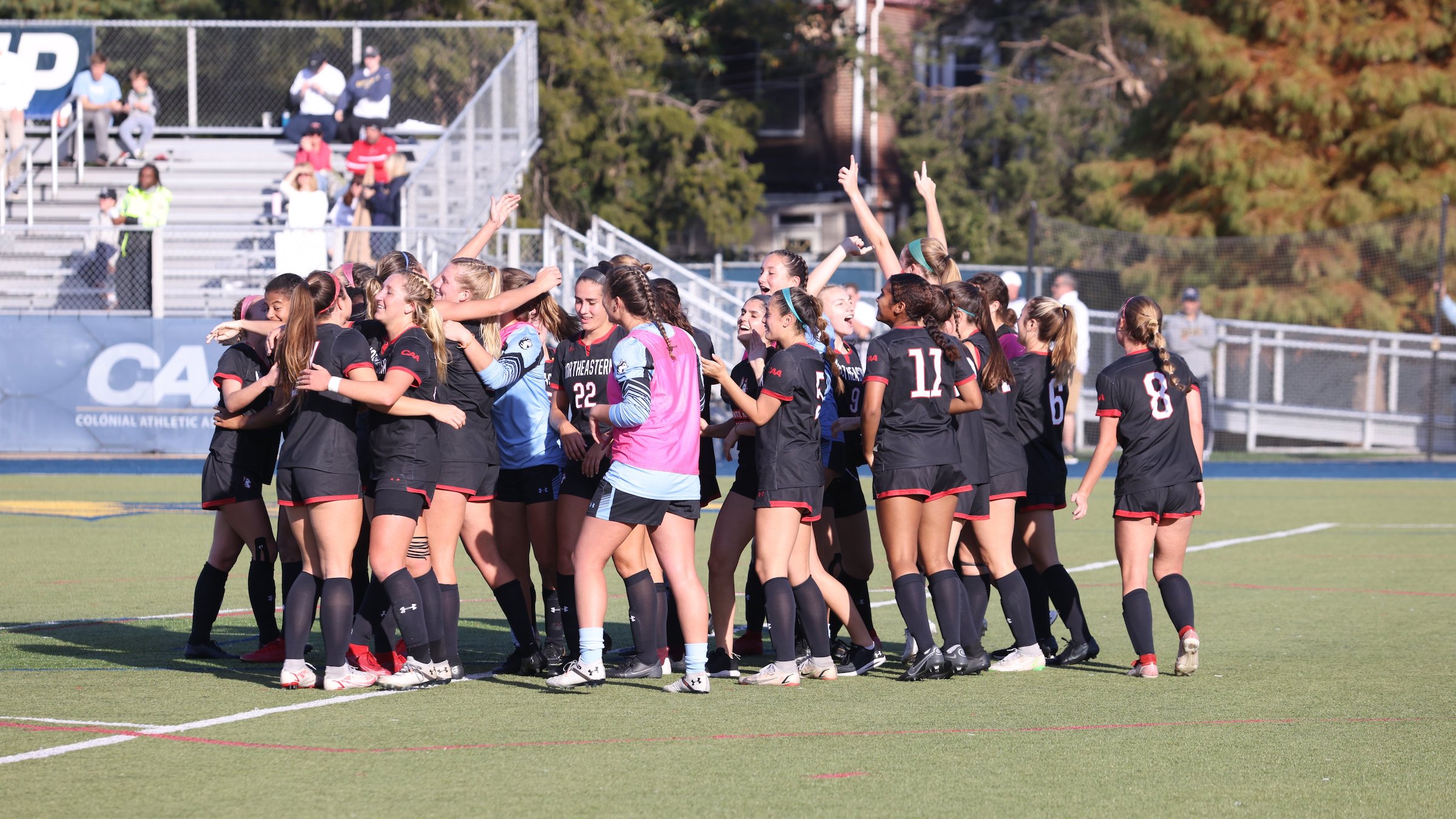 BOSTON— Northeastern University women's soccer head coach Ashley Phillips has announced the addition of six incoming freshmen ahead of the 2023 season.
The incoming freshmen class includes Shannon Anderson, Maddie Aughe, Maya Berndt, Juli Garcia, Catrina Herman and Eliza Teplow.
"We're excited about the character and talent this group of young women is going to add to our current roster," remarked Phillips. "We covered all positions in this class and a variety of skill sets that we feel will complement our returning group well. While their talent and ability cover various positions, they all share two qualities we look for in everyone we bring in; they are all great people with a desire to compete for championships."
Continue reading for a look at each member of Northeastern's signing class:
Shannon Anderson
Position: Forward
Hometown: New Milford, Conn.
High School: Cheshire Academy
Club: Oakwood SC Girls Academy
Two-year member of the Cheshire Academy team
Named All-State and All-NEPSAC Class B in 2022
Selected for WWNEPSSA All-Star game
Cheshire Academy's MVP and top goal scorer
Maddie Aughe
Position: Defender
Hometown: Hingham, Mass.
High School: Hingham
Club: South Shore Select
Two-year member of Hingham soccer team and 12-year member of South Shore Select
DI State Champion in 2022
Team Captain
Earned First Team Patriot Ledger All-Scholastic and E-Mass All-Star honors
Ranked No. 7 in the Northeast by Top Drawer Soccer
NPL National Champion in 2019
Maya Berndt
Position: Midfielder
Hometown: Parkland, Fla.
High School: Marjory Stoneman Douglas
Club: Florida United Girls Academy
Seven-year member of Florida United Girls Academy
Member of the Puerto Rican Youth National Team since 2020
Captain of the Puerto Rican Youth National Team
Juli Garcia
Position: Midfielder/Forward
Hometown: New Haven, Conn.
High School: Sacred Heart Academy
Club: Oakwood Soccer Club
Two-year member of team at Sacred Heart Academy
Earned Class M Tournament MVP honors en route to helping team win Class M Connecticut State Championship in 2021
Named to All-Conference, All-Area and All-State teams in 2021 and 2022
Six-year member of Oakwood Soccer Club
2022 U17 Girls Aacdemy National Champion and U17 Girls Academy Champions League Finalist
Catrina Herman
Position: Defender
Hometown: Cohasset, Mass.
High School: Cohasset
Club: South Shore Select
Three-year member of Cohasset team and 11-year member of South Short Select
Three-time Patriot Ledger All-Scholastic team (2020, 2021, 2022) and South Shore League All-Star selection (2020, 2021, 2022)
East Mass All-State and Boston Globe All-Star in 2022
Named South Shore League MVP in 2020
Eliza Teplow
Position: Goalkeeper
Hometown: Wellesley, Mass.
High School: Noble and Greenough
Club: FC Stars
Four-year player at Noble and Greenough and with FC Stars
Has earned All-State, USSC All-Region, All-NEPSAC, All-ISL, All-ISL MVP, Boston Herald All-Scholastic and Boston Globe All-Scholastic recognition throughout her career
All six Huskies will join a squad that made it to its second-straight CAA Championship game. Northeastern posted a 5-2-2 record in conference and will once again look to bring home a CAA Championship during the 2023 season.