Providence women's soccer secures 8-member signing class for Fall 2023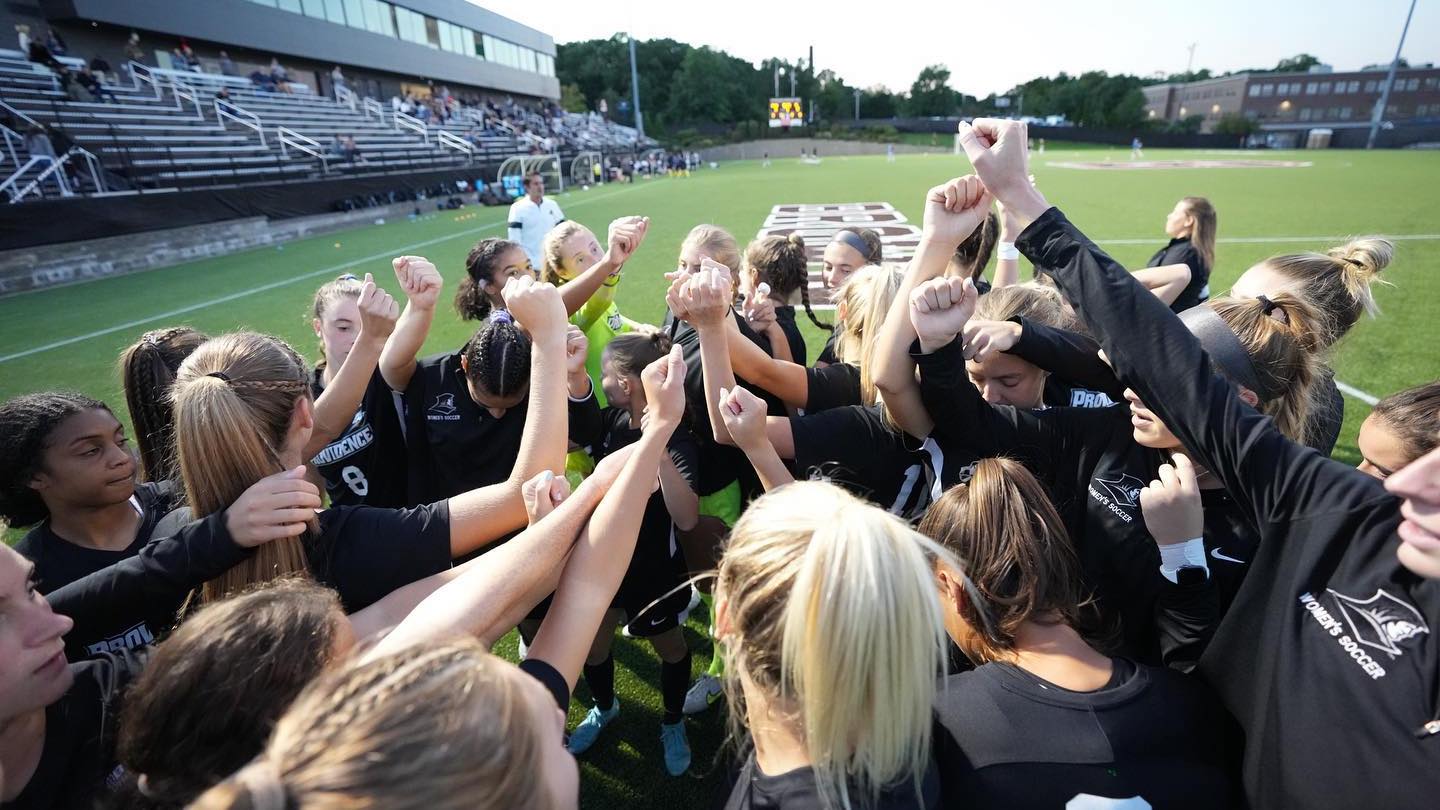 PROVIDENCE, R.I. – Providence College women's soccer head coach Sam Lopes announced that eight student-athletes will join the program in the fall of 2023. The incoming class consists of two graduate transfers and six freshmen.
"I am excited to welcome our incoming class into our program," Lopes said. "Our staff has done a great job identifying extraordinarily driven student-athletes who will excel in the classroom, in the community and on the playing field. I look forward to helping them grow in all aspects during their time in Friartown."
Emma Derry, a defender from Leominster, Mass., is a transfer from the University of Rhode Island. She will be joining the team as a graduate student. Derry started 50 of 59 career games on the backline. As a senior, she was a member of the defensive line that forced five shutouts on the season.
Katherine McElroy, a graduate transfer from Brookline, Mass., will be joining the Friars from the University of Michigan. McElroy appeared in five games last season for the Wolverines. She earned Academic All-Big Ten honors from 2020-2022.
Kayla Briggs enters the program as a forward from Toronto, Canada. She currently attends Monarch Park Collegiate Institute while playing for National Development Center-Ontario. Briggs was named as Canada Games First Team All-Star and was a Team Ontario Canada Games gold medalist. Additionally, she represented Canada at the Women's U-17 Fifa World Cup and has been named to the U-20 CONCACAF qualifying roster.
Araceli Cloutier, a defender, comes to Friartown from Bedford, N.H. She currently attends Bedford High School. As a senior, Cloutier was named an All-American and earned All-State and All-Region honors. In addition, she was named New Hampshire State Player of the Year. She plays club soccer for Seacoast United.
Marryn Gruhn joins the team as a midfielder from Northport, N.Y. Gruhn attends Northport High School, while also being a member of SUSA FC. She was named League 1 Player of the Year and earned Newsday All-State honors.
Samantha Kolb, a midfielder, joins the program from Long Beach, N.Y. She currently attends Long Beach High School and is a member of East Meadow Soccer Club. Kolb earned ECNL All-Conference honors from 2020-2022. Additionally, she earned All-Long Island First Team honors, All-State honors and was named the Conference Player of the Year.
A midfielder, Naiya McFarlane, enters the program from Ajax, Canada. She attends Pickering High School while playing for the National Development Center-Ontario. McFarlane played for the 2022 U-18 Ontario Provincial Team and won a gold medal in the Niagara 2022 Canada Games. She also was named 2023 NDC-O Intake Player.
Lastly, Ava Ripanti, joins the Friars as a goalkeeper from Townsend, Del. She attends Middletown High School while also playing for Sporting Delaware GA. Ripanti served as a captain of her squad over the past three seasons. She also was named the Blue Hen Conference Goalkeeper of the Year in 2021 and 2022. In 2021 and 2022, Ripanti was named First Team All-State and First Team All-Conference. As a junior, she helped guide her team to a 15-0 record and led her team to a Delaware Division I State Championship appearance.