USYS National Championships Day 3: United PDX 18U Boys secure semifinal berth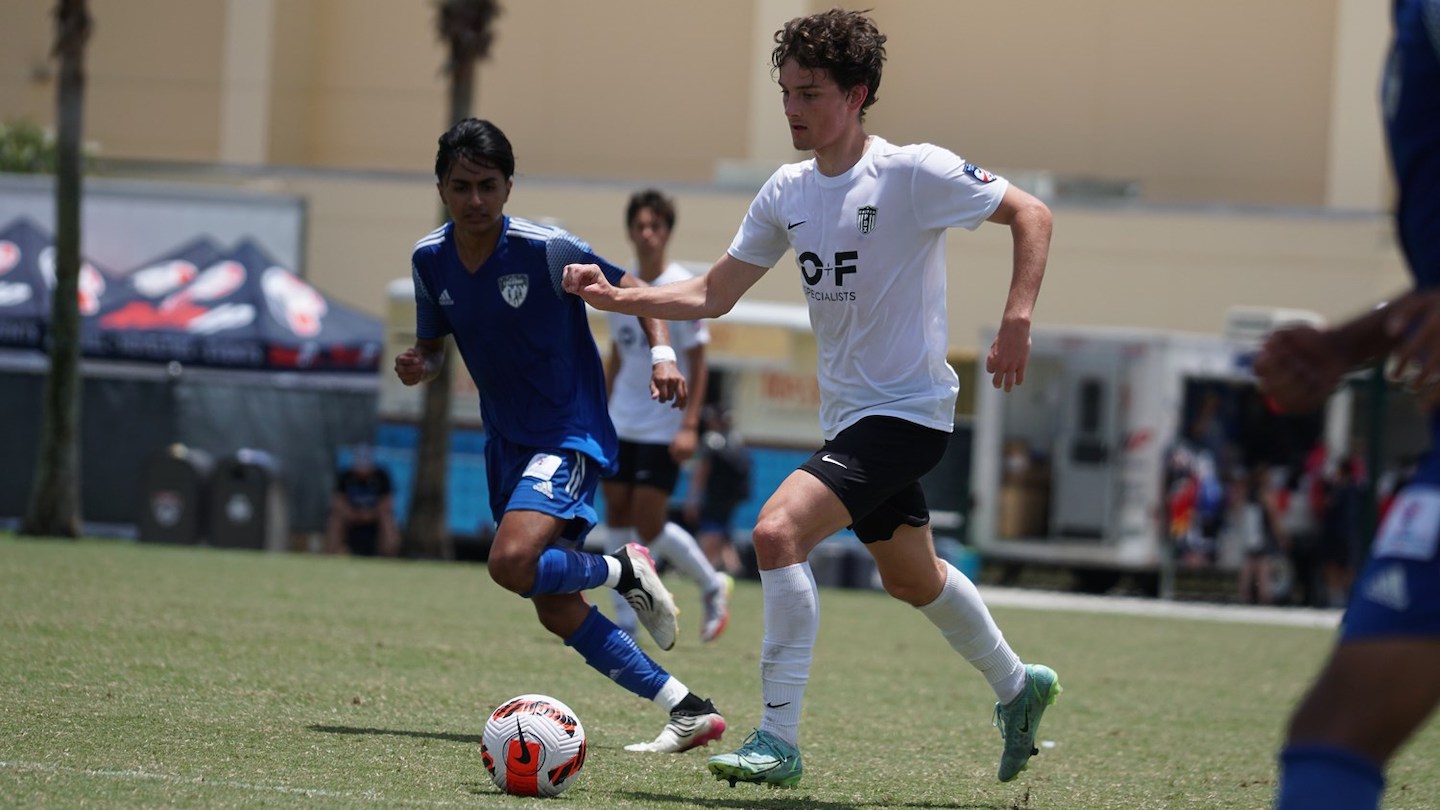 USYS National Championships: Homepage | Official Live Stream Links
ORLANDO, Fla. — The last day of the group stage in 18U Boys Group B at the 2022 US Youth Soccer National Championships had all eyes on every key moment in both games, as all four teams entered the matches with three points in the table.
In the 90-plus minutes from first whistle to last, various teams looked in position to advance. In the end, a 2-0 victory for United PDX 04 Premier Black (OR) against Houston Legends 04 NLFC (TX-S) allowed the Oregon side to claim the group's semifinal berth.
"For us, it was win and let the chips fall how they would," United PDX goalkeeper Gabriel Stevens said after helping his team to a clean sheet. "There is only so much we could control as a team, so getting the three points and as many goals as we could was the most important thing. That's what we did, we had that mindset and it propelled us to a victory."
With the game scoreless at halftime, both United PDX and Houston knew they needed to push for a win to have a chance at topping the group. The Oregon side — which advanced to Nationals by winning its National League P.R.O. group — came out of the break and grabbed a crucial go-ahead goal when Juan Rueda-Duran found the back of the net.
Houston came close to leveling the game when a free kick attempt struck the crossbar, and United PDX quickly gained control of the ball and began a counterattack. A move down the left side finished with a squared ball that Rueda-Duran touched into an open net — giving United PDX a two-goal advantage after 75 minutes.
"Seeing the way we performed means a lot, especially because of what type of game it was," United PDX captain Oliver Stone said. "I feel like it was really scrappy, and seeing everyone digging deep during the third game in three days was really great to see."
With BRAUSA 04 Blue (MD) putting the finishing touching on a 3-1 win in a back-and-forth game against Bulldogs United 2004 (NY-E) around the same time, United PDX knew its head-to-head win over BRAUSA gave it the inside track to the semifinals if the results held. The Oregon side managed the final minutes of the game well to see out its second straight shutout victory, and secured the top spot in Group B.
Stevens said advancing to the 18U Boys semifinals means a lot to the team because of a true collective effort of players, coaches and families for a group that has had several members together for more than 10 years. To be having the success on the national stage during this season only adds to the enjoyment.
"In the National League and Nationals, it matters so much more," Stevens said. "There are spots, pride and championships on the line. The biggest difference is just the competition and how much people want it — the heart — and that's what makes it so much fun."