Defending champion teams earn key victories on Day 1 of USYS National Championships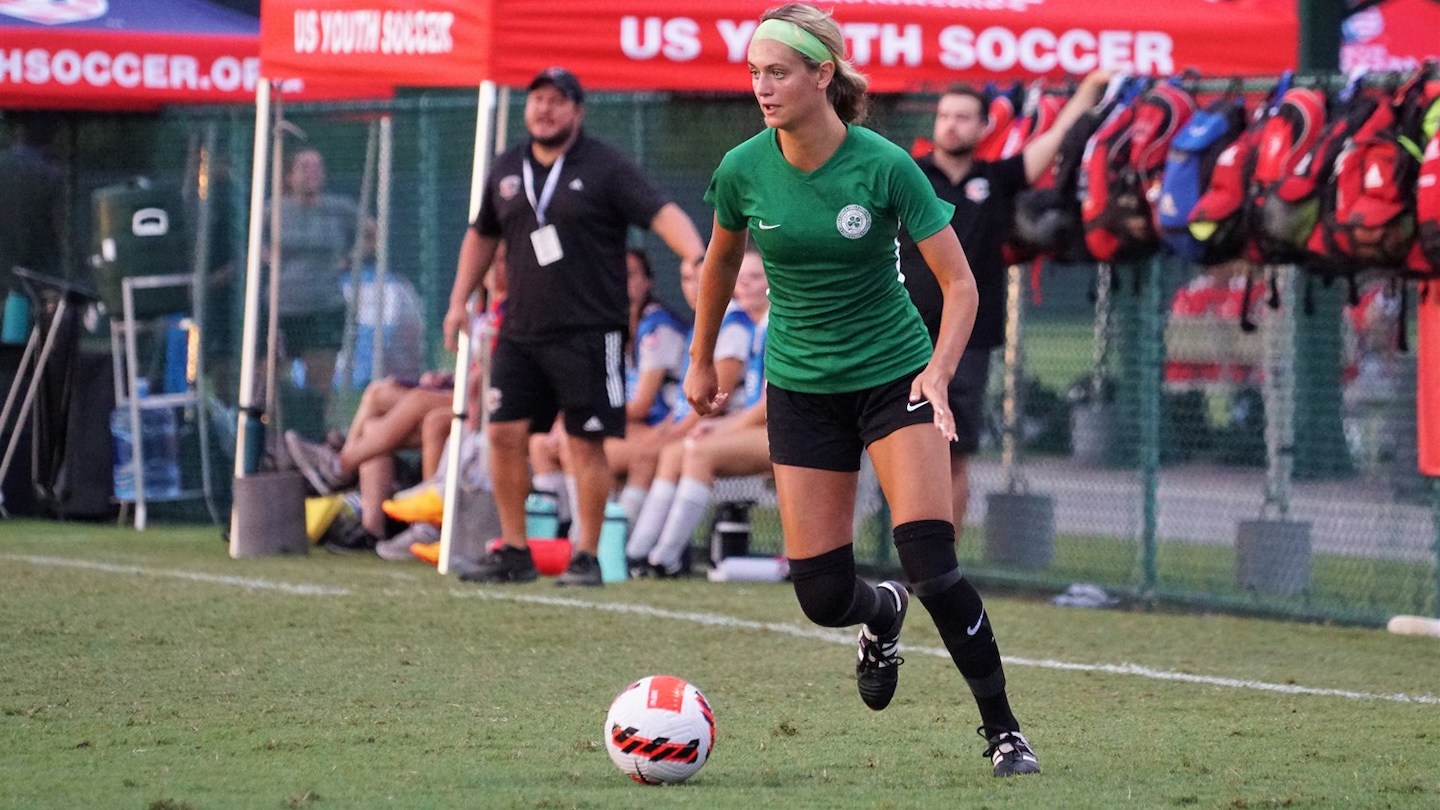 ORLANDO, Fla. — In games that each had their share of challenges, a pair of defending champions in the 19U age group managed to secure victories in their quest to defend their titles at the 2022 US Youth Soccer National Championships.
19U Girls
National League P.R.O. Group C winner Utah Celtic G03 (UT) needed to overcome a halftime deficit to pull away for a 6-2 victory in its opening 19U Girls Group A game against USYS Southern Regional Champion BRSC 03/04 G Black (LA). Celtic features several players from 2021 National title-winning Impact (UT) side who are looking to repeat as champions to round out their youth careers.
After nearly breaking through when a 13th-minute shot hit both posts and stayed out, Utah managed to grab a lead when Samantha Sofonia netted a 23rd minute goal. However, BRSC equalized behind an Ellis Hosch goal and grabbed a 2-1 lead just before halftime when Mary Melancon's looping shot dropped inside the first post.
The BRSC advantage held for more than 20 minutes into the second half, until Utah Celtic forward Ali Swensen — playing in her first game back from a knee injury — netted a key equalizer that she said helped give her side confidence and momentum.
"We had the mindset where we had to win this game or else we wouldn't be going through," Swensen said. "Being down at halftime, there was a little bit of gloom for a bit. But we were able pick up the energy during the second half and realize what it takes to win."
Sofonia netted her second goal in the 76th minute to put Celtic in front, 3-2, and Sophie Neves immediately followed with a goal to push the Utah side's lead to 4-2. Sophie and sister Lox Neves each added one more goal each to help seal Utah Celtic's opening-day win.
For Swensen, a Weber State commit, scoring the goal that kickstarted the comeback served as a fitting role for the forward who overcame the adversity of the long road back to the field following an injury.
"It's honestly surreal. You go for so long without playing, and you forget how much you love the game," Swensen said. "You try to train and get in shape, but once you're in it, you forget about all of that and it's just fun.
"This team has supported me so much, and I'm just glad to have the opportunity to play with them because I wouldn't be here without them."
19U Boys
It took nearly every second of stoppage time for Kingdom SC 03 Red (MI) to earn a 2-1 win against Strikers Miami FC Elite 2003 (FL) in a tightly contested 19U Boys Group B matchup. The game was a rematch of a 1-0 Strikers victory during this season's National League P.R.O. action.
In the 5th minute, Kingdom's Christian Shannon intercepted a pass in the midfield and played a ball to teammate Tiago DeJesus. After a short run at the Miami back line, DeJesus slid a pass back to Shannon, who placed his shot past the keeper to give Kingdom the early lead.
Miami — the National League P.R.O. 19U Boys Group D winner — leveled the score later in the first half when an acrobatic clearance by Diego Costa sprung a counterattack that Amir Yengoulene finished with a low drive inside the far post.
The game remained tied at 1-1 until Kingdom earned a dangerous free kick four minutes into second-half stoppage time. Miami keeper Antonio Gonzalez tipped the initial strike off the bar, but Mateus DeJesus headed a second effort into the net to give Kingdom the 2-1 victory.
With the win, the Michigan side earned an important three points in its effort to defend its National title and lift the historic James P. McGuire Cup as 19U Boys champions.