USYS National Championships Day 2: Sporting St. Louis 18U Girls earn key win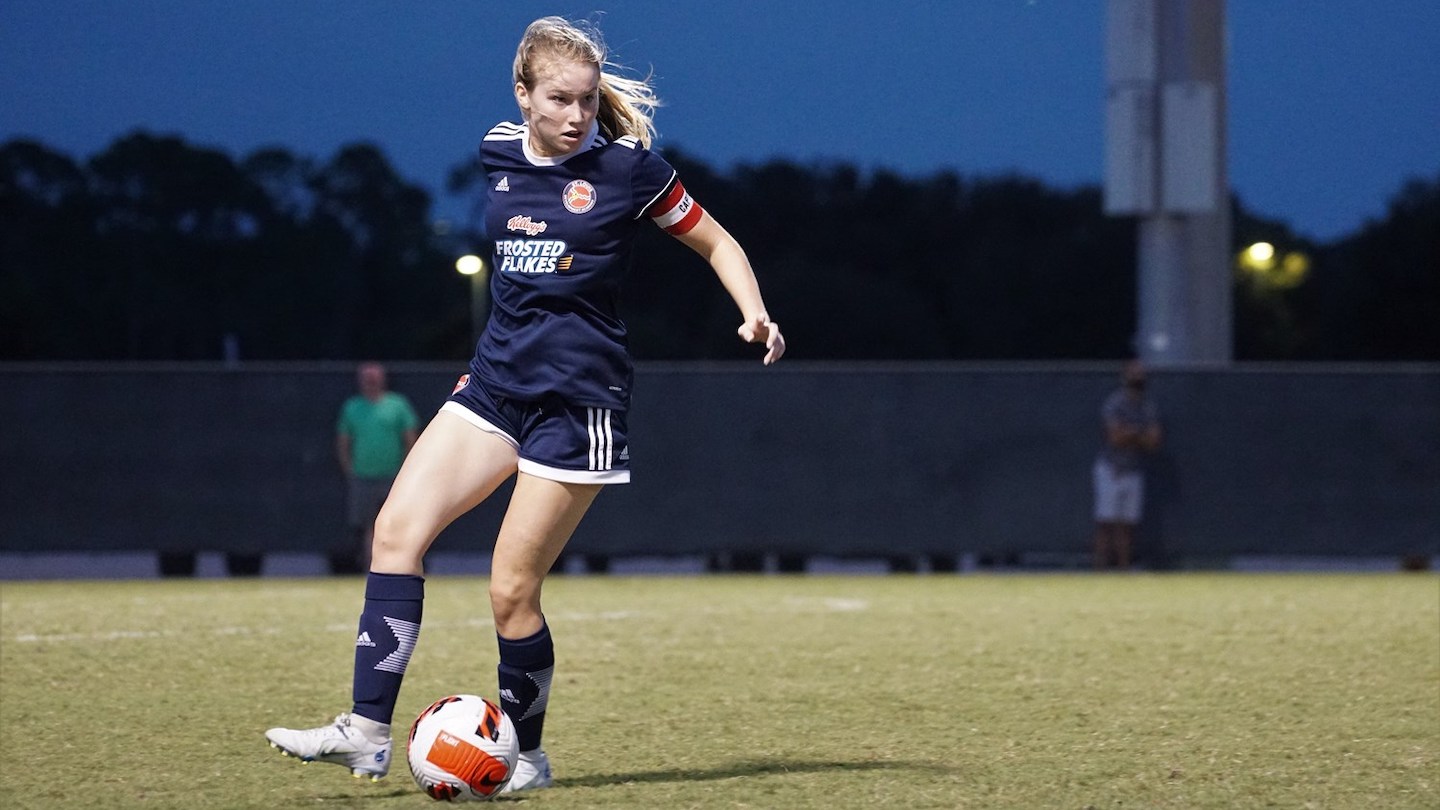 USYS National Championships: Homepage | Official Live Stream Links
ORLANDO, Fla. — Two exciting days of group play at the 2022 US Youth Soccer National Championships have seen several teams rise to the top of the standings in pursuit of advancement to the knockout rounds.
With semifinal berths at a premium in the 14U-19U age groups, the action at the ESPN Wide World of Sports Complex in Orlando, Fla., has been especially competitive. Teams have shown a heightened sense of urgency and treated each moment of every game with the focus worthy of the high level of soccer on display. That was especially true on Wednesday for games that featured matchups of teams with three points apiece, as was the case with Sporting St. Louis 2004G Rangers (MO) and Team Boca 2004 Girls White (FL) in 18U Girls Group D.
"Our mentality coming in was that we had to win this game because we thought whoever won this game would be in the driver's seat of the group," Sporting St. Louis attacking midfielder Nina Preusser said. "We knew they'd come ready to play, so we needed to match them and raise our level."
The Missouri side's focus was evident, as Sporting St. Louis came away with a 2-0 victory over Team Boca that allowed it to book its place in Saturday's 18U Girls semifinals.
Both sides entered Wednesday's game following a day one win and followed similar paths to the pivotal matchup, as each qualified for the National Championships via a second-place finish in National League P.R.O. and opened the week in Orlando with a clean sheet on Tuesday.
Preusser delivered the first difference-making moment in the matchup against Team Boca, as she connected on a shot from distance in the 22nd minute that cruised into the back of the net — giving St. Louis the 1-0 advantage.
Team Boca earned a corner kick shortly after as it looked for a quick answer. However, Sporting's Madeline Bowman gathered a cleared ball and dribbled the length of the field — holding off a defender as she curled a right-footed shot past the keeper and inside the left post to extend the St. Louis advantage to 2-0.
Despite a push from Team Boca throughout the remainder of the game to cut into that deficit, the Sporting St. Louis defense and goalkeeper Kathryn Fitzler managed to secure a second straight clean sheet to ensure the victory.
After failing to advance out of its group at Nationals a year ago, Preusser said Sporting St. Louis's early performance this week in Orlando is evidence of improvement over the last 12 months — a period that featured tests during the National League P.R.O. season, along with a second-place campaign in the Midwest Conference.
Now, St. Louis is looking to ride its current form and continue to elevate the belief that it has the ability to lift the National Championship trophy at the end of this week.
"It's a momentum thing," Preusser said. "Once you win one, you come with more energy because it gets easier to believe that you can do it."