Full team list revealed for 2022 US Youth Soccer National Championships (Girls)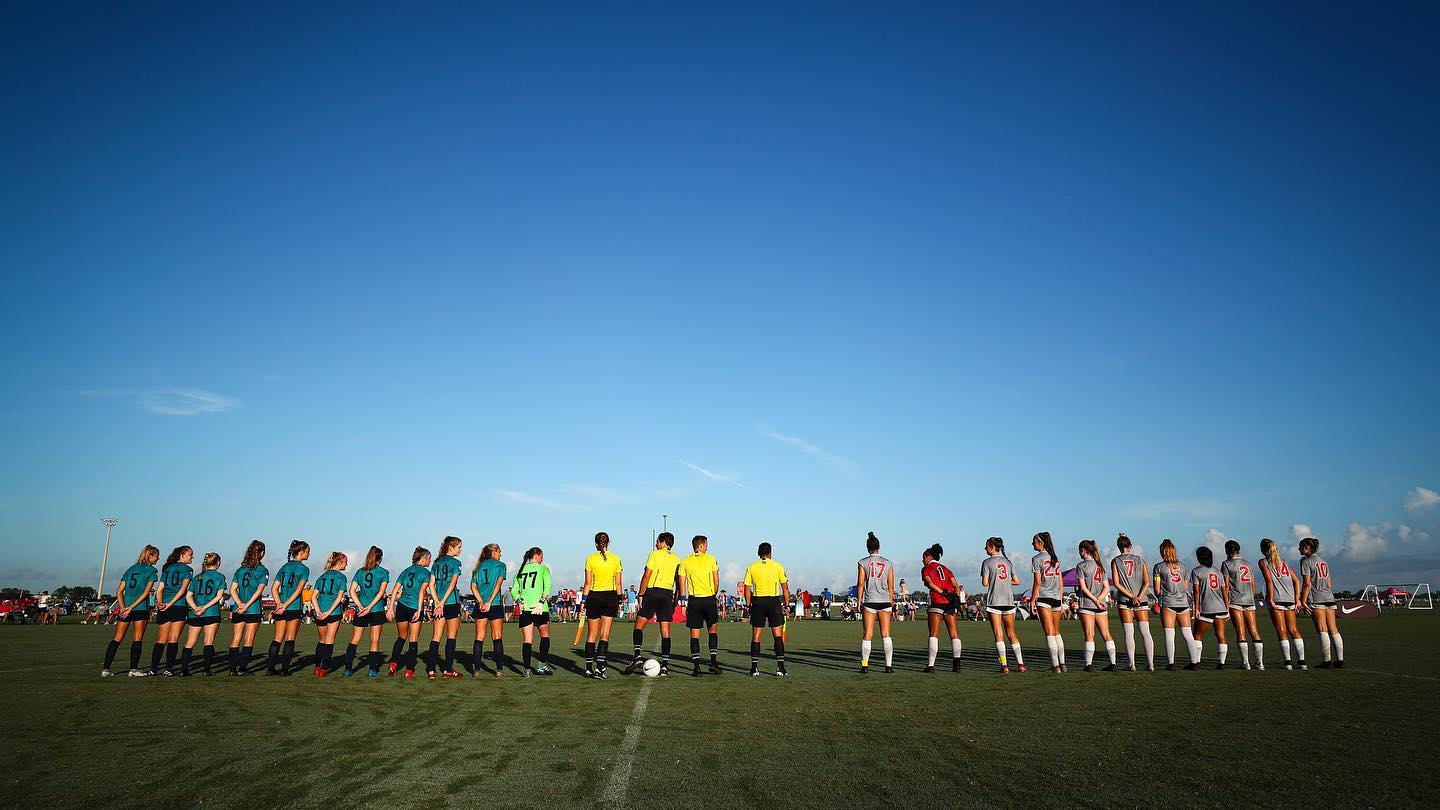 Following the completion of US Youth Soccer Regional Championships across the country, the stage is now officially set for the 2022 USYS National Championships.
Teams that earned their spots in the USYS National Championships will be competing in Orlando, Fla. from July 19-24 for the national title. To view the brackets for all age groups, click here. To see the list of qualified boys teams, click here.
The USYS National Championships cap a yearlong series of competitions for boys and girls teams in multiple age brackets as teams earn their way from the top teams in their state to the regional championship tournaments. Each summer US Youth Soccer crowns a boys and girls national champion in each of its seven age divisions (13U, 14U, 15U, 16U, 17U, 18U and 19U).
[Full List of Registered College Coaches]
USYS State Champions and selected wildcard teams through US Youth Soccer Regional Leagues in most age groups are eligible to compete in one of four Regional Championships. The champions in the 13U through 19U age brackets from each regional event will converge in July for the USYS National Championships.
Annually, the USYS National Championship Series provides many of the nation's top college coaches with a national stage to identify and scout high-level youth soccer talent.
See below for a full listing of girls teams that will be competing in the event.
13U Girls
Arizona Soccer Club (AZ)
KCL Academy Red NL (KS)
Solar Soccer Club 10 Grado (NTX)
Syracuse Development Academy (SDA) SDA 2009 Girls (NY-W)
14U Girls
ANBRY SABR Team Boca 08 White (FL)
Arsenal Colorado (CO)
Galaxy 2008 Girls Blue (IL)
Germantown Lady Legends 08 Black (TN)
GTFC Impact Girls 08 Premier (OH)
KC Fusion Academy 08 (KS)
Lady Hammers (NY-E)
Michigan Tigers 2008 Girls Gold (MI)
New England Surf State Navy (MA)
NJ Premier G2008 (NJ)
Penn FC Youth (Lower Dauphin Soccer Assoc.) Penn FC Youth 2008 F Black (PA-E)
SLSG MO G 2008 (MO)
Solar South 08G FDL Adames (TX-N)
Team Boca SABR 08 Girls White (FL)
TFA G08 Elite (OH)
United PDX 2008G Premier Black (OR)
15U Girls
07 Lady Lobos Rush Premier (TN)
Club Ohio Dayton G07 Green (OH)
CUP 07 Gold (OH)
Dynamite 2007G (NJ)
Eclipse Select Central Illinois (IL)
FC Westlake 07 Elite (STX)
Ginga FC Girls 2007 Elite (CT)
GTFC Impact Girls 07 Premier (OH)
Idaho Rush 07 Premier (ID)
Keystone Athletic KA 2007 Black (PA-E)
Nationals Union 07 Girls Black (MI)
Solar South 07G FDL Adames (TX-N)
South Florida FA/Boynton Knights 07 (FL)
Utah Surf 07 JC (UT)
Wasatch SC (UT)
Wasatch SC 07G ZB (UT)
16U Girls
Chicago Inter 2006 Red (IL)
CUP 06G Gold (OH)
DASC 2006 Girls Team 1 (SD)
FC Copa Academy G06 Black (NJ)
FC Revolution FC Revolution Reds (06) (PA-E)
Leahi Soccer Club (HI)
Libertyville FC 1974 Elite 06G (IL)
LMSC Impact (PA-E)
NJ Premier G2006 (NJ)
NY Surf G06 Academy (NY-E)
Real Jersey FC 2006 (NJ)
Rockford Raptors FC Girls 06 (IL)
RUSA FC G06 Gold (NJ)
SOMD Rush 06G (MD)
TFA G06 Elite (OH)
Wilson Youth SA 06 Explosion (NC)
17U Girls
Heat FC 05 State Competitive (NV)
Chicago Inter 2005 Red (IL)
CUP 05G Gold (OH)
DKSC 05G Weir FDL (TX-N)
LFA Tottleben 2005G (MO)
Lobos Rush 05 Premier (TN)
NJ Nationals FC 05G (NJ)
North Shore United 2005 Girls Blue (WI)
Patriots Patriots FC Girls 05 (PA-E)
Philadelphia SC Coppa 05 Rage (PA-E)
Real Jersey FC 2005 (NJ)
TFA G05 Elite (OH)
Tonka Fusion Elite 05 (MN)
Tonka Fusion Elite 05 Girls (MN)
Utah Avalanche (UT)
VA Union 05 Girls Composite (VA)
18U Girls
ANBRY SABR Team Boca 04 White (FL)
Chicago FC United Girls 2004 Pre-Academy Red (IL)
DKSC 04G Voutier FDL (TX-N)
FC Evolution 04 GLC (OH)
Galaxy SC 2004 Blue (IL)
KCSG Elite 04 (KS)
Kings Hammer Academy North 2004G Red (OH)
LASC G04 Bradbury (CA-S)
Legends FC 04 Girls Black (MI)
Liverpool FC International Academy Maryland Liverpool FCIA Central MD 2004 Girls (MD)
Penn FC Youth 04G Lightning (PA-E)
SDA 04 Blasters (NY-E)
Sporting St. Louis 2004G Rangers (MO)
Team Boca SABR 04 Girls White (FL)
Team Chicago SC 2004 Elite (IL)
Utah Soccer Alliance USA (UT)
19U Girls
Baton Rouge SC 03 Black (LA)
Chicago FC United Girls 2003 Pre-Academy Red (IL)
Chicago Inter 2003 Red (IL)
Evolution Girls Mercurial (IL)
Michigan Jaguars 2003 NLC (MI)
Nationals Union 03 Girls Black (MI)
North Shore United 03/04 Girls Blue (WI)
NY Surf G03 Academy (NY-E)
SC Wave Juniors 03 (WI)
SMSC Elite (MS)
Strikers FV 03/04 Premier (IL)
TFA G03 Elite (OH)
Three Rivers Soccer Club (WA)
United PDX 03G Premier Black (OR)
Utah Celtic G03 (UT)
West Mond United Soccer Association Premier 03/04 Girls (PA-E)