Team list solidified for 2022 US Youth Soccer National Championships (Boys)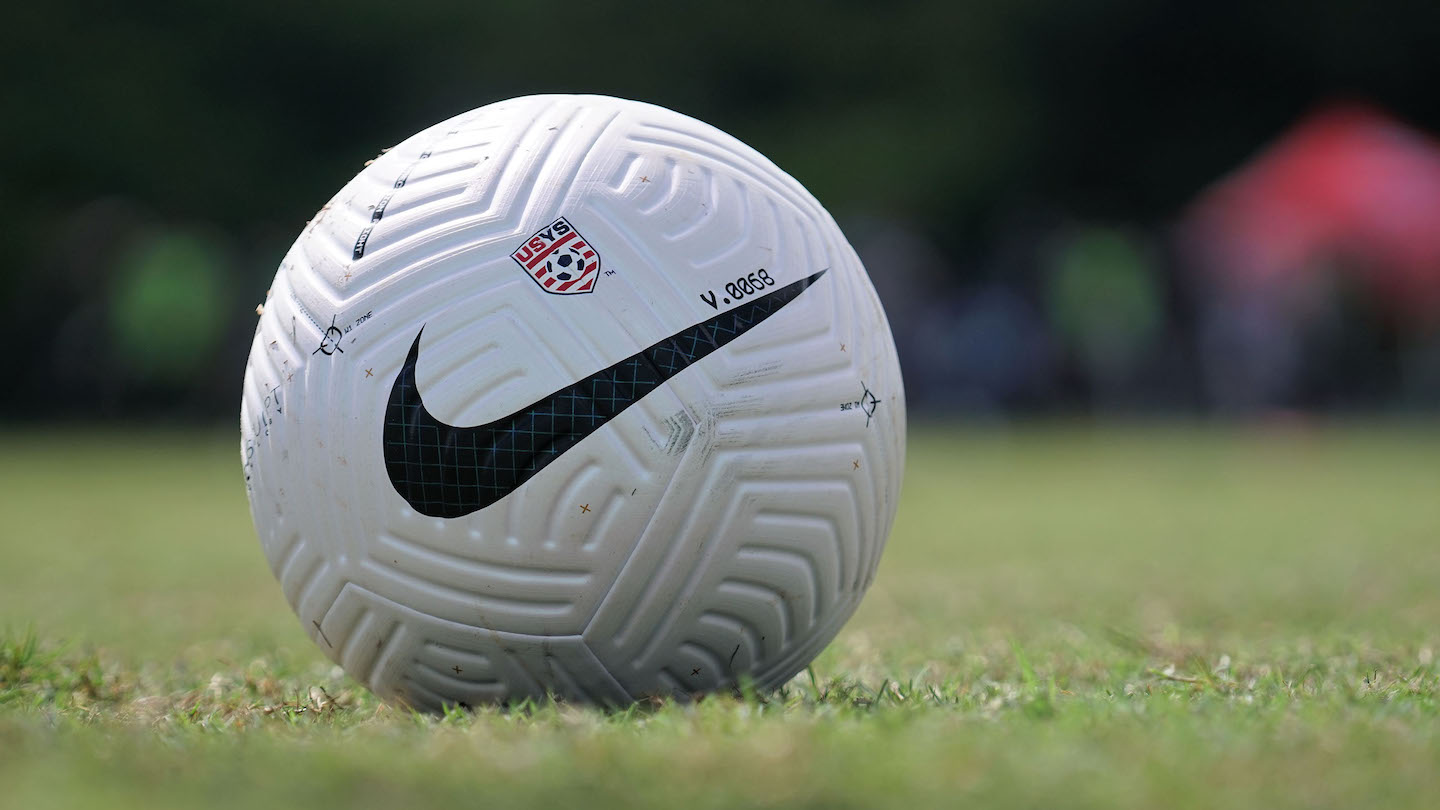 Following the completion of US Youth Soccer Regional Championships across the country, the stage is now officially set for the 2022 USYS National Championships.
Teams that earned their spots in the USYS National Championships will be competing in Orlando, Fla. from July 19-24 for the national title. To view the brackets for all age groups, click here. To view the list of qualified girls teams, click here.
The USYS National Championships cap a yearlong series of competitions for boys and girls teams in multiple age brackets as teams earn their way from the top teams in their state to the regional championship tournaments. Each summer US Youth Soccer crowns a boys and girls national champion in each of its seven age divisions (13U, 14U, 15U, 16U, 17U, 18U and 19U).
[Full List of Registered College Coaches]
USYS State Champions and selected wildcard teams through US Youth Soccer Regional Leagues in most age groups are eligible to compete in one of four Regional Championships. The champions in the 13U through 19U age brackets from each regional event will converge in July for the USYS National Championships.
Annually, the USYS National Championship Series provides many of the nation's top college coaches with a national stage to identify and scout high-level youth soccer talent.
See below for a full listing of boys teams that will be competing in the event.
13U Boys
Barca Academy Chicago (IL)
Boca Orange County (CA-S)
Cedar Stars Academy North Bergen U13 Boys MLS Next 2 (NJ)
Imperial Soccer Club 09 (STX)
14U Boys
ASMBF Miami Breakers FC 08 Black (FL)
Barca Academy NY 08B PRO (NY-E)
Chicago Magic 2008 MCL (IL)
DKSC 08B Lopez (TX-N)
DSC Elite Boys 2008 (FL)
Ironbound SC 08 United (NJ)
Juventus Pogba 08 (FL)
La Roca KP 08 (UT)
Las Vegas Diversity FC (NV)
Las Vegas Diversity FC 08 NL (NV)
Nationals Union 08 Boys Black (MI)
Potomac Blue 08B (MD)
Stony Brook LGN SC Stony Brook – LGN Wildings Blue 2008B (ENY)
Tigres FC 08B Premier (TX-S)
Toca FC 2008 MLS (KS)
YMS 2008 Boys Celtic NL (PA-E)
15U Boys
A.C. Connecticut AC Connecticut B07 EDP National (CT)
Azzurri Storm 07 Boys Premier (FL)
BVB International Academy Texas 07 B Yellow (NTX)
FC Bucks Dominion 07 Boys (PA-E)
FC United DSM 2007B (IA)
JB Marine Academy Baum (MO)
La Roca J Milla (UT)
LA Surf Futures B07 (CA-S)
Libertyville FC 1974 Elite 07B (IL)
Madison 56ers 2007 Boys Red (WI)
Michigan Tigers FC 07 Gold (MI)
SAC 2007B Pre-Academy (MD)
SC Vistula Garfield 07 Lewandowski (NJ)
Toca FC 2007 MLS (KS)
UIFC Laguna FC (CA-S)
United PDX 07B Premier Black (OR)
16U Boys
Arsenal FC of Pittsburgh 06B Premier (PA-W)
CFJC 2006B Premier (IL)
CUP 06 Gold (OH)
FC Europa 06 Boys Elite (PA-E)
FC Westlake 06B Elite (TX-S)
JB Marine Academy McKeon (MO)
KC Athletics Academy Elite 06B Galacticos (KS)
LFA Mueller 06 (MO)
LV Pros 06B (NV)
Miami Breakers FC 06 Black (FL)
Nationals Union 06 Boys Black (MI)
NJ Premier FC NJ Premier B2006 (NJ)
Sparta United B06 (UT)
Strikers Miami FC Elite 2006 (FL)
West Pines United FC 2006B Ezzy (FL)
Weston FC 06 Elite Reserves (FL)
17U Boys
Arlington Soccer Association 05B Red (VA)
BVB Intl Academy Pittsburgh 05B Premier (PA-W)
Chicago FC United 2005 Pre-Academy Red (IL)
CSA Boys 2005 (NY-E)
FC Evolution N (OH)
FC Evolution N B05 (OH)
Galaxy 2005 Boys Blue (IL)
Hawaii Rush (HI)
Inwood SC Texas Nemesis 05 (STX)
Juventus – Zoff (FL)
Libertyville FC 1974 Elite 05B (IL)
LVSA 05 Boys Red (NV)
MSC Academy 05 (IL)
Phila Ukrainian Nationals 05B Black (PA-E)
SAC 05B Pre-Academy White (MD)
SC Wave Juniors 05 Boys (WI)
18U Boys
Brausa 04 Blue (MD)
CSA Newark 2004 NL (NJ)
CUP 04 Gold (OH)
FC Bucks Dominion 04 Boys (PA-E)
FC Somers Arsenal P (NY-E)
Germantown Legends 04 Black NL (TN)
Houston Legends 04B NLFC (TX-S)
Juventus Academy Miami Juventus-Zidane (FL)
LMSC Invictus (PA-E)
PDA Hibernian Modric 2004 (NJ)
Portland City United SC (OR)
Slammers 04B Maroon (NY-E)
South Shore Futbol Club Bulldogs United B2004 (ENY)
Strikers Miami FC 2004 Elite (FL)
Team Challenger FC (OH)
United PDX 04B Premier Black (OR)
19U Boys
ALBION SC Las Vegas (NV)
Baltimore Celtic Soccer Club Baltimore Celtic 03 Premier St. Martin (MD)
CASA 03M United (PA-E)
Century Boys 2003 Gold (PA-W)
FC Dallas Premier 03B (TX-N)
FC Dallas Youth 03B West (TX-N)
Kingdom SC 03 Red (MI)
LVU-FPA 03B Black Gorni (PA-E)
Milwaukee Bavarian United (WI)
Nashville United Soccer Academy 03 Maroon (TN)
Nationals Union 03 Boys Black (MI)
Ohio Galaxies FC 03 Elite (OH)
Santa Barbara SC B03 Elite (CA-S)
SBV Academy 03 (KS)
STA-MOSC 2003 NL (NJ)
Strikers Miami FC Elite 2003 (FL)